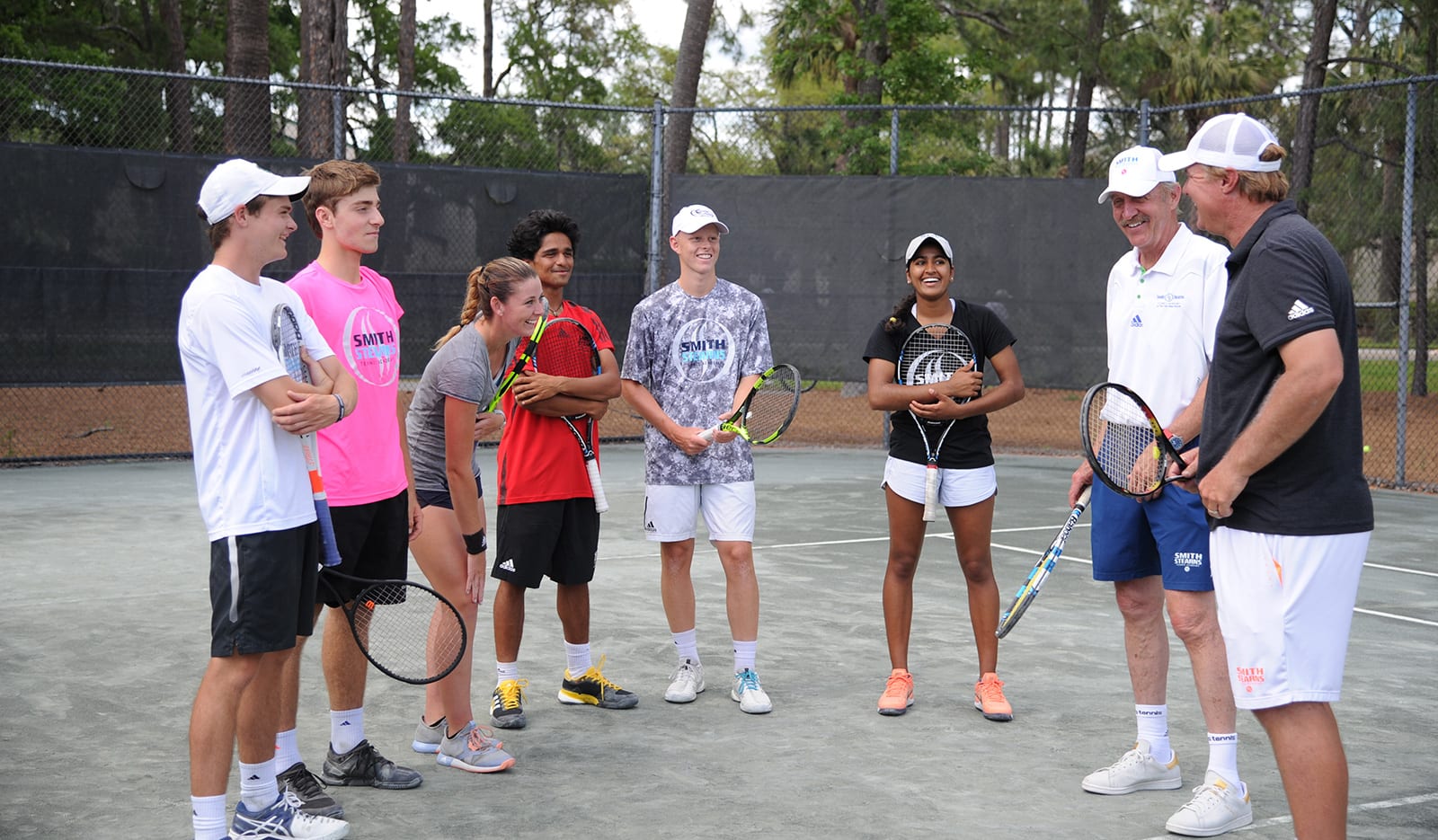 9 reasons we are rated one of the top tennis programs in the nation:
1) Train with the best!
Smith Stearns prides itself on its world-class coaching staff and family style atmosphere where we can tailor programs to our student's individual needs. See why we are uniquely designed for individual junior player development.
2) Our staff is year round.
Stan, Billy, B.J., and the rest of our world class staff are hands on in the development of all of our students.
3) Get comprehensive training with various tennis training elements
We provide training such as drilling, technical and tactical training, point and match play, physical conditioning, and mental and nutritional lectures. Program supplements such as Mental Training, Equipment Services, Nutritional Counseling, Physical Therapy and Yoga and Flexibility!
4) Train and compete with dedicated players
Find like minded individuals who have similar goals to yourself. Read about the Smith Stearns Student Life.
5) Prepare for important tournaments!
Get the training you need to be in shape and on top of your game! Smith Stearns isn't just about athletic development. We're also committed to helping young people grow into well-rounded, well-educated, responsible adults. Read more about our tournament coaching.
6) Our college placement program is the best in the nation
We have been successful in placing our students in top rated colleges and the majority of our students earn scholarships! Read more about our college placement program.
7) Take advantage of tournament coaching.
Let our coaches be hands on and help with preparation and strategy at tournaments! Our coaches travel to the majority of Southern and National tournaments as well as ITF events throughout the year! Read more about tournament coaching.
8) Have fun on and off the court!
We have various social activities throughout the year such as trips to the mall, beach, movies, pool parties, and even group trips to theme parks and college tennis matches! Read about our activities here.
9) The Academy is within one of the top-rated resorts in the country,
The Sea Pines Resort on Hilton Head Island, South Carolina. Take a look at our facilities here.
150+ COLLEGE PLACEMENTS
1,000+ CHAMPIONS
$15M+ IN SCHOLARSHIPS