Summer is when the real training is done
The best way to improve your tennis game is to immerse yourself in training during the summer at Smith Stearns' top-rated Summer Tennis Camp.  Smith Stearns offers the best Summer Tennis Camp experience, providing students the opportunity to train with world-class coaches and other top players who have similar goals. Whether it be training to play at the summer nationals, or wanting to improve for a position on your high school team, you will leave Smith Stearns Tennis Academy knowing you've received the right amount of training and instruction to achieve your goals.
The length of your tennis training in our Summer Tennis Camp is flexible and up to you, however we recommend coming multiple weeks to get the most out of your training experience.
We also have a summer boarding program available in private, chaperoned homes for students who need it. Housing includes lodging, transportation, food, and laundry assistance. Fun summer activities are planned for students on nights and weekends such as trips to the beach, paddle boarding, movies and much more.
Private tennis lessons are also available to ensure the student receives the right amount of one-on-one training and development during their stay. Plus, these private tennis lessons ensure that students can foster strong relationships with one or more of our professional coaches.
At Smith Stearns Tennis Academy, our students experience:
World-class tennis coaching

The absolute best tennis academy training

Participation in an elite junior tennis academy

Fun off-court activities

Wonderful coastal weather on beautiful Hilton Head Island

An awesome summer camp experience!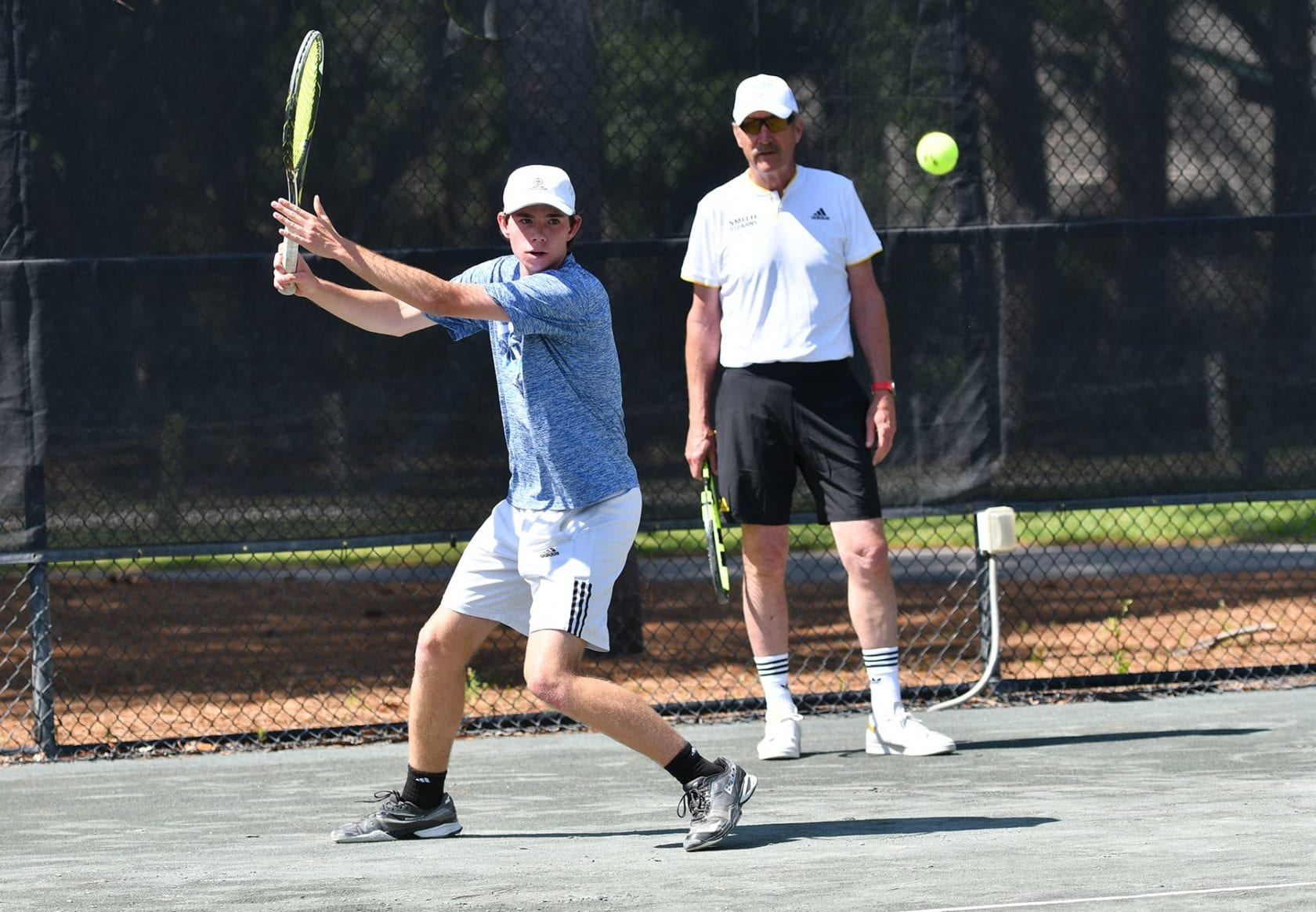 (May 31, 2021 thru August 31, 2021)
Tennis Academy
Monday – Friday 8:00 – 10:00 am & 2:00 – 5:00 pm
Saturday 8:00 am -10:00 am
Intense On and Off Court Fitness Training
4:00 – 5:00 pm daily during academy
Strength Training Program
Monday & Wednesday 5:00-6:00 pm
Injury Prevention/Deep Stretch Class
Thursday 4:45-5:45 pm*
*Location: Smith Stearns Sports Performance Center
Our combination of on and off court programs and experiences makes Smith Stearns one of the nation's best tennis academies.
All program costs and admissions procedures are detailed in the admissions section of our website.