The ultimate opportunity to take your game to the next level.
At Smith Stearns we're proud to prepare athletes for the highest level of competition possible in both collegiate and professional tennis. Our track record speaks for itself, as we developed hundreds of state, sectional, national, and international champions, as well as having the best college placement program in the country. Students join us from all around the world to be trained by our world class coaches and be a part of our academy experience.
Our goal in our full-time academy is to have a strong focus on individual junior player development, by taking a personal approach to meeting each player's training and fitness needs. With a passionate commitment to excellence, we help students achieve a well-rounded life so they are better prepared and poised for success in all areas of life.
Smith Stearns offers two types of Full-Time Programs. The Full-Time – PM ONLY Program is for students who attend school in the morning and complete their training in the afternoon. The Full-Time – ALL DAY Program is tailored to accommodate the needs of our online school students or our Heritage Academy and Hilton Head Prep mid-day program students who are looking to play in two sessions per day. Both programs run for 9.5 months during the academic year. The majority of our players will continue to train with the academy during the summer months as well, as they attend our summer camps.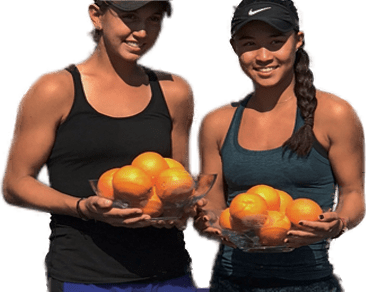 TO
WIN
// Register Now
TRAIN
Full Time All Day Program Schedule
(August 11, 2021 thru May 27, 2022)
Academy
Monday – Friday 8:00 – 10:00 am & 2:30 – 5:15 pm
Saturday 8:00 am -10:00 am
Intense On and Off Court Fitness Training
4:30 – 5:15 pm daily during academy
Strength Training Program
Monday & Wednesday 5:30-6:30 pm
Yoga
Thursday 4:45-5:45 pm
All program costs and admissions procedures are detailed in the admissions section of our website.