The Sea Pines Racquet Club home of the "Smith Stearns Tennis Academy"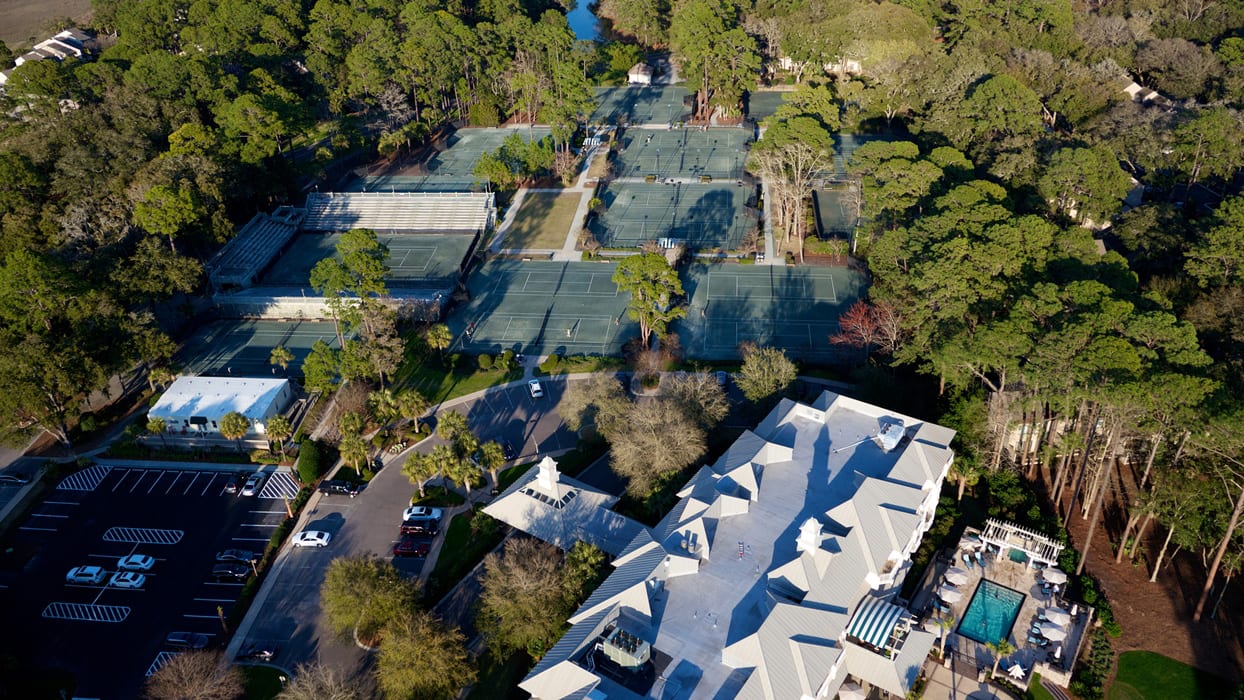 The Academy utilizes the Sea Pines Racquet Club's 21 championship level har-tru clay courts and 4 additional hard courts. Their on-site pro shop provides the very best tennis apparel, the top brands of racquets, racquet accessories, stringing services, as well as free demo racquet rentals for all of our students. The biggest names in history of the game have battled for prestigious events such as the Family Circle Cup, Dupont All-American, CBS Classic and the World Invitational. The history of tennis at the Racquet Club makes for a special environment for all of our students.
The Sea Pines Racquet Club is located next to Hilton Head Island's #1 hotel – The Inn and Club at Harbour Town and adjacent to the Harbour Town Golf Links & Clubhouse home to the PGA Tour's RBC Heritage Tournament. In addition, the SPRC is within walking distance to the Harbour Town Marina and Lighthouse, various dining establishments, as well as other amenities such as boating and watersports.
5 Lighthouse Lane, Hilton Head Island, SC. 29928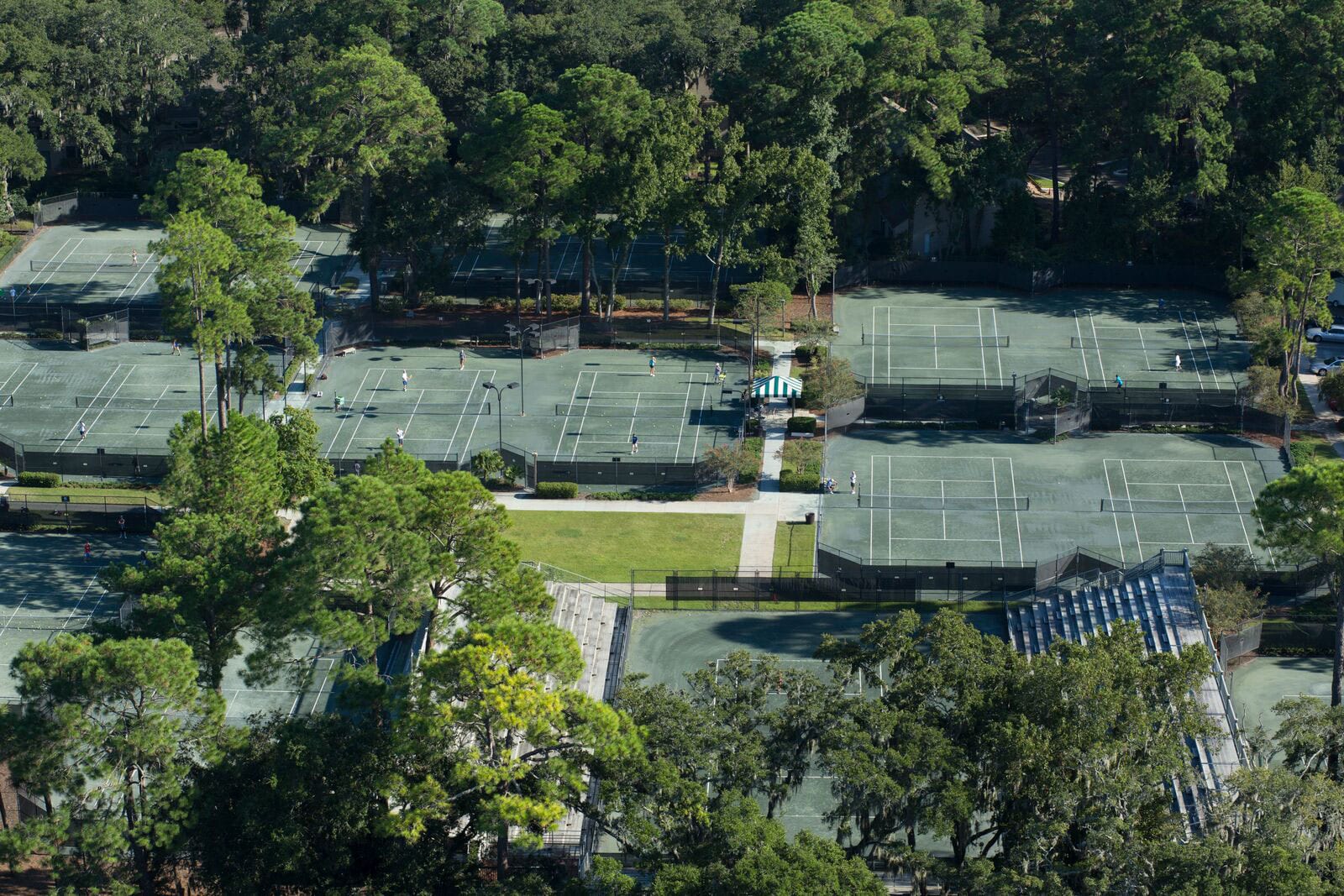 The Smith Stearns Sports Performance Center
Our Sports Performance Center was created five years ago as a private facility where our students can do their strength training, private fitness sessions, yoga, educational talks, as well as a place to train during sessions where it may rain.
71 Lighthouse Road, Suite 26, Hilton Head Island, SC. 29918
Located at the Sea Pines Center which is within walking distance to the SPRC courts.
Smith Stearns Student Housing
In contrast to the dormitory housing at many tennis academies, Smith Stearns provides four single-family homes, each with full-time supervision by resident house parents. We aim to promote a family style atmosphere – a true home away from home. House parents provide transportation, do laundry and cook meals – in addition to providing caring supervision and guidance. To learn more about our housing facility click here.

12 W Morgan Ct, 14 W Morgan, 56 E Morgan Ct, 62 E Morgan Ct, Hilton Head Island, SC. 29928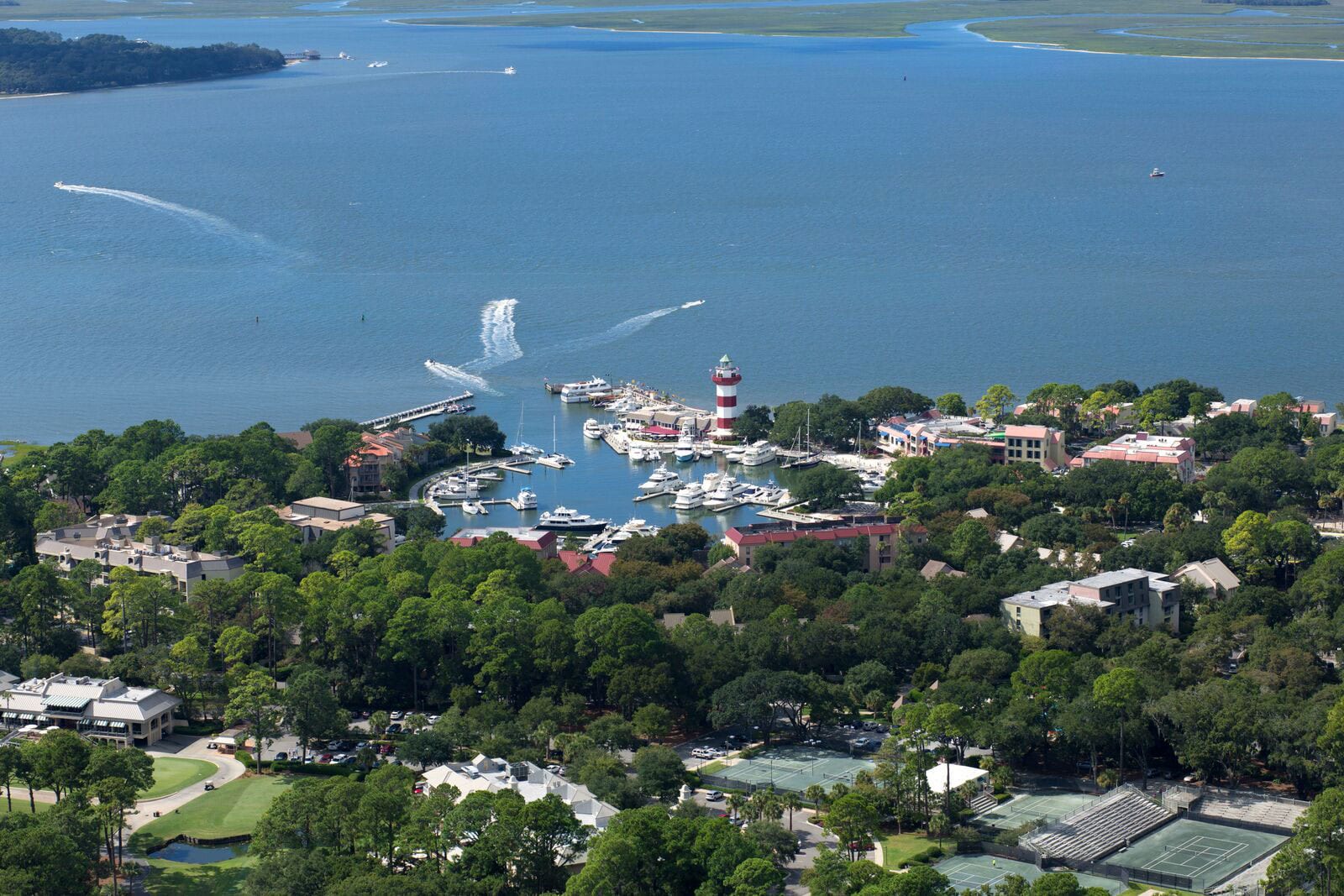 The Academy is located in the world renowned Sea Pines Resort on Hilton Head Island, South Carolina.
Spanning the southern third of Hilton Head Island, and located along 5,000 oceanfront acres, The Sea Pines Resort has been a quiet retreat for more than 50 years.
The Sea Pines Resort offers an array of family and individual activities including natural beaches, championship golf, tennis, biking trails and so much more. All are within a short distance of a variety of accommodations and Hilton Head Island's no. 1 hotel, The Inn & Club at Harbour Town.

32 Greenwood Drive, Hilton Head Island, SC. 29928 – location of the Welcome Center