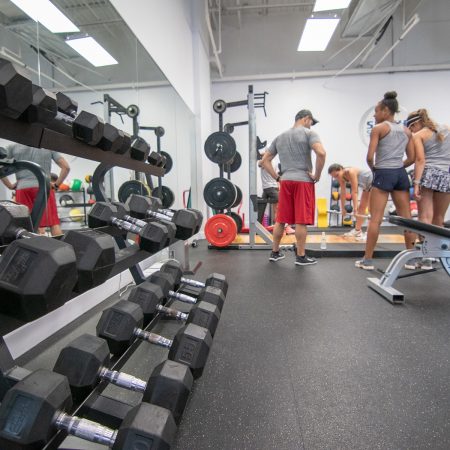 In addition to world-class tennis instruction, Smith Stearns offers a variety of supplemental programs to make your training unique.
Smith Stearns can get you into College. Some of the services that we offer are resume building, videotaping, and communication between our staff and the college coaches. We also sit down with each of our student's and develop a solid plan that lays out schools of interest, contact information, and the necessary steps to obtaining your goals.
Our fitness curriculum includes the development of functional strength training, speed, agility, motor control, balance, first-step quickness, core strength and dynamic flexibility. Students are also taught sport-specific testing, psychology, sports nutrition and the care and prevention of athletic injuries.
At Smith Stearns we have you covered from specialized training and equipment to tournaments and college placement.