Led by Stan Smith, former Wimbledon and U.S. Open Champion and number-one player in the world, and B.J. Stearns, former top nationally and internationally ranked player and Academy Director, the Smith Stearns Tennis Academy is uniquely designed for individual junior tennis player development. The Smith Stearns Academy is located within one of the top-rated resorts in the country, The Sea Pines Resort on Hilton Head Island, South Carolina.
Under Stan, and BJ's leadership, a staff of highly qualified coaches specifically trained in the Smith Stearns approach work one-on-one with committed young people to help them reach their full potential as players.
Meet our high performance coaching team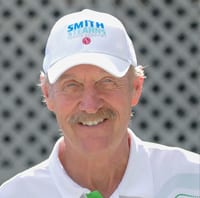 Stan Smith
A former #1 world and U.S. player, Stan Smith won the U.S. Open in 1971 and Wimbledon in 1972. He represented the U.S. in the Davis Cup for 10 years, winning the coveted championship seven times. All told, he has won 39 singles titles and 61 doubles titles, most recently the 55-and-over title at the 2004 U.S. Open. Stan was Director of Coaching for the USTA Player Development Program, working with Lindsay Davenport, Jennifer Capriati, Todd Martin, Chandra Rubin, Mal Washington and Chris Woodruff, among others. He was coach of the 2000 U.S. Olympic Men's Tennis team in Sydney, Australia. He is known for his ability to communicate clearly on how to improve technique, strategy, tactics and mental approach to the game – as well as for his legacy of sportsmanship and courtesy.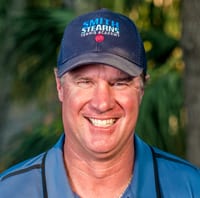 B.J. Stearns – Academy Director
The winner of 18 National Championships, B.J. Stearns attended the University of Texas, where he played #1 singles and doubles and was team captain. As a junior, he was a member of the U.S. National Team, won the Kalamazoo Doubles twice in the 16s, was Orange Bowl winner in the 12-and-under category, and won various other international titles in addition to his 18 gold balls. He has wins against accomplished players such as Paul Goldstein, Justin Gimelstob, Marcelo Rios, Gustavo Kuerten, Magnus Norman and Mark Philippoussis. In addition to his own career, B.J. has had a very successful transition into coaching as he has trained various state, sectional, national, and international champions, while also directing the academy on a daily basis. B.J. believes his students can achieve high levels of play while having fun. He believes that good tennis players need to be technically sound and also have a complete understanding of the strategy of the game.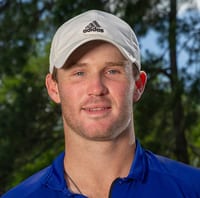 Eric Turner – Director of Instruction
Eric originally came to Smith Stearns as a young player where he lived and trained at the academy throughout his junior career. As a junior, Eric won two National Open Championship titles and reached the quarterfinals of the Super Nationals four times and the semi finals twice. He won a bronze ball in doubles at the Winter National Championships and also competed in the Orange Bowl. Eric then went on to play at NC State before transferring to Elon University where he played #2 singles and #1 doubles and earned First-Team All Conference honors. He led his team to a conference championship his junior year and as a senior he was voted the captain of the team. Eric has earned his USPTA certification and is talented coach who really has eye for what his students need to achieve success.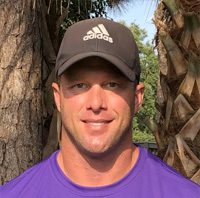 Derek Porter – Director of High Performance
Derek was a top nationally ranked junior and played on the #1 ranked high school team in the country at Boca Raton Preparatory Academy, where he teamed with Andy Roddick and Mardy Fish. Following his high school career, he was captain of the University of North Carolina Men's tennis team from 2002 – 2006, during which time he achieved a top-10 national team ranking. Starting his own Junior Tennis Academy in 2007, Derek has trained with many top juniors, and has coached them to receive full tennis scholarships to top colleges such as Vanderbilt University, University of Central Florida, Georgia State, UNC, Stanford, Michigan, Wake Forest and many more. Derek was also the Director of Tennis for John McEnroe's Tennis Academy in Bethpage, NY. While in New York, Derek helped coach Noah Rubin during his run, winning Wimbledon Juniors and Kalamazoo. Derek has a true passion for the game and genuinely enjoys working with juniors of all ages and levels, coaching them to achieve all of their individual goals.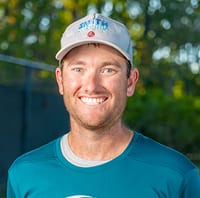 Patrick Fediuk – Head Academy Coach, Director of College Placement & Tournaments
Patrick most recently comes to us from his alma mater Presbyterian College where he has coached the Men's Team for four years. In his second season, PC won the Big South Championship and advanced to the NCAA Tournament. During his tenure Patrick coached several players who earned both Big South Scholar-Athlete of the Year and Big South Freshman of the Year honors. Prior to PC, Patrick worked as a coach at Smith Stearns for over four years gaining experience and developing his knowledge of the game. He is one of our most passionate and well-liked coaches and knows how to motivate and get the best out of our young players.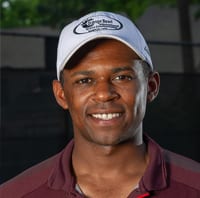 Julian Sullivan – Head Academy Coach
Julian is originally from Philadelphia where he was the number 1 ranked player in the Pennsylvania, New Jersey and Delaware region before going on to play for North Carolina State University. At NC State he played #3 singles and #1 doubles. He reached as high as thirty nationally in doubles and has had numerous wins over ranked opponents including the number one team in the nation. He is a 4-time doubles champion at the ATA National Championships. Before joining Smith Stearns he worked at the North Ridge Country Club in Raleigh, North Carolina. Julian has maintained a high level of play over the years and with his strong left handed game style consistently pushes all of our students. Julian has over 10 years of coaching experience and enjoys working with all levels of junior players.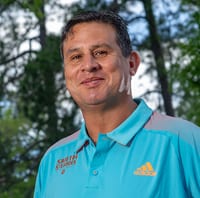 Alfredo Soliz – Academy Coach
Alfredo Soliz is a tennis professional with more than 25 years of experience. As a former Bolivian National Coach, Alfredo traveled in South America and Europe for more than 7 years with the top ranked junior players, developing many national and international champions along the way. Alfredo is a former FED CUP coach, ITF coach, PTR National Tester, and Etcheverry Certified Fitness Trainer. He has presented many times at the PTR Tennis Symposium on Hilton Head Island, the PTR Inaugural Asian Tennis Seminar in Shanghai China in 2007, the ITF Worldwide Tennis Seminar in Valencia, Spain in 2009, as well as various other seminars around the world. Alfredo is a high energy coach with years of experience, who is passionate about helping young players develop.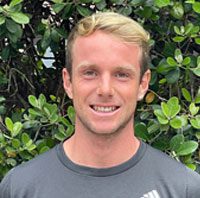 Nicolas Guillon – Academy Coach
Nico is a native of Draveil, France, in one of the suburbs of Paris, and played for Mercer University (NCAA 1) for four years, as a top-ranked singles and doubles player. He was a two-time All-Southern Conference selection (2017, 2019), and earned an All-First Team Conference spot as both a singles & doubles player in 2019. He graduated with his Bachelor of Business Administration in Sports Business and Management in May of 2019. He then served as a graduate assistant coach for two years while pursuing his Masters of Business Administration, which he earned in May of 2021. Before coming to Smith Stearns during season breaks, he worked periodically as a Tennis Pro at the Navesink Country Club and as a Hitting Partner to a top 180 pro, former 19 in the world, traveling with her to WTA and ITF events.
Diogo Lamy – Academy Coach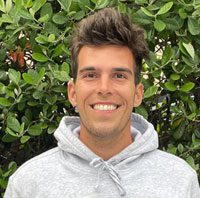 Diogo comes to Smith Stearns from Lisbon, Portugal, by way of Northwestern Ohio University. While at UNOH, Diogo competed on a tennis scholarship, playing both singles and doubles, and he also earned a Bachelor of Arts in Sports Marketing. As a junior tennis player, Diogo was nationally ranked as high as #9 in Portugal, while claiming many national singles and doubles titles along the way. Diogo earned his Professional Tennis Registry (PTR) certification in 2018 and has been coaching tennis for both youth and adults since then at the Tyler Hill Camp in Tyler Hill, Pennsylvania and at the Westwood Tennis and Fitness Center in Lima, Ohio. Having become a tennis player at age 12, Diogo has grown up loving the sport and is passionate about sharing it with others.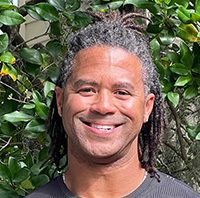 Marwin Kline – Sports Performance Trainer – Speed Specialist
Who says speed can't be taught? Marwin Kline firmly believes that it can— in fact, he's been demonstrating how for almost 25 years. Marwin Kline was raised in the low country and attended the University of Tennessee on a full Track & Field Scholarship. His accolades include: 1996 Olympic Trials qualifier, 1995 Track & Field News Magazine ranked #32 in the world in the 400 meter dash, a three time All American, four time all SEC, a team captain, and a John Young team captain award winner.
In his many years of training, Marwin has had the opportunity to work with numerous professional and collegiate athletes in a wide range of sports including football, soccer, basketball, baseball, and tennis. His passion for athletes and their development— both on and off the field or court— is present in each of the sessions. Marwin is a mentor to many and a very well respected professional in his field.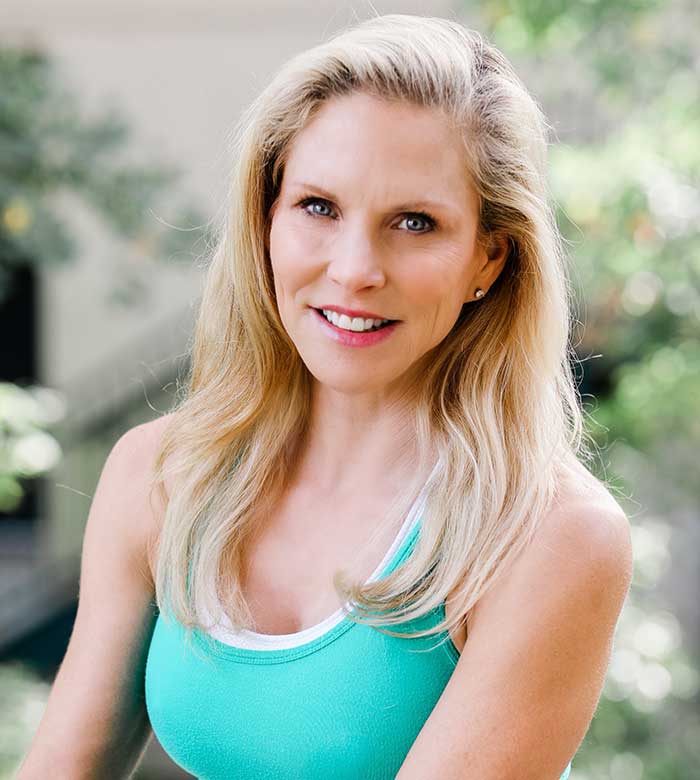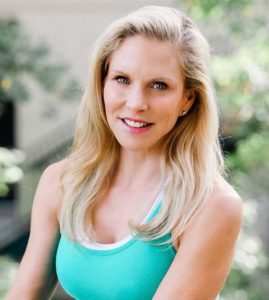 Alice Batson – Director of Sports Performance – Personal and Group Fitness, Nutrition

Alice received her B.S. in Exercise Science from Florida State where she was a Division 1 scholarship swimmer. As a graduate assistant in the exercise science department, she worked as a strength and conditioning coach. Later she attended University of South Carolina to obtain a Masters in Public Health and Physical Activity, specializing in Obesity Interventions. There she assisted in developing and running a medically based childhood obesity program in conjunction with an orthopedic practice and the university.
Over the years Alice has coached fitness and nutrition in Miami, Los Angeles, the Midwest and South. She has the highly respected Certified Strength and Conditioning (CSCS) certification through the National Strength and Conditioning Association and is an NCCA-Accredited ACE certified Health Coach #W47083. She also holds national certifications in Personal Training, Functional Training, Pilates, Youth Fitness, Sports Nutrition and Group Fitness and speaks regularly about nutrition and fitness. Passionate about working with athletes of all ages, some of whom went on to receive athletic scholarships and make division one teams. Alice is committed to helping athletes reach their full potential through elite level conditioning, nutrition, and mindset.
A native of South Carolina, she currently lives in Sea Pines with her husband John and 2 amazing dogs, Snoop Dogg and Dolly. In her free time she enjoys kiteboarding and competing in standup paddle boarding. Their daughter, Jordan is a grad student at Pratt Institute in New York.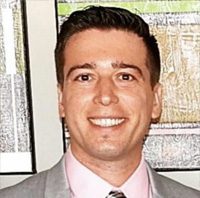 Besmir Muskaj LAT, ATC, CES, AIB-VR – Head Athletic Trainer

Besmir is a competent, resourceful, and highly motivated Athletic Trainer who is looking to make an impact in the Sports Medicine Department with the SmithStearns Tennis Academy as the Head Athletic Trainer.
Besmir received his Bachelor's of Science in Athletic Trainer from the University of North Florida in 2013 and has gained experience treating in wide variety of settings.
Besmir then received his certification of Corrective Exercise Specialist (CES) from the National Academy of Sports Medicine which allows him to perform Functional Movements Screens to create individualized exercise programs based on the impairment assessed.
Besmir has worked in many settings from High Schools to Division I Collegiate Sports to the NFL (Jacksonville Jaguars) to many different clinics. Besmir spend most of his time with Division I Collegiate Sports at University of North Florida where he worked specifically with Men's and Women's Tennis Programs and was a part of four Conference Championships and two NCAA Championship appearances.
Later he moved into a Sports Rehabilitation Clinic as the Director of Sports Medicine and treated all ages as well as created and operated a Wellness/Athletic Development program.
Besmir is also certified by the American Institute of Balance in Vestibular Rehabilitation where he treats many patients for vertigo, vestibular, or concussion symptoms.
With his experience, Besmir wants to make an impact in the SmithStearns Academy by applying his skills to further insure the safety of the athletes and enhance their performance.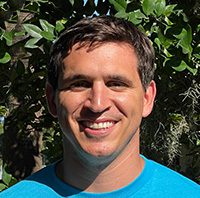 Michael Treschitta – Sports Performance Trainer – Personal & Group Fitness

Michael Treschitta is a talented, energetic fitness professional with a wide range of experience in the fitness, athletics, and recreation industries. He's passionate about applying both his education and experiences to help others enhance their own gym experience, while simultaneously helping clients meet their personal fitness goals.
Michael earned a Master of Science in Sports Administration from Arkansas State University and a Bachelor of Science in Parks, Recreation and Tourism from University of Maine. Michael has worked with both youth and adults, implementing innovative athletic programs, developing top of the line fitness instruction, including tracking fitness progress over time, and has stayed knowledgeable of current trends, nutritional insights and other best practices within the fitness industry.
Michael is also a Certified Personal Trainer and USA Triathlon Member. He enjoys staying active, enjoying fitness both in and outdoors, and also giving back to his community. He's volunteered at several local organizations including Deep Well, Youth Soccer, St. Francis by the Sea, and the Outside Foundation.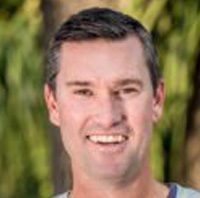 Matt Cuccaro, Ed.M. – Mental Conditioning
 Passionate about personal growth and the development of high performance team cultures, Matt has more than a decade of experience working with athletes, coaches, parents, businesses and educators on the mental aspects of elite performance.
As a Performance Consultant with Telos Sport Psychology Coaching, Matt assists the development of individuals and teams from the junior level to the highest professional ranks through workshops, individual meetings, speaking engagements and publications. His clients include Olympians, NCAA teams and pros currently competing in a number of sports across the world. He has published numerous books, performance handbooks and virtual training spaces to guide performers toward reaching their potential in various domains.
For nine years, he served as Director of Mental Training for Junior Sports Corporation in Hilton Head Island, South Carolina where numerous All-American student-athletes continue to emerge from the culture created under his guidance. Matt received his Master of Education from Boston University in Counseling/Sport Psychology and is an active member of the Association of Applied Sport Psychology.
Joanie Hyndman – Academy Administrator & Director of Admissions
Kelley Stearns – Academy Administrator & Director of Student Services
Kelley was consistently ranked in the top ten nationally as a junior player and travelled internationally with the USTA to various trips across the globe including participation in the World Youth Cup. Junior highlights include doubles titles at both the Easter Bowl and Eddie Herr and singles runner-up finishes at the Eddie Herr International and the National Clay Courts. Before college, Kelley played some professional tournaments for two years, earning a WTA ranking of #570 and winning the doubles title in a $25,000 pro circuit event. Kelley then attended the University of Georgia on a full scholarship and helped the Bulldogs to two SEC Conference Championships as a player and another as a volunteer coach while also achieving top five national rankings as a team. As a senior Kelley played both #1 singles and doubles for UGA and was named the MVP at the SEC Tournament. She then completed her Masters Degree in Sports Management in her last year at UGA.
Jessica Maples – Student Services and Marketing Coordinator
Jessica has 25 years of marketing, communications and event planning experience, serving in a variety of roles for corporate, small business, government and not-for-profit entities. Jessica graduated from Duke University with a Bachelor of Science degree and has recently earned a Master's in Biblical & Theological Studies from Dallas Theological Seminary.
Jessica lives on Hilton Head Island with her avid waterman husband, Jamie, and they enjoy fishing, going to the beach, and spending time at home with their five fur babies. Jessica is also active at Grace Community Church serving in various ministry roles.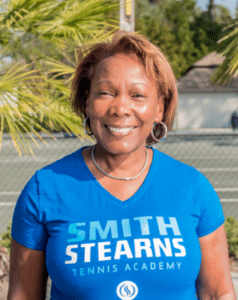 Eileen Gilchrist – Girl's House Parent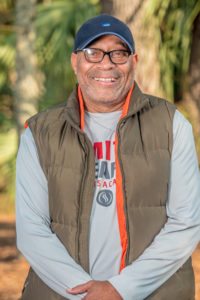 Leroy Gilchrist – Boy's House Parent
Teodora Nedkov 
Mary Brooke Kersey –  House parent