Senior Spotlight – Akari Matsuno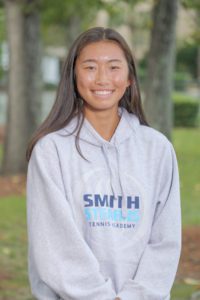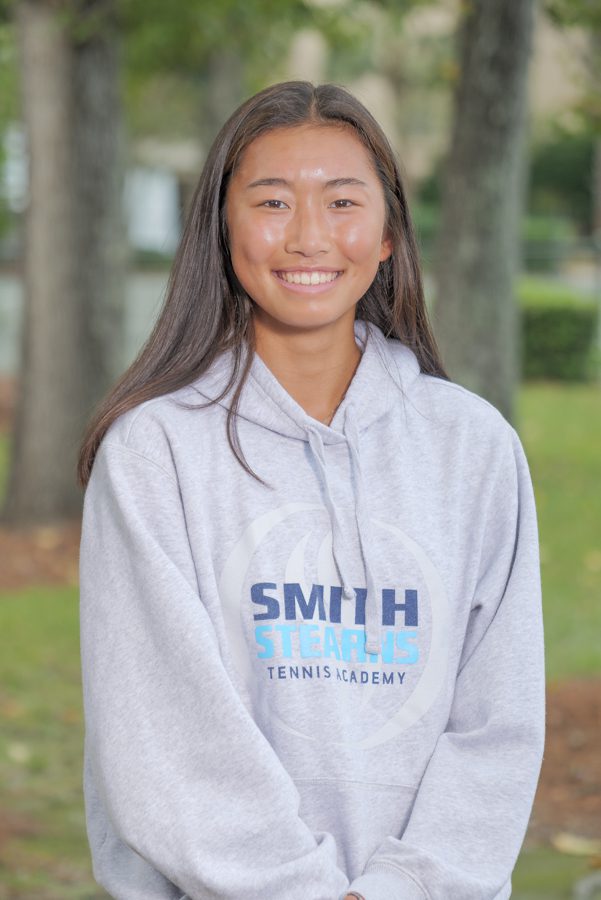 Name: Akari Matsuno
Age:18
Birthday: December 11, 2003
Hometown: Hoffman Estates
High School: William Fremd High School, Hilton Head Preparatory
College Commitment: Notre Dame
College Mascot: Fighting Irish
Collegiate Conference: ACC
Focus, drive, and commitment: these three attributes aptly describe one of the most successful women athletes to come through Smith Stearns Tennis Academy. In fact, confident and lovely like Belle, her favorite Disney character, graduating senior Akari Matsuno is a charming force to be reckoned with. From earning the national #1 Girls 18 and under spot, to winning a national L1 tournament, plus holding a 5-Star Blue Chip ranking, Akari may be small in stature but yet she's mighty in achievement. Smith Stearns is enormously proud of this standout senior, soon to become a member of the Fighting Irish at Notre Dame.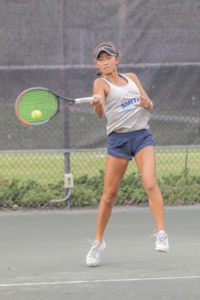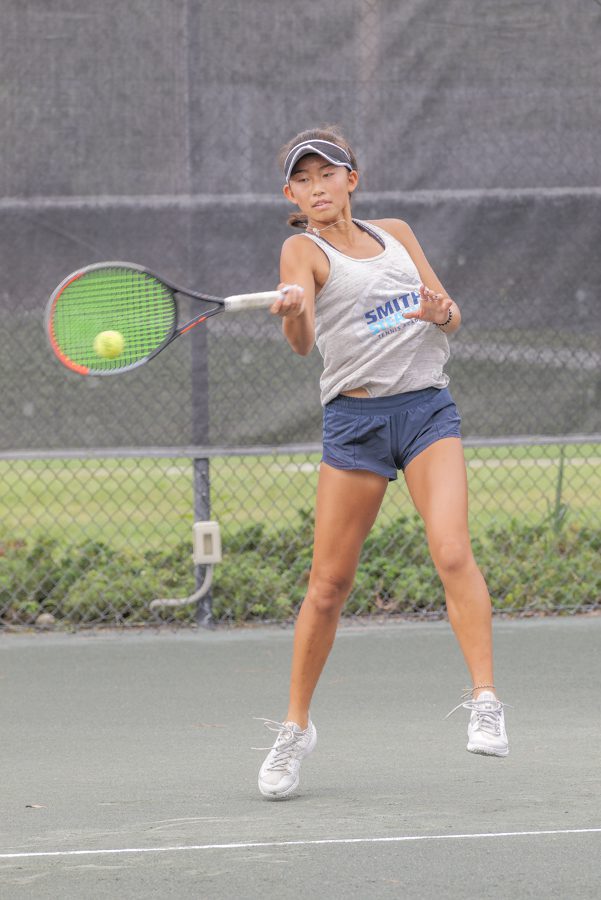 We recently interviewed Akari to find out a little more about her background, to help understand why she's become so successful. First, Akari began her tennis career at age eight, having initially been involved in figure skating. However, Akari switched to tennis after watching her brother take an interest. Not soon after, Akari followed in his footsteps. Although tennis wasn't a regular family activity, her brother's new interest, plus encouragement from her father, who played collegiate tennis in Japan, nudged Akari to pursue the sport.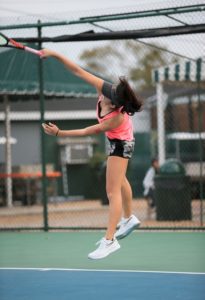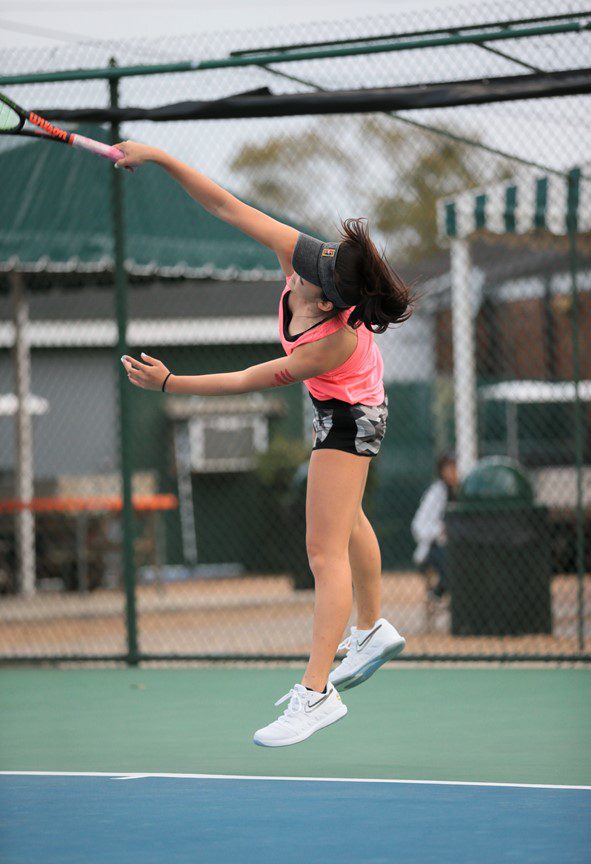 After early accomplishments as a young teen, Akari enrolled at Smith Stearns believing it would be a terrific opportunity to take her tennis to the next level. Akari knew Smith Stearns could improve her game, yet also, that Hilton Head Prep would offer her solid academics. Back in Chicago, her hometown, Akari could only practice 4-5 hours per week, whereas at Smith Stearns, she could gladly dedicate 5-6 hours a day to tennis. In addition, because of ample training time, Akari anticipated that she could increase her chances for top-notch college recruitment.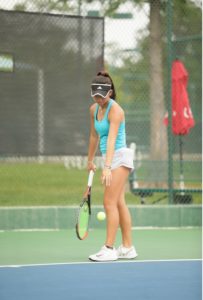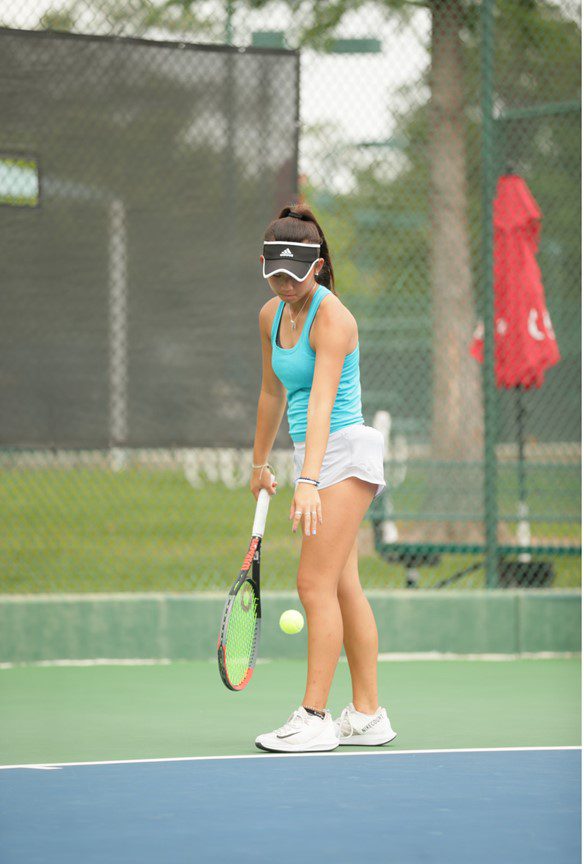 Akari began full-time at Smith Stearns at age 16, during the second semester of her sophomore year. Key tennis skills she's acquired since arriving have included technique-related improvements to her backhand and serve. In addition, Akari credits Smith Stearns for helping her become, "a better version of myself, not only as a tennis player, but also as a human being."
Akari is grateful for the excellent coaching staff at Smith Stearns. Senior Coach Derek Porter has been instrumental in her success as a constant support and mentor, both on and off court. One of the best life skills Akari has learned is how to keep a level head in various situations. She feels the Academy has been a great incubator, providing significant tennis developments and important life lessons in a short amount of time.
Academy Director B.J. Stearns had the following praise for Akari, "It has been a pleasure to have Akari at the Academy the past few years. To watch her win the L1 National and climb to #1 in the G18 National rankings was very special and a proud moment to see her hard work pay off. I know she has a bright future ahead of her and will have great success at Notre Dame."
Senior Head Coach Derek Porter stated, "Akari is such a sweet person, few realize her toughness. She's a true role model to our younger girls following in her footsteps. Akari and I start our work before the sun rises and she always comes eager to better her craft. She truly understands the bigger picture and is not afraid to take one step back in order to go two steps forward in tennis. With all the success she's had, I believe Akari's best is yet to come. I can't wait to watch her succeed and to support her at the next level. Go Irish!"
Junior Tennis Career Achievements
Akari has fond memories of winning the National Level 2 at Smith Stearns. "This was a highlight of my junior career because I was able to play right where I train," she said. "This tournament specifically helped my game because my coaches were able to watch me play, analyzing my game each step of the way to help me improve."
Akari's top junior achievements have included:
• USTA Girls 18 #1 Ranking 2021
• 5-Star Blue Chip on TennisRecruiting.com
• National L1 Champion at Mobile, AL
• National L2 Champion at Hilton Head Island, SC
• Silver Ball Winner, National Doubles Title
• 2nd Place Finish at ITA
Future at Notre Dame
In 2021, Akari enthusiastically committed to Notre Dame, verbally committing during an unofficial visit with her parents. Akari knew it was the place for her, a place that could serve her well in the short term and for later in life. Akari was attracted to the team's positive, hard-working environment where she felt a personal connection with the coaches.
Notre Dame Women's Tennis Head Coach, Alison Silverio stated, "Akari is an athletic player and will serve our program and culture in a very impactful way. She has had many successful experiences in life because of her work ethic, maturity and toughness. She comes from a hard-working and honest family that encourages her to do her best daily. We are confident she will honor our values and mission at Notre Dame."
Akari: A Woman of Poise, Thoughtfulness, Spirit and Strength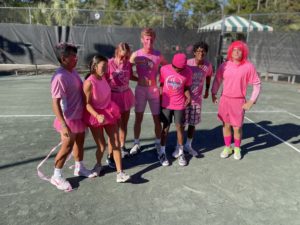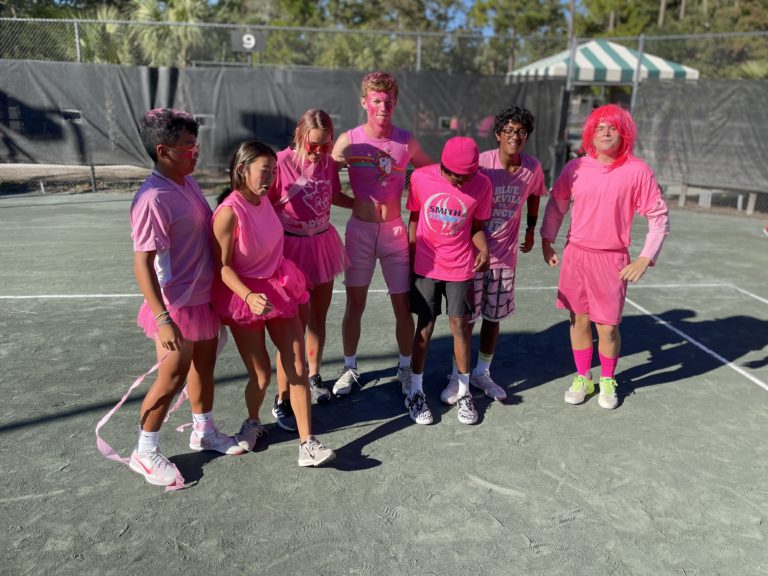 A recent highlight of Akari's time at the Academy was the First-Ever 2021 Spirit Week. She loved being a part of the first group of seniors to put such an event together – something that unified everyone. She thought it was a special moment for the Academy, an opportunity for light-hearted fun for all.
When asked what kind of advice she'd give to younger student athletes, Akari recommended being thoughtful towards others, thinking of others needs, and not just your own. She also suggested keeping your priorities straight, remembering why you've come to the Academy, trusting yourself, having confidence in the process, yet all the while, enjoying the journey.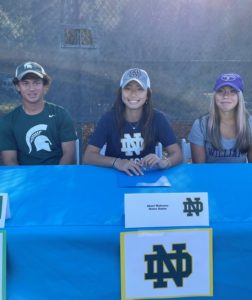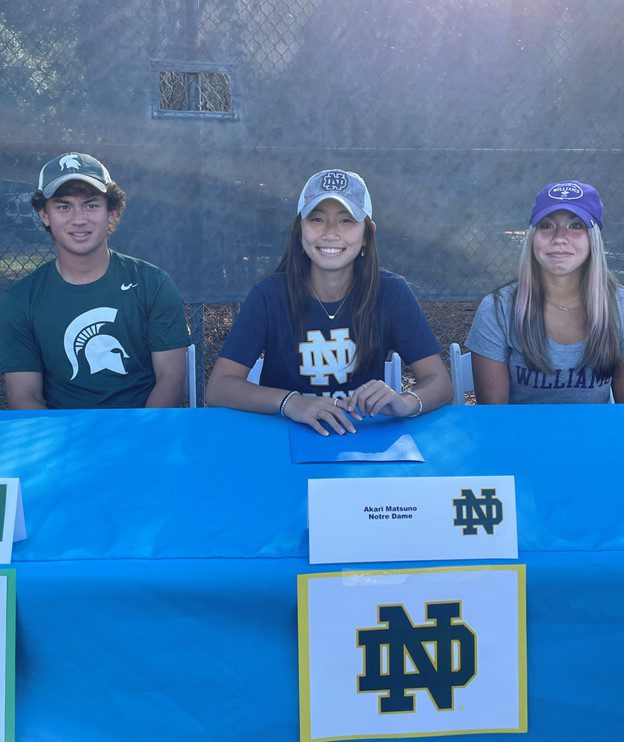 Akari would like to thank and recognize her family and her coaches, both past and present. She's also grateful for all her good friends near and far, especially at Smith Stearns for Mia and David.
Akari's Favorites: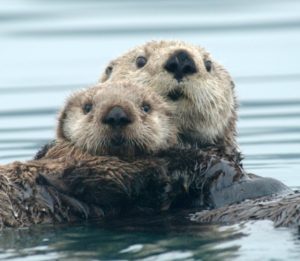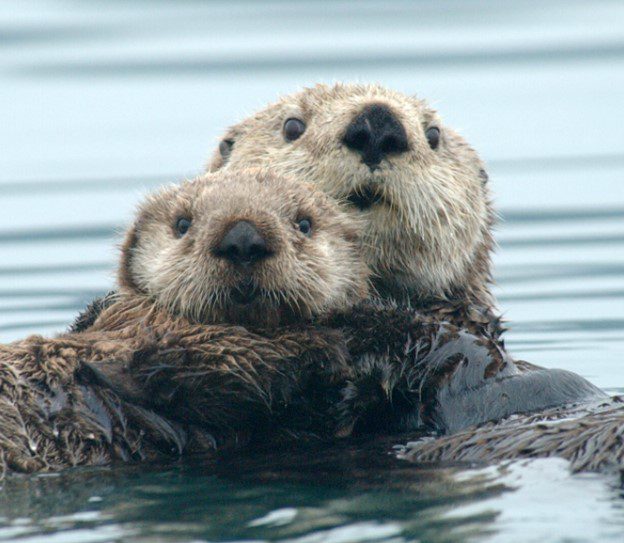 Favorite professional tennis player: Rafa Nadal – because he's entertaining and has great sportsmanship.
Favorite Superhero: Batman
Favorite Disney Character: Princess Belle
Favorite Animal: Sea otters. She thinks they're cute!
Most Admired: Akari most admires her mom because of her strength and character through tough times. Her mom always sees the positives and has instilled great values in Akari.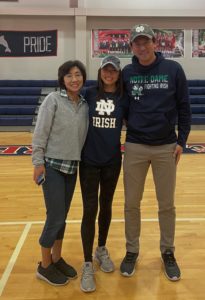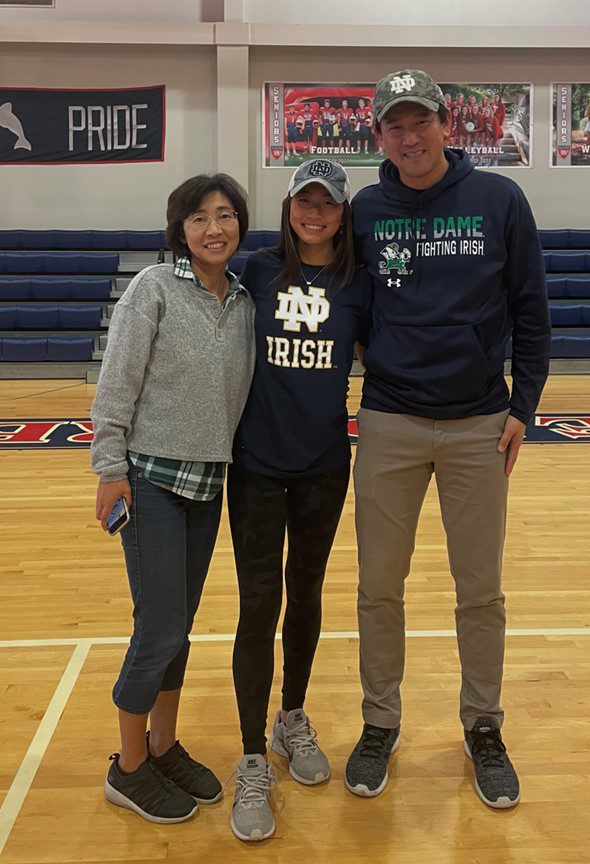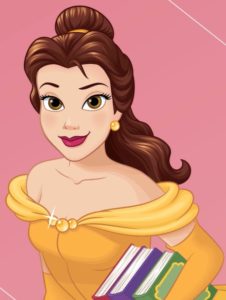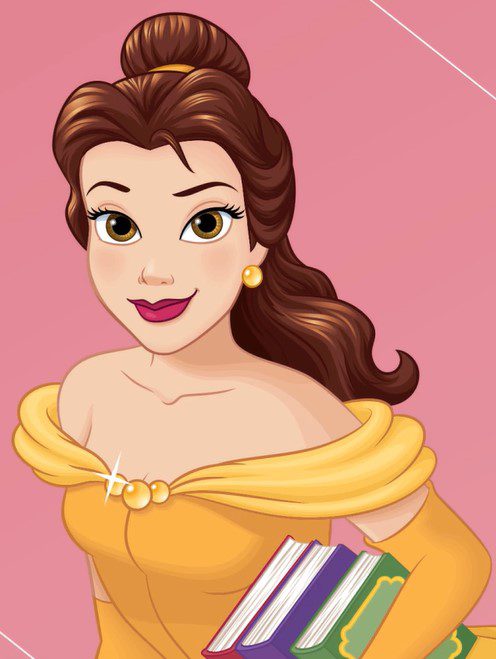 « Back to Academy News