First-Ever Spirit Week 2021
If you would have been visiting Smith Stearns Tennis Academy the week of November 8 through 12, you would have said, "What in the world is happening at Smith Stearns?" You would have seen pink tutus and 80s leotards, plaid lumberjack shirts and undergarments worn on the outside. There were also boys wearing girls' tennis skirts and even a giant pink flamingo and life-size tennis bunny! You would have seen so many wild and crazy outfits, on both students and coaches, and kids jumping around with exuberance, loads of spirit and much hoopla.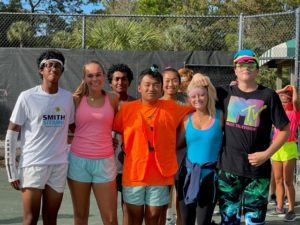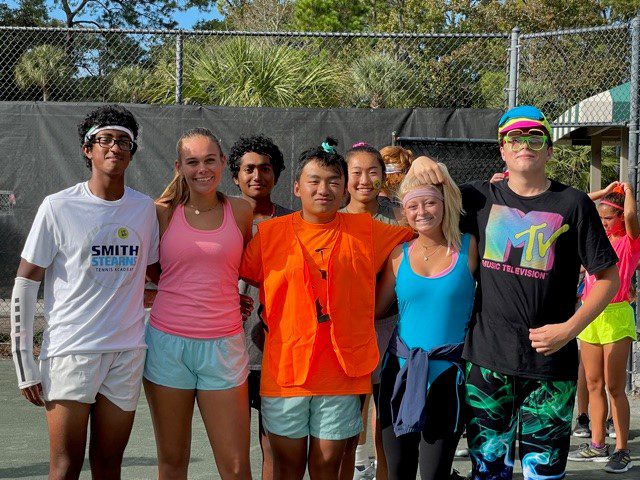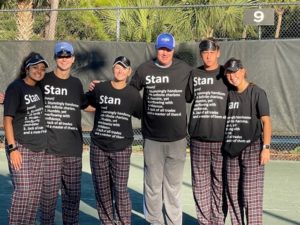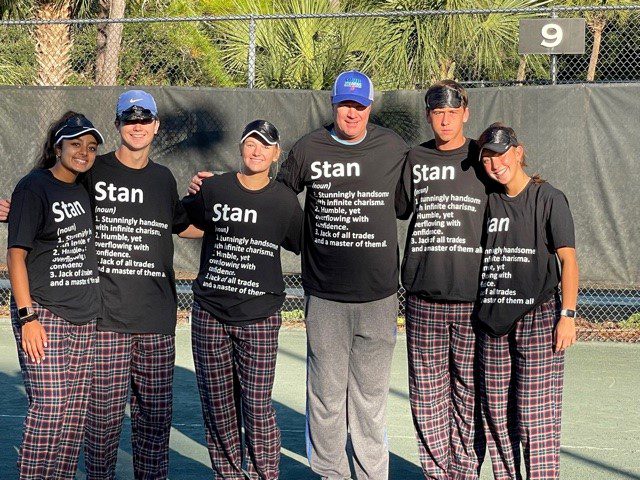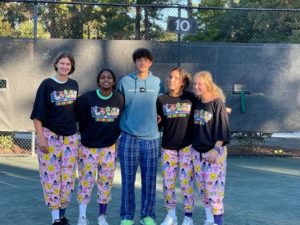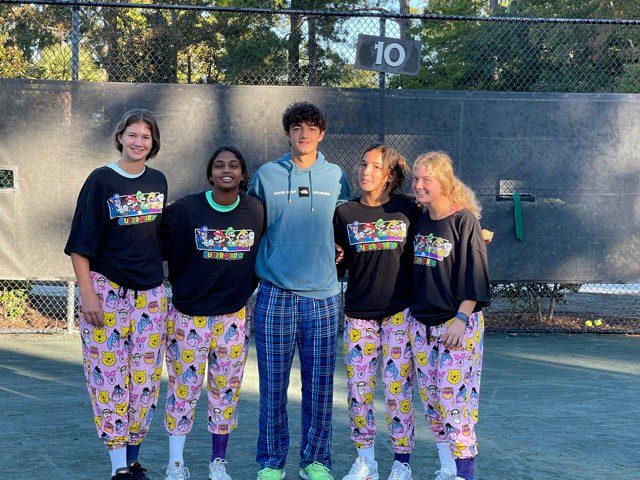 In reality, what you would have been witnessing is Smith Stearns Tennis Academy's first-ever Spirit Week 2021. Spearheaded by Savie Seebald, senior at the Academy, along with her fellow senior peers, the week was filled with excitement and truly made a memorable splash. The entire full-time academy participated (which was a requirement for the event) plus coaches were urged to dress up as well. The student roster was divided into six teams, each headed by two seniors in the Academy, who helped coordinate outfits that would go along with each Spirit Day, according to the schedule as follows:
Monday: Mismatch Day – clothes were worn that didn't match, e.g., color combinations that didn't jive, opposite color socks, etc.
Tuesday: PINK OUT DAY – outfits were worn showcasing as much pink as possible; in addition, students donated money to Breast Cancer Awareness.
Wednesday: Jersey Day/College Day – this day coordinated with Fall College Signing Day; students wore jerseys of their favorite collegiate or professional teams; also, teams participated in a tennis serve competition.
Thursday: 80s/Neon Day – outfits represented 1980s styles (far out, dude!)
Friday: Twin/Triplet Day – Groups showed up with matching/twinning outfits, in pairs, or of the whole team.
All in all, the whole event was a great success. B.J. Stearns, Academy Director, stated, "Spirit Week is exactly one of the things the Academy is about. I'm very pleased to see that it happened." He reiterated that it promoted a great spirit of camaraderie and teamwork amongst the entire camp.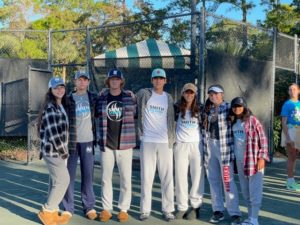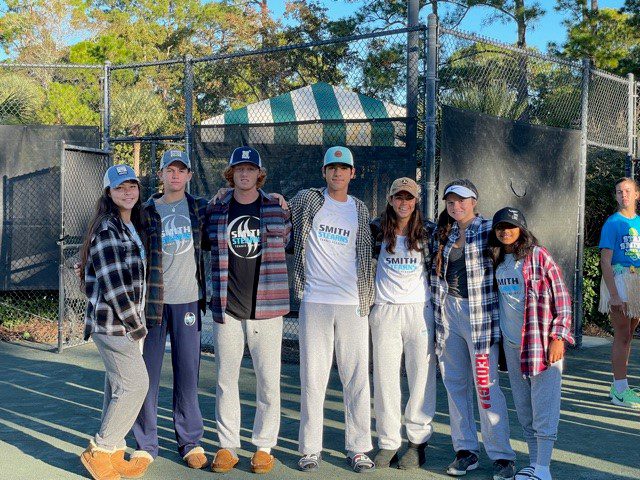 Part of Spirit Week also included a friendly competition between teams to essentially out-do one another with their level of effort and outfit combinations. In the end, Seniors Ella Faessler's and J.J. Etterbeek's team won the Spirit Week competition, as voted on by the coaches who awarded various points per day. Moreover, Spirit Week generated more than $500 in charitable funds for the Susan G. Komen Foundation, which was a combination of student donations and matching funds by Smith Stearns.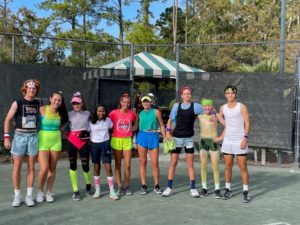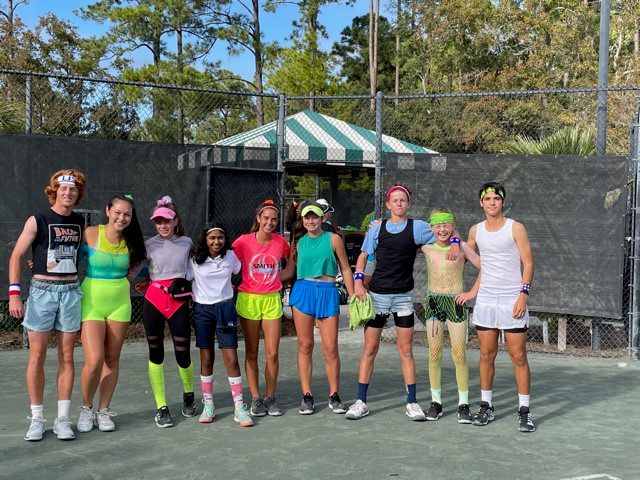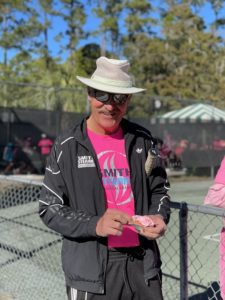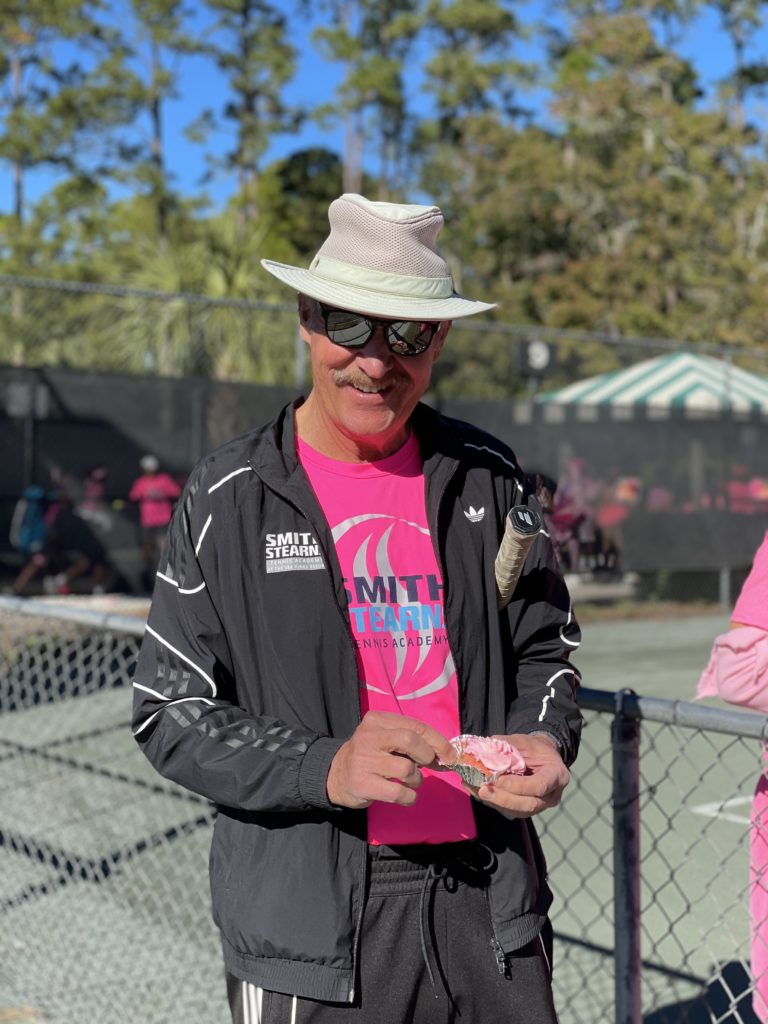 « Back to Academy News