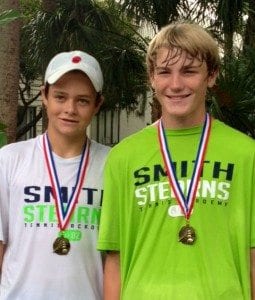 Smith Stearns students had an opportunity to play a tournament close to home when the VDM Classic was held on Hilton Head from September 13-15. Twenty two of our students competed in the local tournament and they came out with a total of four championship titles. It was a great weekend full of tennis where our students got to play in front of their coaches, friends, and other academy supporters.

Here are some of the highlights from the VDM Classic:

Trent Daly dominated the tournament taking both the singles and doubles titles in the boys 16's division. In the finals of the singles draw he beat fellow academy student Justin Stubblefield who had a great tournament making the finals of singles and semifinals of doubles with Colten Lavery. In the doubles Trent teamed up with fellow academy student Jack Kelly to win the title. Jack also made the semifinals in the singles draw. Colten Lavery won the consolation draw beating Arthur Yeager in the finals.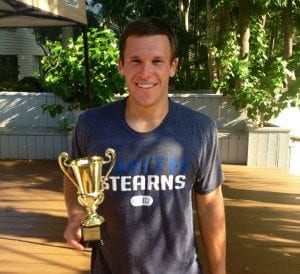 In the boy's 18 and under division, Adam Cablik was a finalist in both singles and doubles with Jiri Honajzer. Jiri also made the semifinals in the singles draw. Sean Sculley partnered with Nathan Perrone to win the doubles title. Peter Higgins and Alex Vanezis made the semifinals of the doubles draw.

Emmaline Smith and Addy Lavery won the girls 16's doubles title defeating fellow academy student Alexandra Dadoly in a close match in the finals. Addy also won the consolation draw and Katie Rankin was a finalist.

Xingnan Lin was a finalist in the boys 14's division in his first tournament while playing at the academy.

Congrats to all of our students for their success this weekend! We look forward to many more great tournaments to come!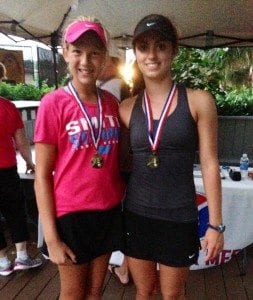 For a complete list of participants in the VDM Classic see below:

Adam Cablik
Jiri Honajzer
Jack O'Koniewski
Peter Higgins
Sean Sculley
Alex Vanezis
Trent Daly
Justin Stubblefield
Jack Kelly
Colten Lavery
Clay Baker
Owen Stovall
Arthur Yeager
Xingnan Lin
Justin Perez
Liz Williams
Mary Hampton McNeal
Katie Rankin
Addy Lavery
Alexandra Dadoly
Emmaline Smith
Samantha Kriney

« Back to Academy News