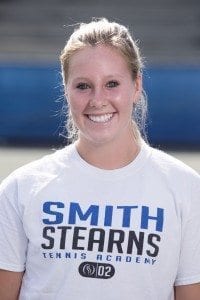 Smith Stearns students competed at the North Hills Junior Championships (SL3)  in Raleigh, North Carolina from April 6th through 7th.

Ariel Shulman had a fantastic tournament dominating the white draw in the girls 16 and under division. In the quarterfinals she knocked off top seeded Savannah Taranto 6-3,6-1, then defeated Anna Harmon 6-2, 6-4. In the final match she battled to beat #2 seed Morgan Ingram 6-4,6-4 to win the title.





Other Smith Stearns students also posted some great results. Michael Ogden placed third in the B18 red draw.

Alexander Vanezis placed 4th in the B16 white draw.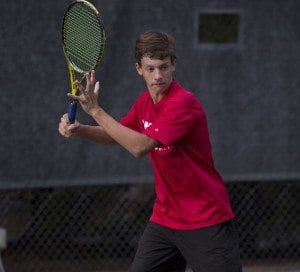 Jiri Honajzer won the B18 red consolation draw and defeated the tournaments top seed.


Lily Everett won the G14 red consolation draw.


Jack Kelly won the B14 white consolation draw.

Colby Burke won the B18 white consolation draw.

Congrats to everyone on another great tournament!
« Back to Academy News