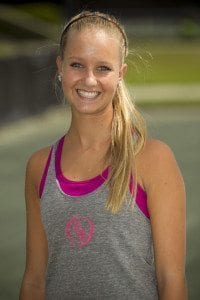 Sydnee Wheeler
Hometown: Pittsburgh, Pennsylvania
College Commitment: Niagara University

Originally from Pittsburgh, Sydnee and her family moved to the Hilton Head area when she was around 10 years old. She started in some clinics with Jolene that motivated her to take up tennis. In the 8th grade, Sydnee started at the academy on a full-time basis and has since developed into one of the top players in South Carolina. It has been amazing to watch Sydnee grow into a kind, sincere, and mature young lady. She credits Jolene & BJ for helping guide her development as a person and as a tennis player and thanks them for their contribution to whom she has become today.

Sydnee has created lots of memorable experiences at the academy over the years but remembers the trip to Universal with all of her friends as well as the day to day grind of doing down the line cross on Billy's court as some of her favorite!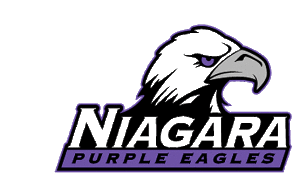 During her time at the academy, Sydnee's tennis has greatly improved. She broke the top 200 on Tennis Recruiting and has been an integral part of four State Championship High School teams! Sydnee is also an excellent student, has been a part of the National Honor Society, and has won the Mayor's Youth Service Award.
Sydnee has received a scholarship to play for the women's tennis team at Niagara University starting next fall. She chose Niagara because of its combination of athletics and academics, small size, beautiful campus in the north, as well as their strong psychology department. After her visit in the fall, Sydnee fell in love with the school and instantly connected with her teammates, and at that point the decision was easy. Sydnee is really looking forward to being a part of a team and contributing to the team's overall success. After over four years at the academy, Sydnee will be missed by all, but she is certain to be embraced by her new family at Niagara! Everyone is looking forward to following Sydnee's success and hopes she will come back and visit often!
« Back to Academy News