Senior Spotlight – Mia Thomann
"Since her arrival, Mia has worked as hard as any other, day- in and day-out. Her game has improved a ton and with great benefit. Williams College will be getting a superb student athlete who'll perform great in college tennis."  – B.J. Stearns, Academy Director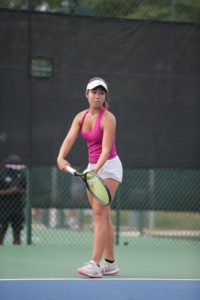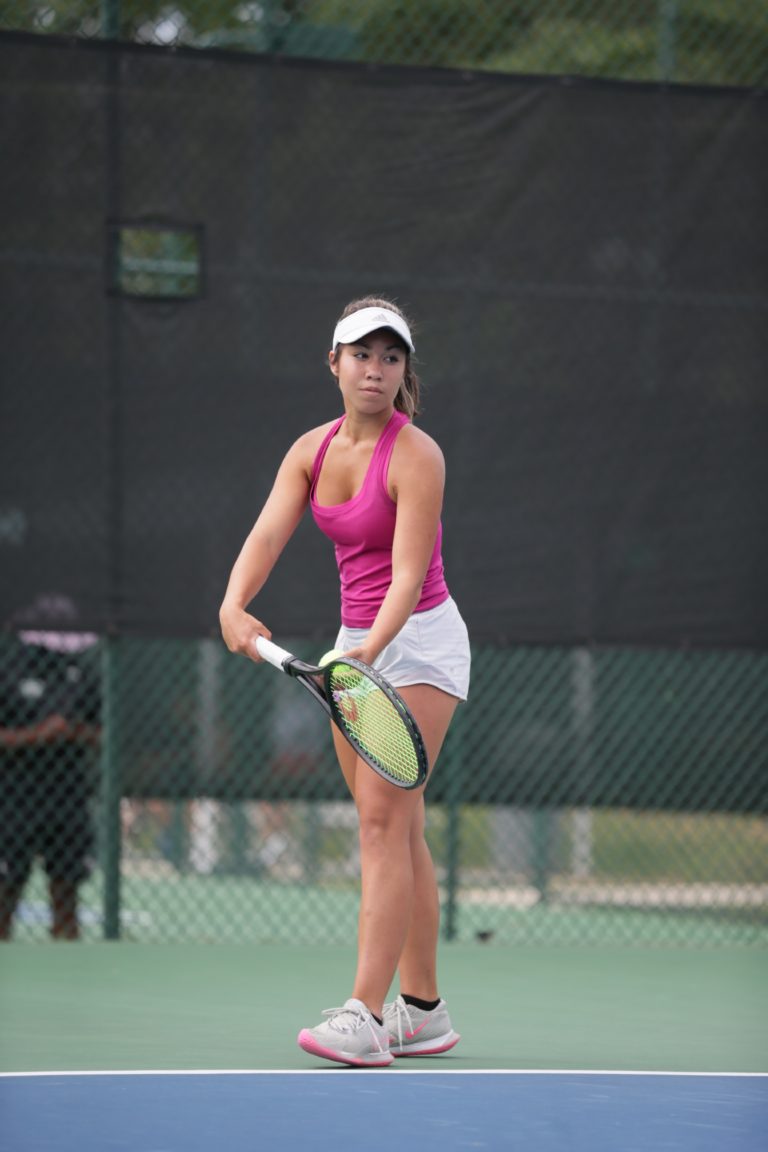 Name: Mia Thomann
Age: 17
Birthday: August 7
Hometown: Chicago, IL
High School: Laurel Springs
College Commitment: Williams College
College Mascot: Ephs (Purple Cow)
Collegiate Conference: NESCAC
Full of Spunk and Spirit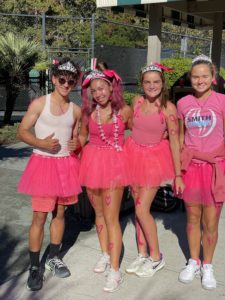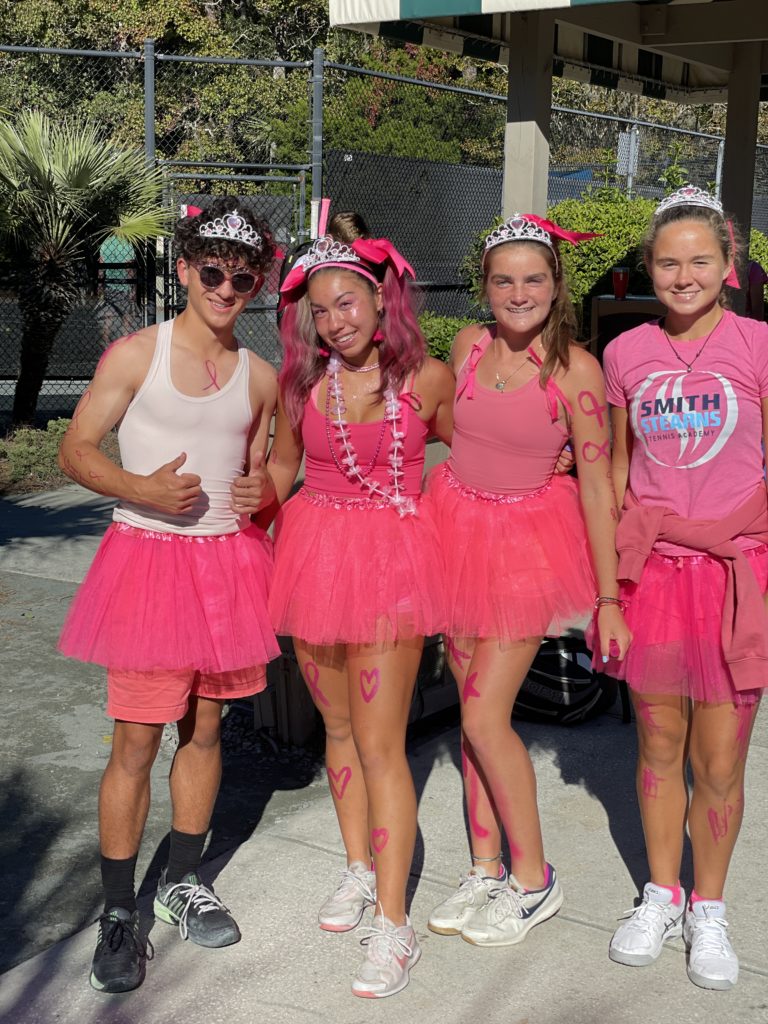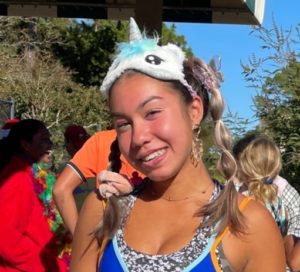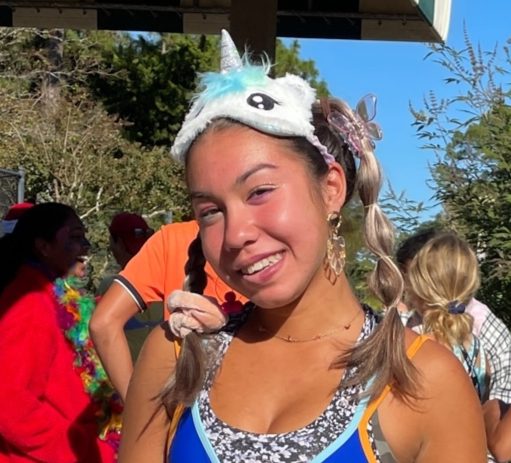 If there's one person who totally embraced Smith Stearns Tennis Academy's First-Ever Spirit Week, it was graduating senior Mia Thomann.  Every day of the festivities, Mia brought her A-game along with her co-captain Aidan Lee for their team, "Mia's Mafia." Included in the fun were lots of sparkles, tassels, funky hairdos, glitter and glam. In fact, like Mia's favorite type of animal, the unicorn, you could say that Mia's spirit throughout the week was very magical. Not surprisingly, Mia has charmed her way into the hearts of many at Smith Stearns, and she'll no doubt bring a high level of enthusiasm and commitment next fall to the Purple Cow Ephs at Williams College. Read on to learn more about this fun-loving, tennis superstar.
It Begins with the Fundamentals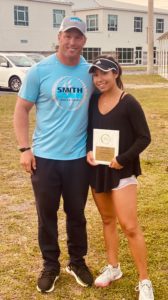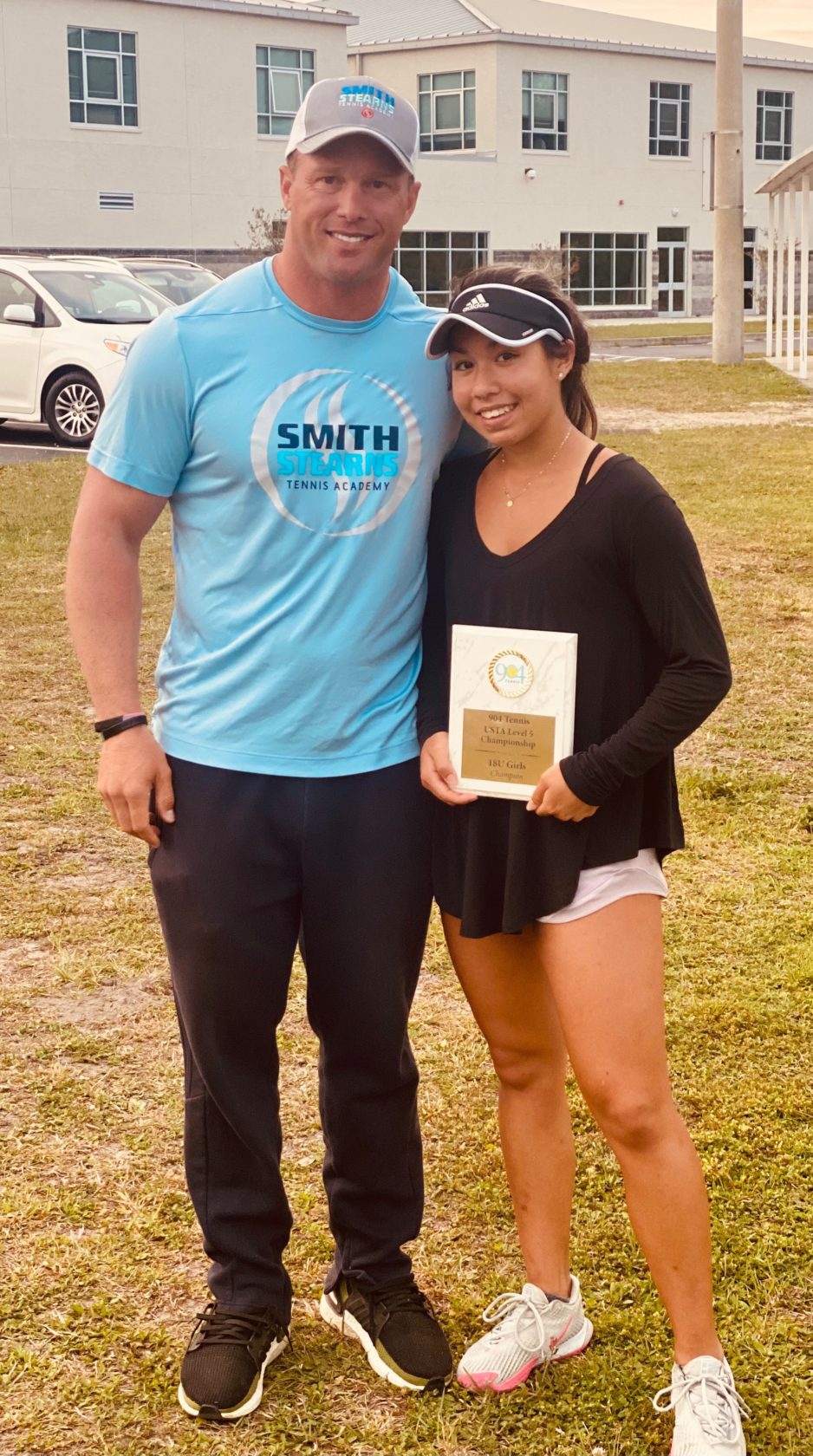 An early Academy memory for Mia Thomann is when Senior Head Coach Derek Porter drew a lesson diagram directly onto the green clay of the court. At first, she thought he was a little crazy. Then, however, she realized he knew what he was talking about and understood what he was trying to teach. This was the beginning of Mia's great coaching experience at Smith Stearns that has helped shape her into the player she is today. She's thankful to all the coaches for everything they've done to help her become a better player and is especially thankful for Coach Derek. "He has believed in me and cares about my tennis tremendously."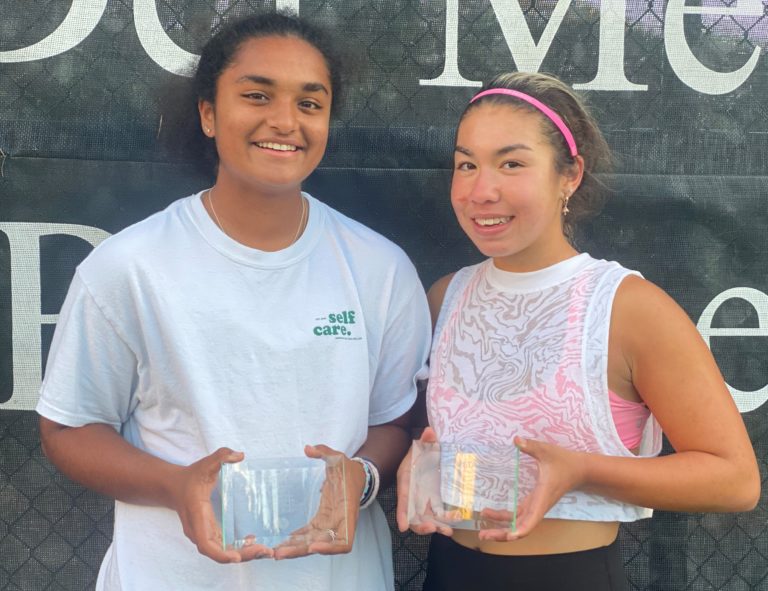 According to Mia, just about every aspect of her game has been transformed while at Smith Stearns. "I watch videos of my old strokes and am shocked," she said. "They're now much more compact and fluid, so I'm able to stay very consistent while changing direction and using variety."
Mia also noted that besides her technique improvements, what's also been instrumental to her success has been her mindset changes. Mia credits Coach Derek for building up her confidence and teaching her to trust the training and development process, more than simply focusing on results. "This has allowed me to play more freely and to genuinely enjoy competition. Coach Derek has been an amazing mentor on and off the court, always being available, willing to listen, and to lend advice," said Mia.
Coach Derek stated, "I remember meeting Mia like it was yesterday. She was a far different player than who she is today. In the beginning, not all the pieces were coming together. Yet, she was eager, with grit and determination, to put in the effort to change the narrative." He continued, "On top of Mia's successes, which have soared, she's been a great leader to those following behind her. Mia brings great positive energy and a smile to the courts that I will miss. I can't wait to follow her success at Williams College and beyond!"
Next Fall at Williams College, the Purple Cow Ephs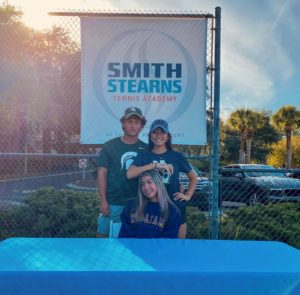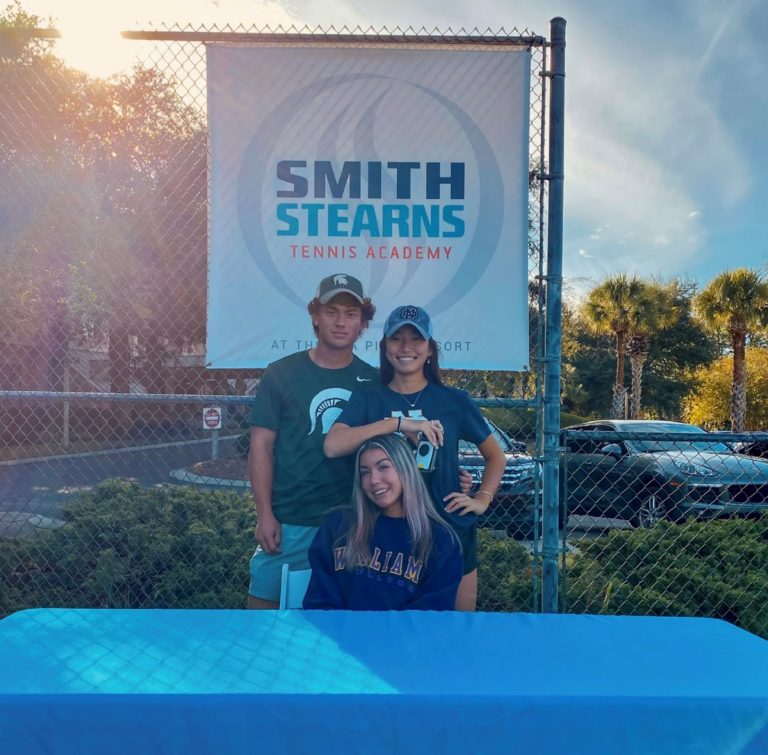 Mia committed to Williams College stating that it gives her the ability achieve her academic and athletic goals. Mia's academics are extremely important to her and Williams is ranked as the No. 1 Liberal Arts College in the country.  In addition, Williams Women's Tennis program has won a record ten national championships since 2001, which in signing on, gives increases Mia's chances of a NCAA title.
Mama Mia!  Tennis Highlights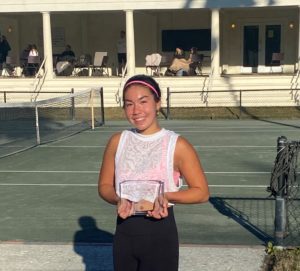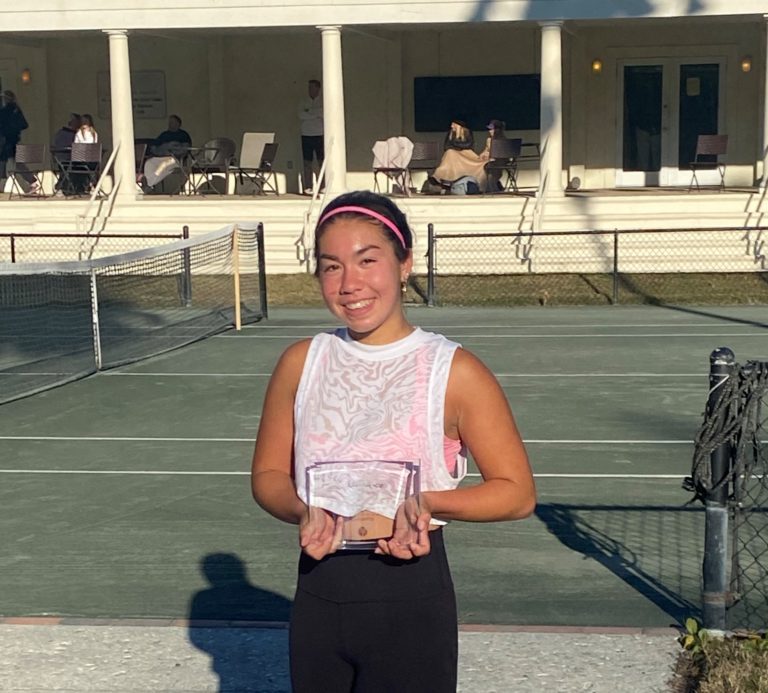 When asked about the highlights of her tennis career thus far, Mia responded that her performance at the USTA Billie Jean King Girls 18 National Championship in San Diego on hard courts increased her confidence in her own abilities. "It was the first tournament I was able to display how much I had improved and was able to win five matches against much higher ranked players. It showed me I was able to compete at a high level." In fact, Mia's track record has been very impressive. She's a 4-Star recruit on TennisRecruiting.net as well as she's ranked in the Top 100 in the United States.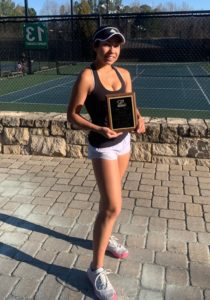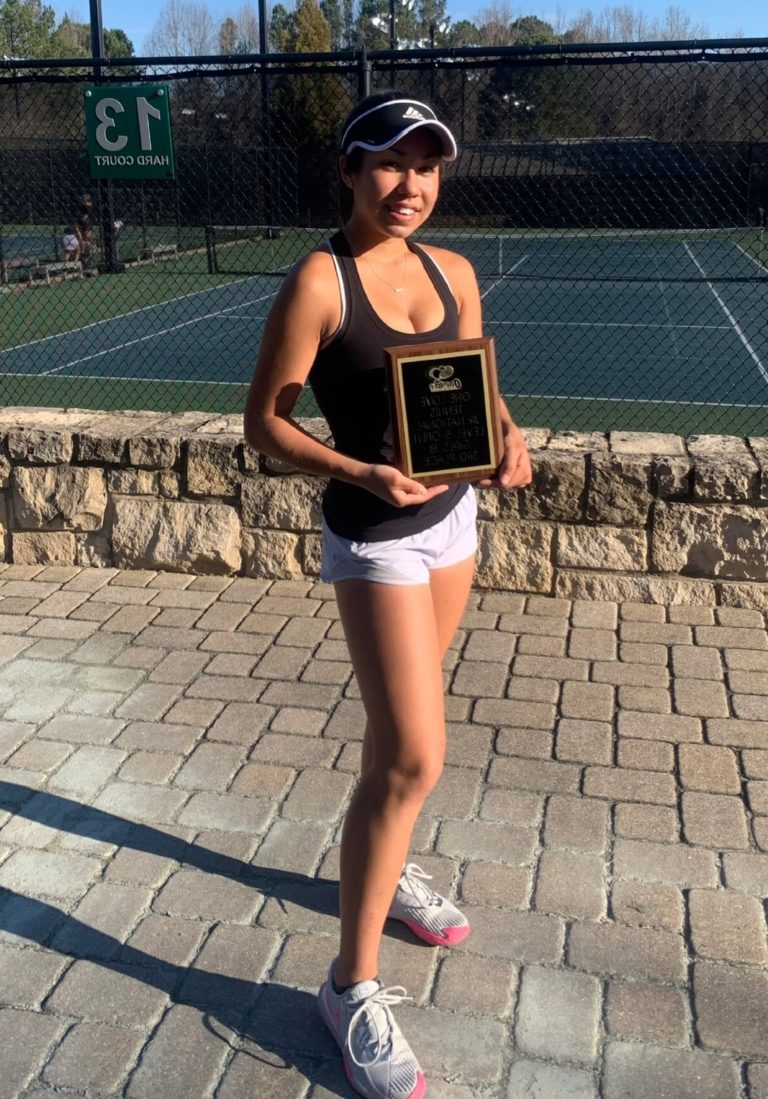 Mia's additional  tennis accomplishments include:
2021 – Van Der Meer Level 4 Closed – G18 Singles Champion
2021 – Hilton Head Level 3- G18 Singles Consolation Champion
2021 – 904 Tennis Bartram Trail Level 5 – G18 Singles Champion
USTA Midwest Level 2 (Sweet 16) – G18 Singles Finalist
16U Zonal Team Champion (10-0 Record)
Smith Stearns Experience and Growth
Mia came to Smith Stearns initially because she was looking for a better training schedule than she had in Chicago. There, it was hard to consistently good hitting partners and she had long commutes, with only 1-2 hours of practice time. However, that changed when a few of her tennis buddies came to Smith Stearns, so she decided to try it out. She originally intended to stay for two months, but now she's been here for more than a year!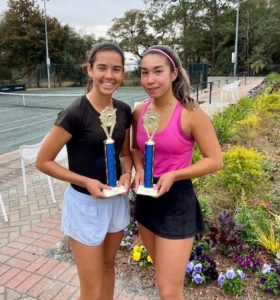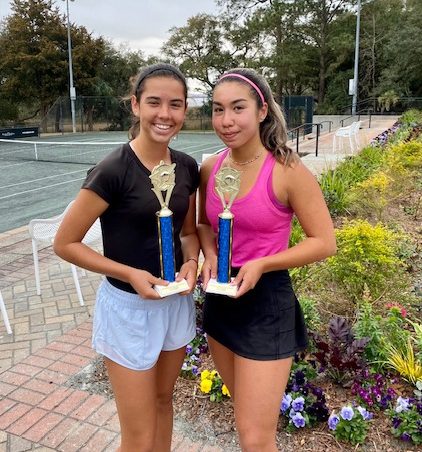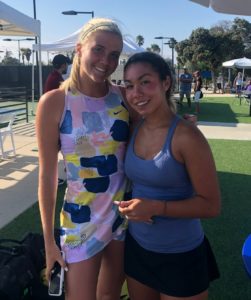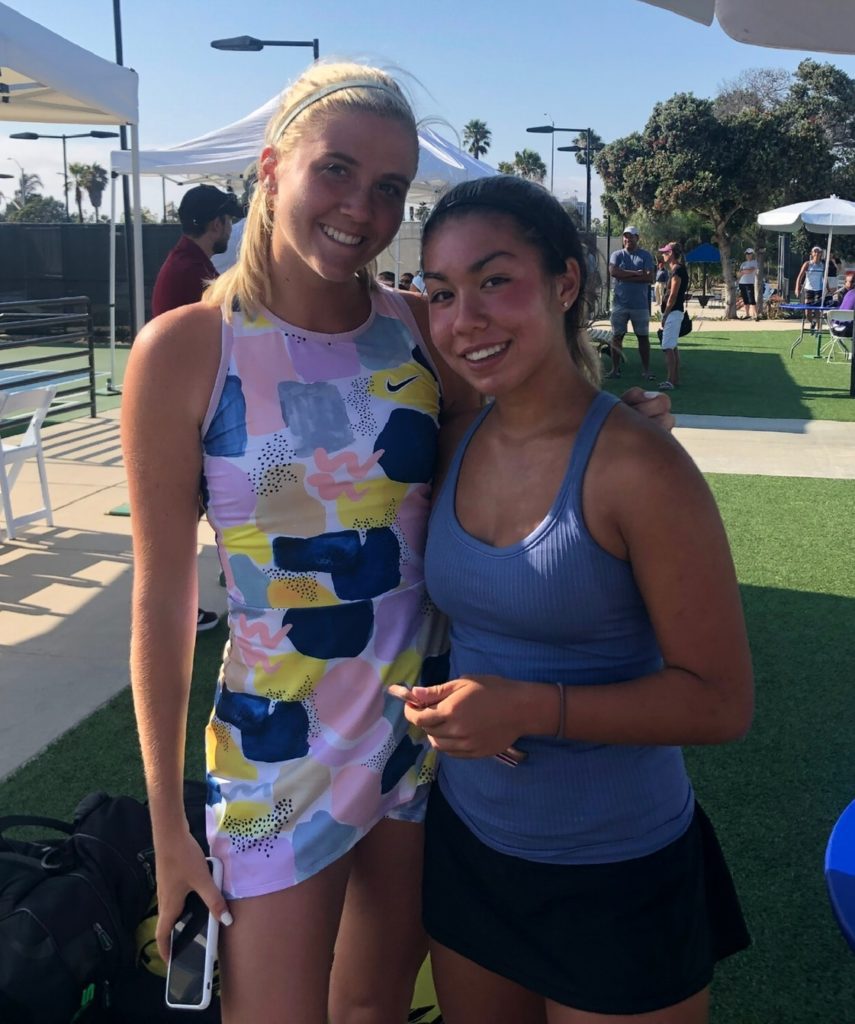 One of Mia's favorite aspects of the Academy has been traveling to tournaments where she gets to enjoy the team atmosphere and camaraderie. In addition, Mia loves the large group team competitions, as they allow for great match play while at the same time having fun with all her friends.
Mia's credits the Academy with helping her not only hone her tennis skills, but also helping her mature and become a better person overall. Coming from a big city to a small-town environment has taught her the value of  accountability. She now realizes more acutely that it's imperative to be conscious of the "butterfly effect," or the impact of your actions on others. She stated, "As seniors, some of the younger players look up to us, and it's important that we set a good example for them."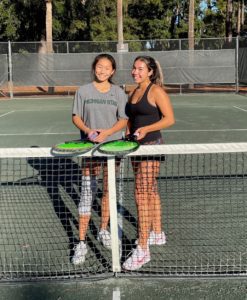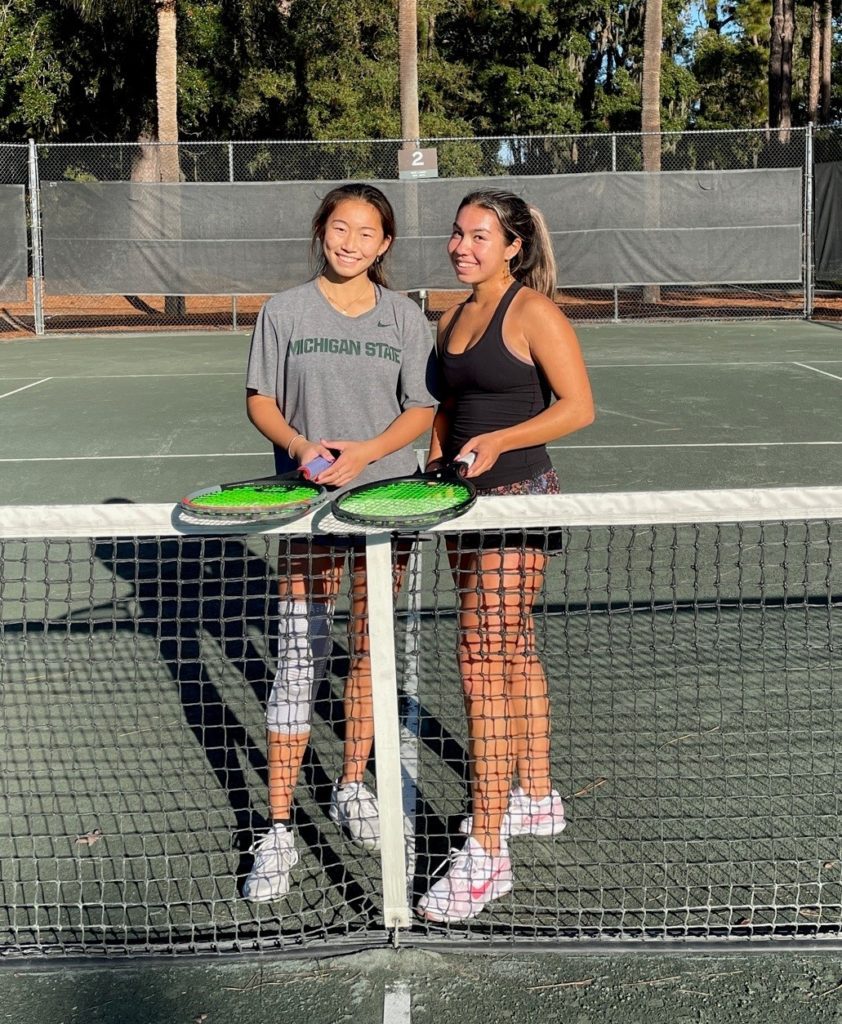 In fact, Mia advises younger students to be grateful for the opportunities they're given – and to work hard. She realizes that not many people are given the opportunity to train everyday with great coaches and resources like they do at Smith Stearns, so she urges younger students to not take it for granted. "If you work hard, you'll see results," she said.
Home and Family Influence
Mia is very thankful to her family for all their support. Her journey began at an early age, when Mia learned to play tennis with her mom, who played for UPenn in college. However, Mia didn't initially enjoy tennis, and quit at age five. Nevertheless, she tried again when she was eight and from then on tennis stuck. She continued to play and compete and is grateful for all her coaches along the way.
Mia also greatly appreciates and admires her father. "No matter what life throws at him, he's always able to keep a positive mindset and lead those around him." Mia stated that he's shown her the importance of grit and determination. This tenacity is what drives Mia to always give her best effort and keep a smile on her face.
Maybe, this also explains Mia's affinity for Black Widow, her favorite superhero character. Mia said, "Black Widow doesn't have any superpowers, but her fierce spirit, wit, and hard work make up for that."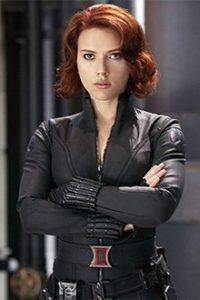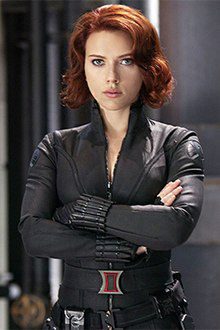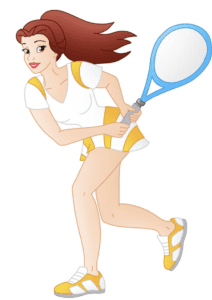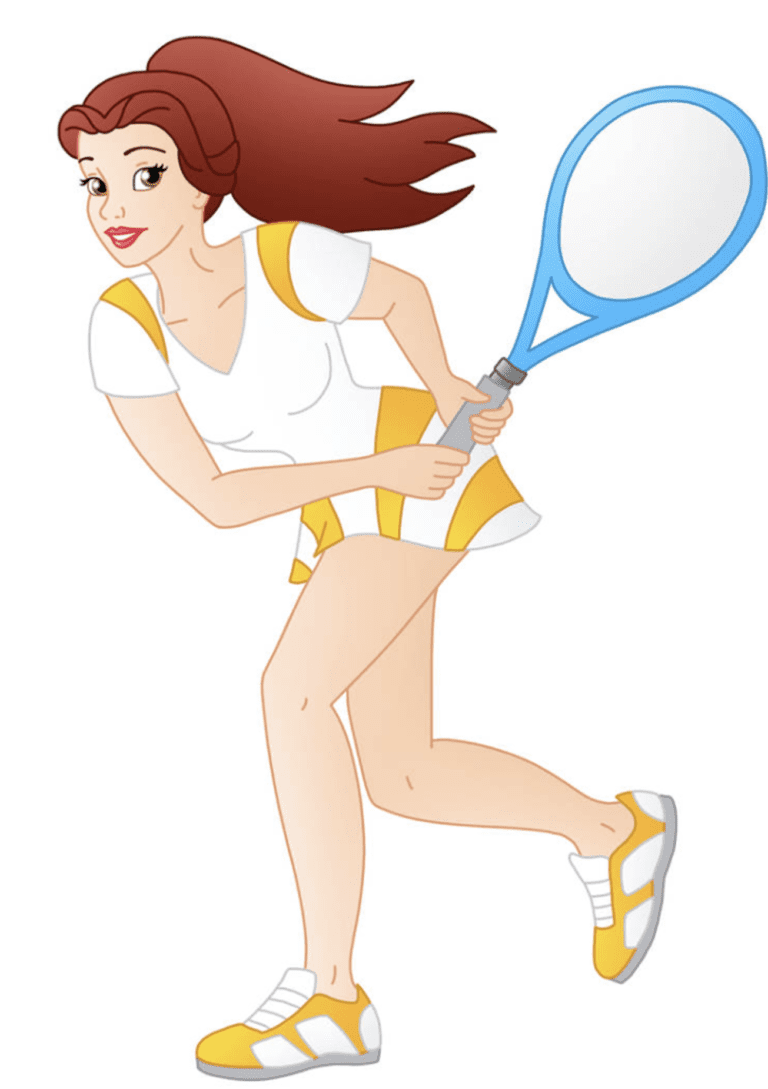 More Mia Trivia
Favorite professional tennis player

– Roger Federer – "He's one of the greatest tennis players in history and always presents himself well, staying classy through both wins and losses."

Favorite Disney character

– Princess Belle – "She's independent, hardworking and smart."

Favorite animal

– The Unicorn – "They're magical creatures, unique and sparkly!"
« Back to Academy News