Senior Spotlight – David Saye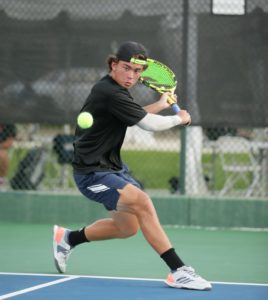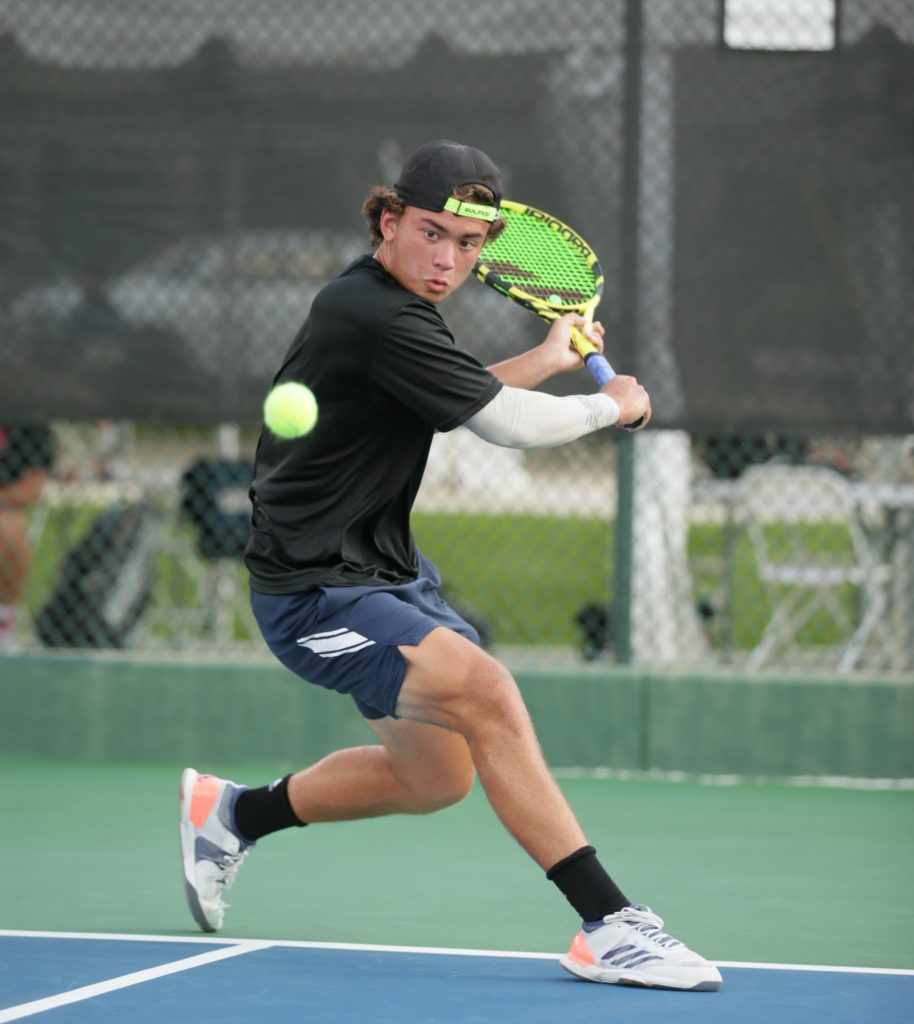 Age: 17
Birthday: July 6
Hometown: Charlotte, NC
High School: Laurel Springs
College Commitment: Michigan State University
College Mascot: Spartans
Collegiate Conference: Big 10 Conference
David Saye is a model of commitment and tenacity. Currently, he holds a Five-Star Recruit position on TennisRecruiting.net. Moreover, here's his latest USTA rankings as of April 7, 2022:
• Ranked No. 48 – Combined National
• Ranked No. 5 – Southern Section
• Ranked No. 2 – State of North Carolina
"David is a fierce competitor who will thrive in the college tennis environment," said B.J. Stearns, director of the Smith Stearns Tennis Academy
Tournament Success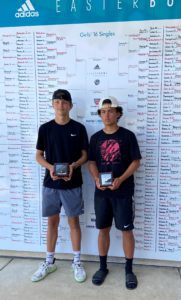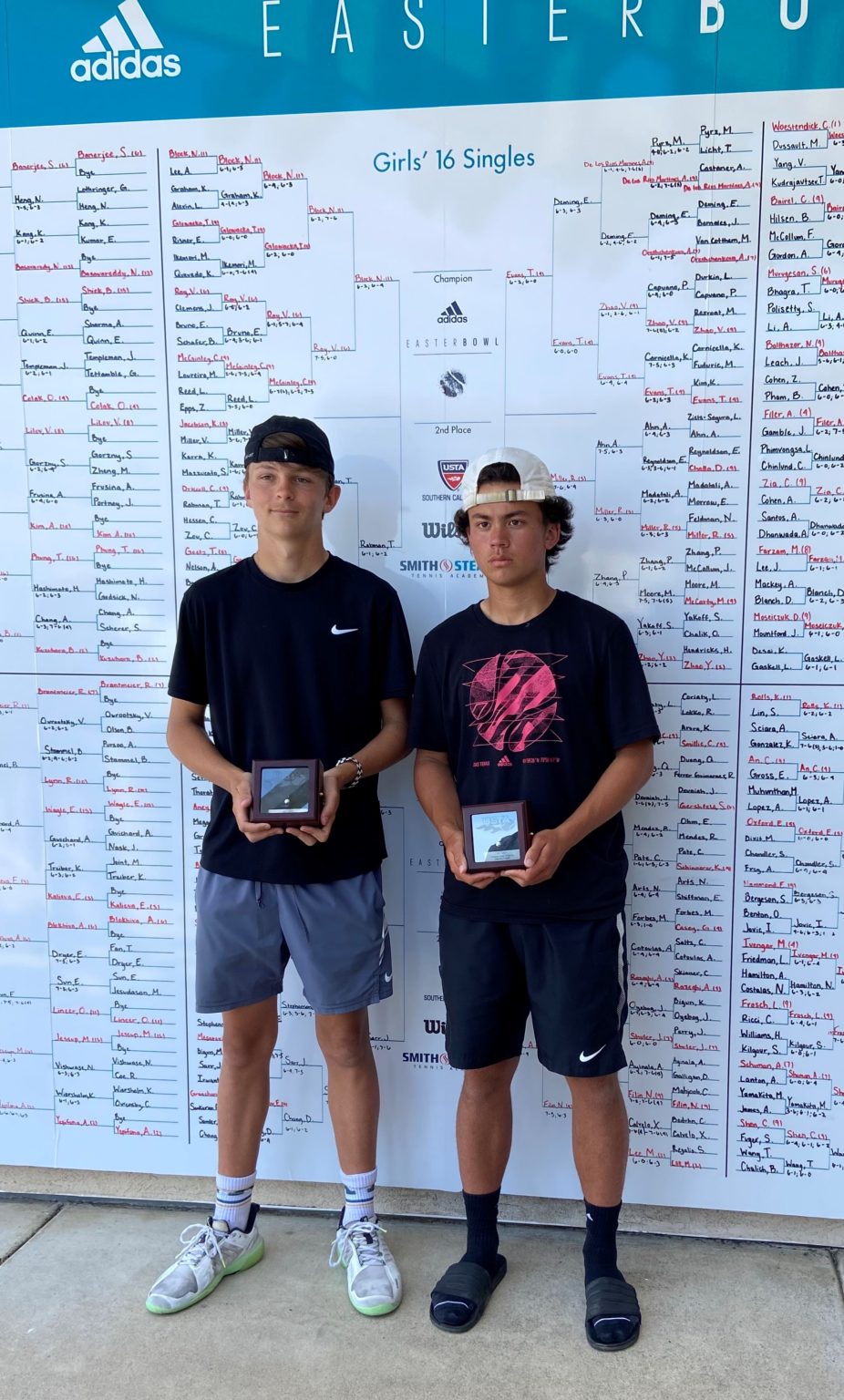 David stated that a highlight of his tennis career thus far was receiving a silver ball with his partner Eli Stephenson at the 2021 Easter Bowl. David remarked, "It was always a goal of mine to win a ball and time was running out, so I was excited to get to the finals and get the silver ball." He commented however that he would've never guessed that his first ball would have been in doubles.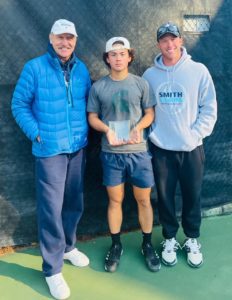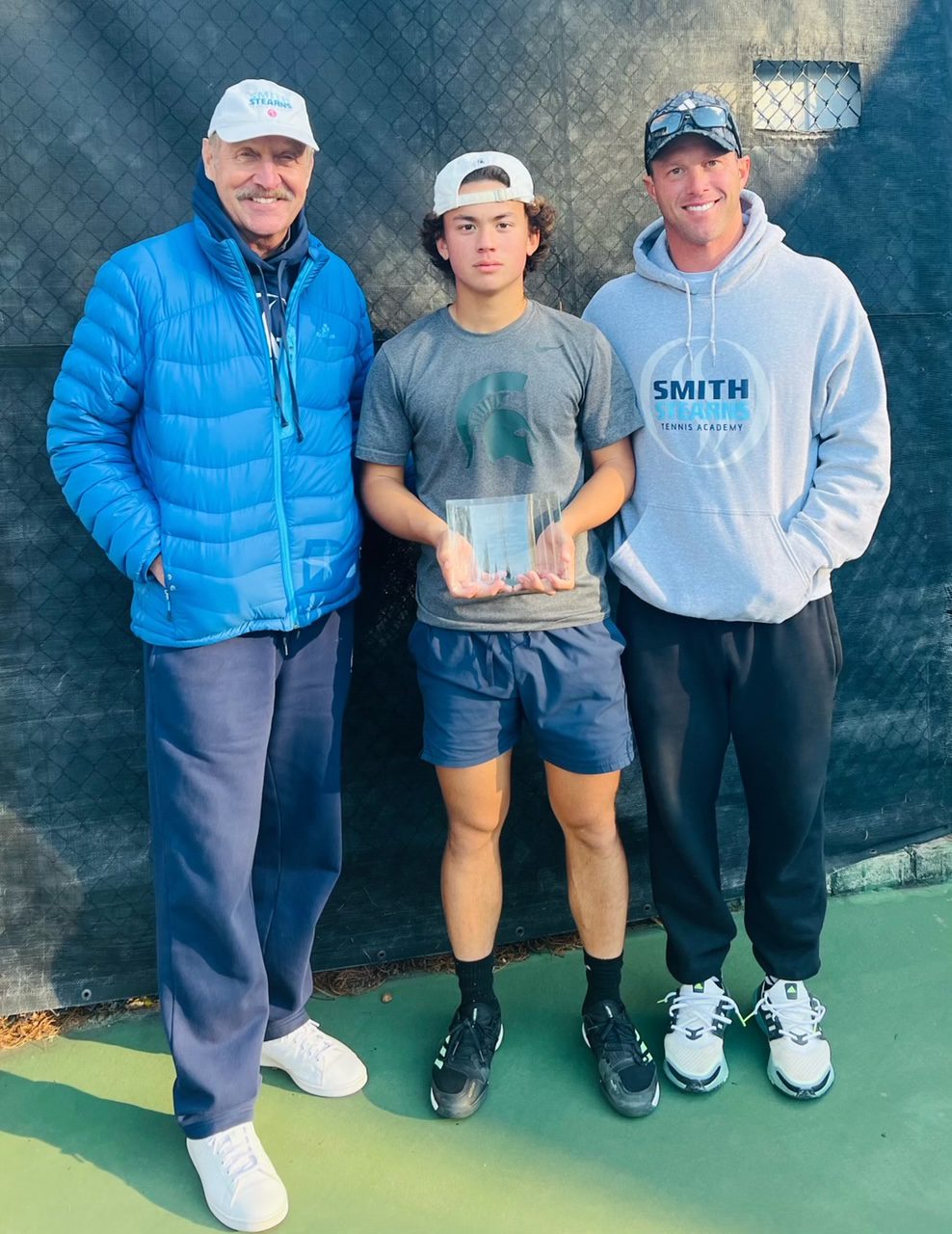 Here are more of David's outstanding tournament achievements while enrolled at the Smith Stearns:
2022
• Daniel Island Tennis Center Junior Championship – B18 Doubles Finalist w/ Aathreya Mahesh
• National Closed L3 Florence – B18 Doubles Finalist w/Aidan Lee
• Van Der Meer Tennis Academy Level 4 Closed – B18 Singles Champion and B18 Doubles 4th Place w/ Aathreya Mahesh
2021
• Smith Stearns Junior Championship – B18 Singles Champion and B18 Doubles Champion w/Drew Rukavina
• Southern Closed – B18 Singles Champion
• Easter Bowl USTA National Championships – B16 David Saye Doubles Finalist; Silver Ball Winner
• Cary Tennis Park L4 – B18 Singles Champion
• Southern Winter Closed – B16 Singles Champion and Doubles Champion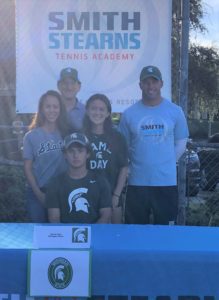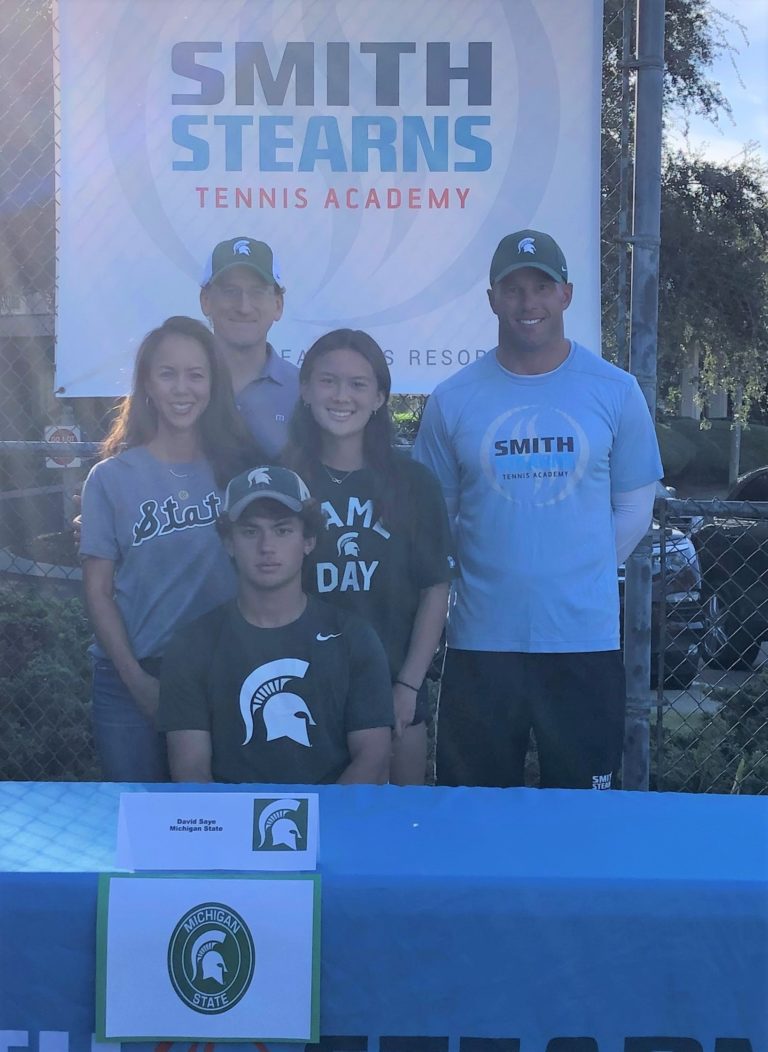 Combined, these impressive result have collectively contributed to David signing on to the Big Ten tennis program at Michigan State. David stated, "I've committed to Michigan State because of the team atmosphere and the dedicated coaches. The team pushes each other to be their best and are all very close. I'm looking forward to the collegiate team tennis atmosphere and the opportunity to compete for something larger than myself."
Mind of a Champion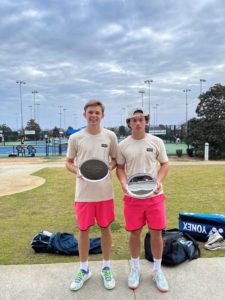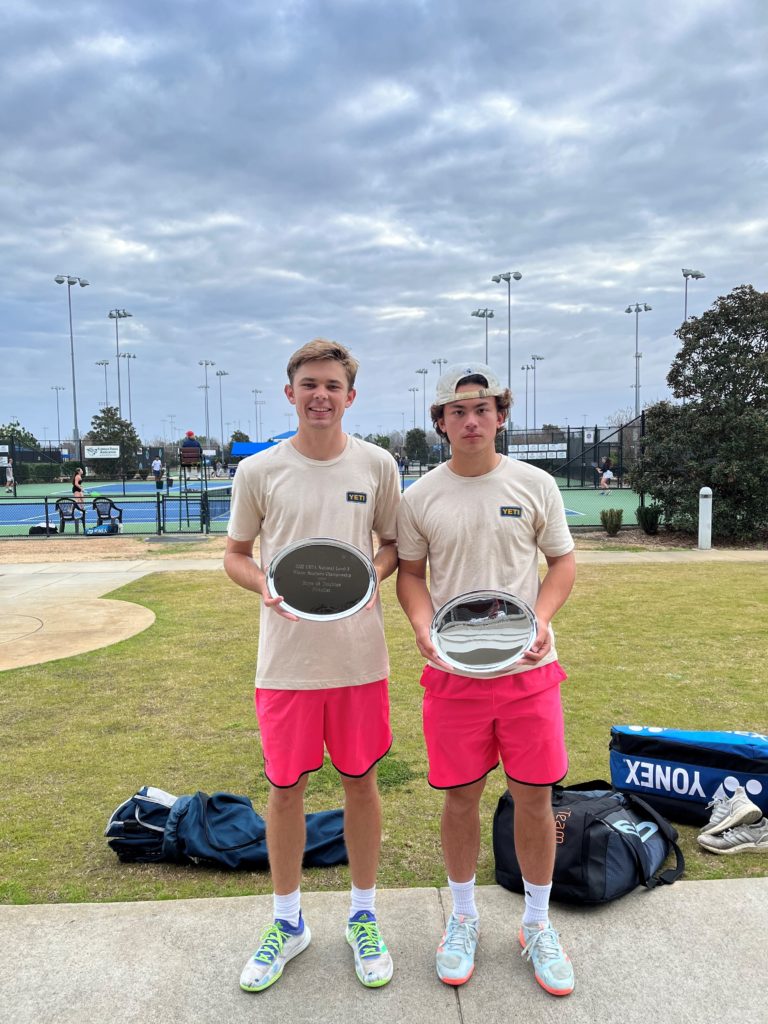 To understand more about David Saye, it's important to get inside of this talented young man's head. For David, he said that hard work and leadership are two key components of his success. At the Academy, David has rigorously been working hard on his backhand. Since his arrival at the Academy, David said that Senior Head Coach Derek Porter helped him identify this as an area for immediate improvement. Ever since, David and Derek have been working diligently to perfect the stroke. David said, "Coach Derek pushes me every day to work hard on court, to always be looking to improve, and to never be satisfied."
In terms of leadership, David said that Coach Derek also regularly preaches this component of excellence. David said that because of Derek's prompting, he's been more cognizant of his leadership role as an elder student at the Academy and for younger players. One way David practices leadership is to try and always give 100 percent of himself on court and he encourages others to do the same. "In our group practice environment, it's always important to try your hardest because everyone feeds off each other's effort and energy," David said.
From Coach Derek's perspective, here's what he had to say about his leading student, "David and I gelled immediately as we share a similar work ethic and passion for tennis. From late evening practice sessions to therapeutic fitness routines, to zeroing in on key areas of David's game, we've worked hard to help him improve. Yet, it's through David's personal willpower and self-discipline that results have come quickly." Derek asserted that Michigan State will be receiving a player that will leave everything he has on court. "David will be a phenomenal teammate. I can't wait to see him succeed!" said Derek.
Tennis Beginnings
David began playing tennis when he was young, but when he was 11 years old, he began specifically focusing on it. David learned the game of tennis from his father, who was also a competitive junior player. David said, "My dad was always the one who got me out to the courts and helped me fall in love with the sport."
David enrolled at Smith Stearns when he was 16, right during the height of the corona virus (COVID-19) pandemic. Unfortunately, though, he said that he brought the virus to his fellow housing students when he arrived. Thankfully, he and everyone recovered, and ever since, David has made great friends with all the players he trains with daily.
The reason David had joined the Academy was that he'd heard many good reports about it. After a week-long camp trial stay, he decided to give it a go and joined full-time. He's worked very hard ever since and has remained tenacious and focused. However, David has also participated in things not so serious and fun. For example, he said one of the best events at the Academy was Smith Stearns' first-ever Spirit Week in Fall 2021. He smiled and said, "It was a fun way to bring everyone together as a team."
With Thanks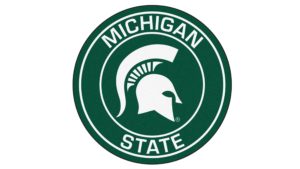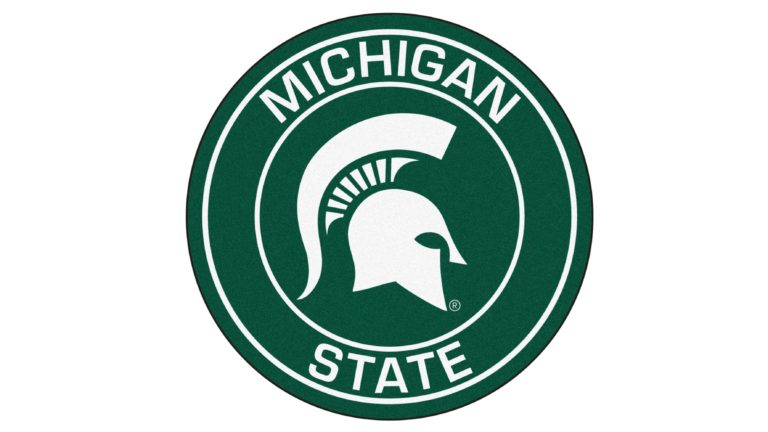 David is super grateful for all his coaches, the Smith Stearns Staff, his former house parents, Eileen and Leroy Gilchrist, and also especially for his family for fully supporting his tennis journey thus far. David said, "My family has offered constant love and support throughout the years." Moreover, David said that Coach Derek has been instrumental in helping him improve his game. "The encouragement Derek gives on a day-to-day basis has significantly contributed to my success," he said.
Fun Facts About David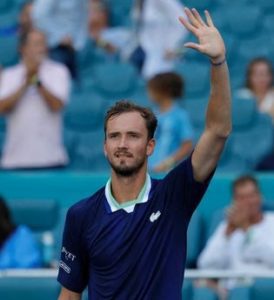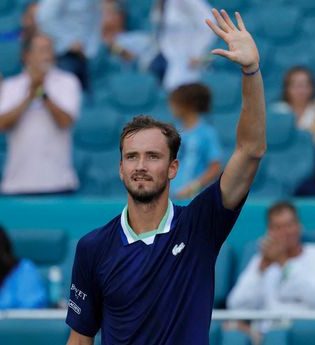 • David's favorite professional tennis player, due to his unorthodox strokes and game style, is the current No. 1 in the world, Russian player Daniil Medvedev.
• David said that if he could be any superhero, he'd be Batman.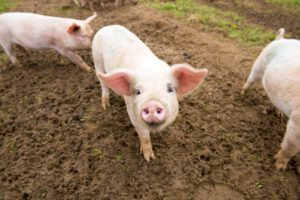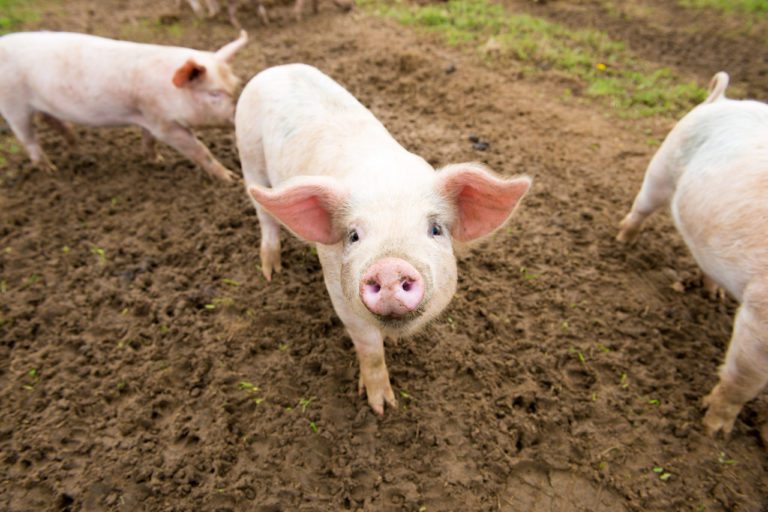 • David said that if he could be any animal, it would be a pig, but he didn't offer any more clues on why. This might be a fun fact to ask him more about in the future.
« Back to Academy News