Senior Spotlight – Aathreya Mahesh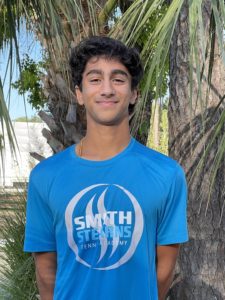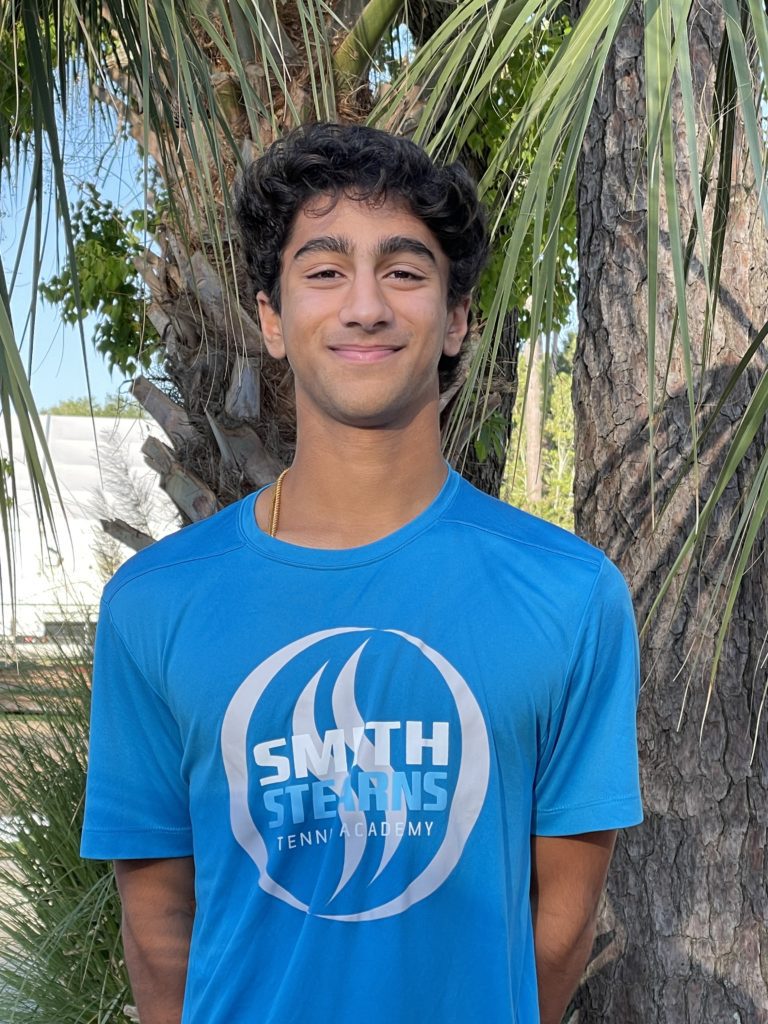 Name: Aathreya Mahesh
Age: 18
Birthday: February 15
Hometown: Charlotte, North Carolina
High School: Charlotte Latin & Laurel Springs Online
College Commitment: James Madison University
College  Mascot: Royal Duke Dog
Collegiate Conference: Sun Belt
"Aathreya has really improved his game during his senior year and I feel confident he'll continue to get better in college. He has very clean strokes and a great service motion. As he gets stronger,  it will be fun to watch him from afar," stated Smith Stearns Tennis Academy Director, B.J. Stearns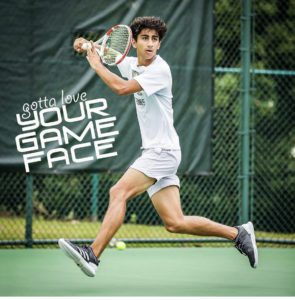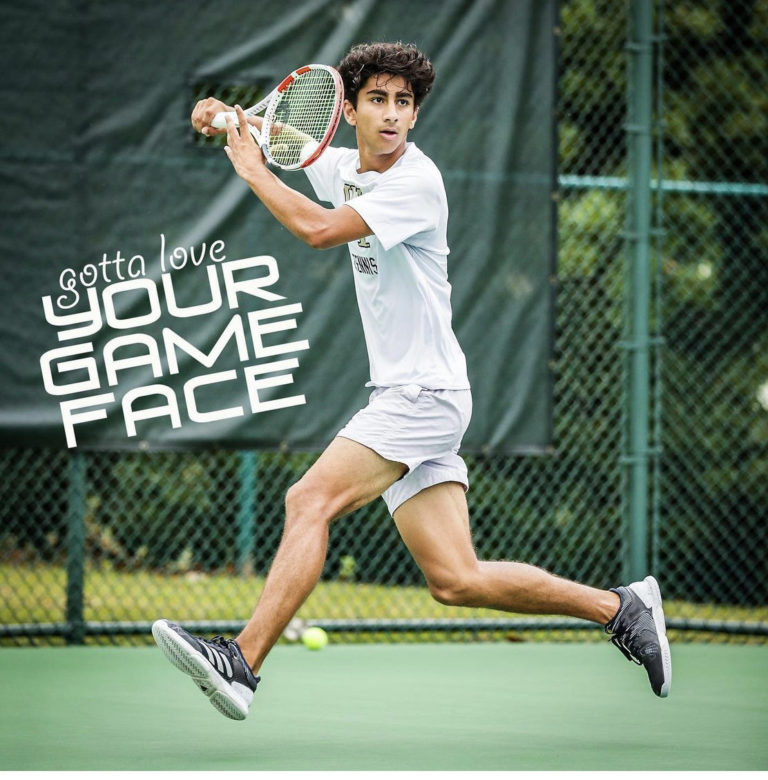 We recently interviewed Aathreya Mahesh, also known as "Traya," who is a 2022 graduating senior and who's committed to play for the James Madison University Royal Duke Dogs men's tennis squad this coming fall. Aathreya is a successful student-athlete and we're eager to give more insight into his tennis career and personal background.
Tennis Beginnings
Aathreya grew up in Charlotte, NC and he comes from a family that doesn't play tennis yet nonetheless are tennis enthusiasts. When he was five years old, his mother enrolled him at Trimp Tennis Summer Camp, where he instantly fell in love with the sport. His coaches said that he had particularly good hand-eye coordination and was a quick learner.
Senior Year at Smith Stearns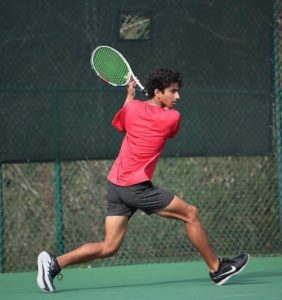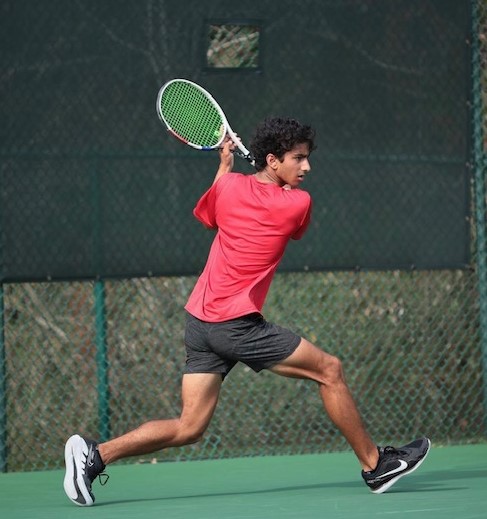 In 2021 at age 17, Aathreya enrolled at Smith Stearns Tennis Academy as a senior in high school. He joined because he wanted to have more on-court time and the opportunity to train with better, stronger players. Aathreya said that back home in Charlotte, he was only able to train three or four days a week for a few hours a day. Therefore, he thought that increasing his on-court time at Smith Stearns would benefit his game and allow him to play at the college level. In addition, Aathreya had several friends from Charlotte at the Academy who spoke highly of it. Thus, he decided to join with his parents fully embracing his decision.
Since being at Smith Stearns, there are several things Aathreya likes about it. First, he loves the location on beautiful Hilton Head Island. Second, he loves the players, coaches, and staff who he's found to be very welcoming and friendly. Third, Aathreya's felt amazingly comfortable, especially with the help of familiar faces from home. Thus, based on his experience, Aathreya hopes that other younger students would also enjoy their time at the Academy – and he'd advise them to play hard and have fun.
Problem Solving as a Key to Success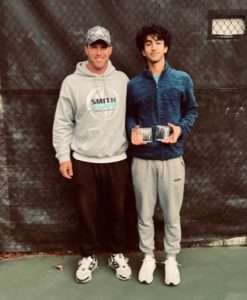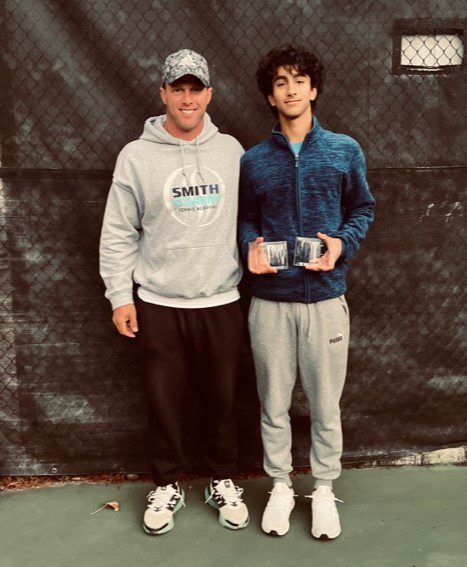 Aathreya stated that the most important tennis skills he's gained while at the Academy include problem solving and mental toughness. He credits his improvement in these areas to Senior Head Coach Derek Porter, with whom he's worked closely since 2021.  Aathreya said, "Coach Derek has taught me many lessons, especially how to solve situations on court when things aren't going my way. In addition, I really enjoy listening to Coach Derek's stories from college. They're inspiring and full of wisdom."
Interestingly, in terms of life skills learned while at the Academy, Aathreya said that the most significant one has also been problem solving. He feels he's come a long way in this area yet acknowledges he's still growing. Coach Derek helped Aathreya realize that solutions are always available and that all he needs to do is focus on the solution instead of any problem. Aathreya feels more confident than ever to better handle any problem situation, whether on court or in life.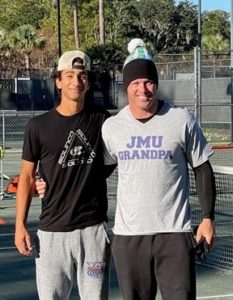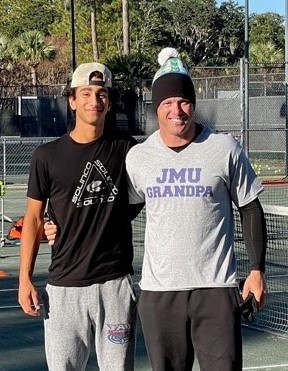 Coach Derek remarked, "I often get asked the question of, 'Is it too late?' Traya is the perfect answer to my question, coming to the program his senior year, wanting to improve his game and sign to a college of his choice. He's a phenomenal athlete. When he arrived, we quickly got to work, continually improving his game month-to-month. Within a short period of time, he was recruited to JMU. Their head coach immediately recognized a rapidly improving, large forehand athlete who'll play a key role and be a future leader. I'm so excited to cheer for the Duke Dogs and Traya's future success."
"I've gained a lot of confidence and have seen huge improvements to my game since working with Coach Derek," Said Aathreya. "I owe much success to his training and guidance. Since I arrived, he's always believed in me and my abilities. Plus, he's always spoken words of encouragement to me."
Tennis Magic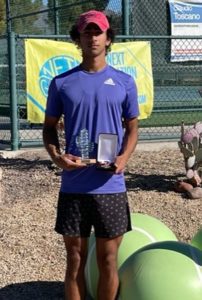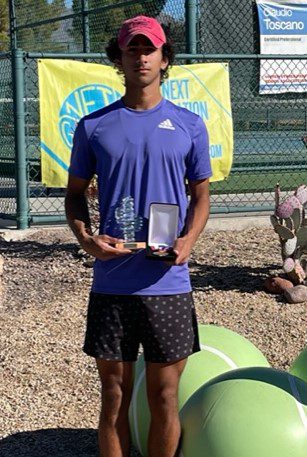 Aathreya joined the academy with 10.8 UTR/#280 national ranking and within six months he's achieved an 11.2 UTR and a top 50 national ranking. Currently, Aathreya is a 4-Star Recruit on TennisRecruiting.net and his current USTA standings as of April 6, 2022, are:
Boys 18 National Standings List (combined)
#52 National
#7 Southern Section
# 3 North Carolina
Other highlights of Aathreya's tennis career while at Smith Stearns include:
2022 National L1 Spring Team Championships B18, 5-3 overall
2022 LTP Daniel Island Tennis Center Junior Championship L5 Open B18 Doubles Finalists (with David Saye)
2022 National L2 Scottsdale B18 3rd Place
2021 Florida vs Southern Team Challenge B18, 8-1 Overall
2021 Delray Beach L2 Columbus Day Open Quarterfinalist
2021 Van Der Meer L5 Open B18 Singles Champion and B18 Doubles 3rd Place (with Drew Rukavina)
Royal Duke Dogs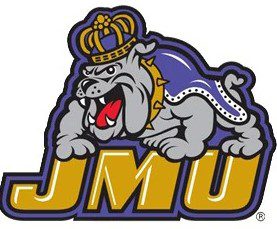 Aathreya committed to James Madison University (JMU) because in his words, "they showed a lot of interest in me and took the time to get to know my game." Aathreya developed a rapport with Assistant JMU Coach, Jason Sinkoff, and made an official visit to the campus in November 2021. He really liked the university, which is nestled in the beautiful Shenandoah Valley of Harrisonburg, Virginia, and he bonded instantly with the men's tennis team and coaches. Aathreya stated, "They were all very friendly, professional and welcoming. I felt the school would be the right fit for my academic and collegiate aspirations."
Gratitude for Family and Coaches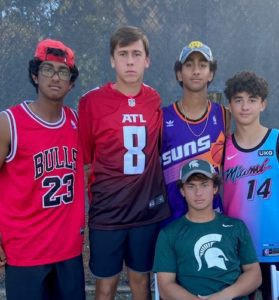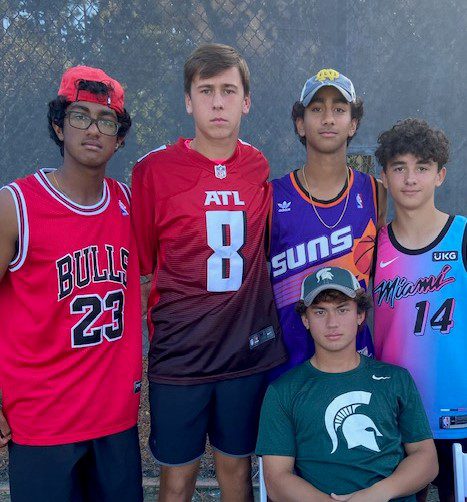 Aathreya has much gratitude for his parents, sister, and coaches at Smith Stearns. He's thankful for the close-knit family atmosphere at the Academy, stating, "I've thoroughly enjoyed my time here with my fellow players, the coaches and staff."  In addition, he's thankful for his prior coaches from Charlotte and close friends and family who've supported and encouraged him throughout the years.
In addition, Aathreya stated, "I would like to particularly thank Coach Derek. He's a great coach and a wonderful person to have on my side. He's selfless and always there for his players." Aathreya noted that Coach Derek spent numerous hours speaking to college coaches about him, explaining his tennis game and strengths. "I can't thank Derek enough for all the support, encouragement and love he's shown me. He's helped me realize my college dream. I hope to make him proud in my tennis journey at JMU."
A Barrel of Monkeys
The following are a few additional "fun" questions we asked Aathreya to answer. His responses may provide more clues about Aathreya as a person and also his tennis game.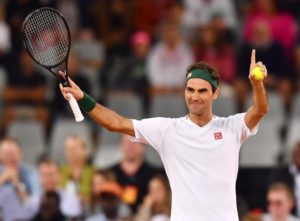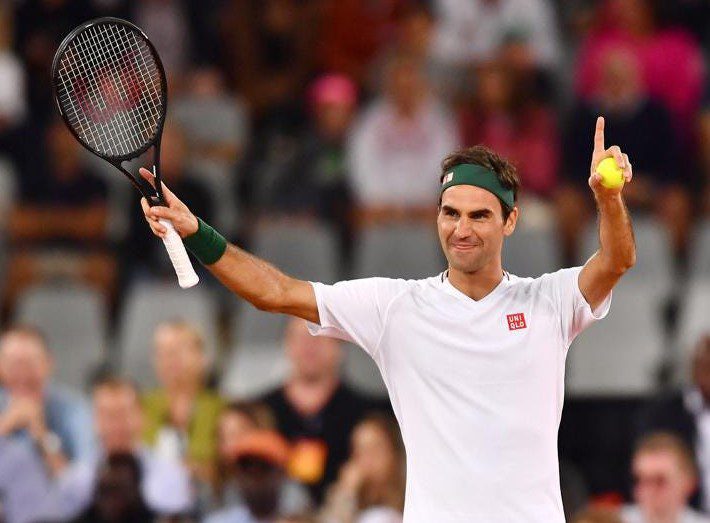 Q: Who's your favorite professional tennis player and why?
A: "Roger Federer is my favorite pro player. He hits every shot on the court so effortlessly. It's so much fun to watch him play. My family and I are huge fans."
Q: If you could be any superhero, who would you be?
A: "Batman – of course!"
Q: If you could be any Disney character, who would you be and why?
A: "I would be Aladdin because I look like him." (haha)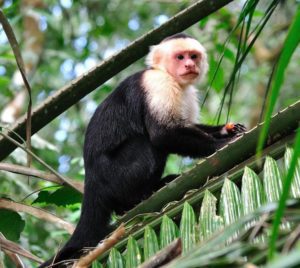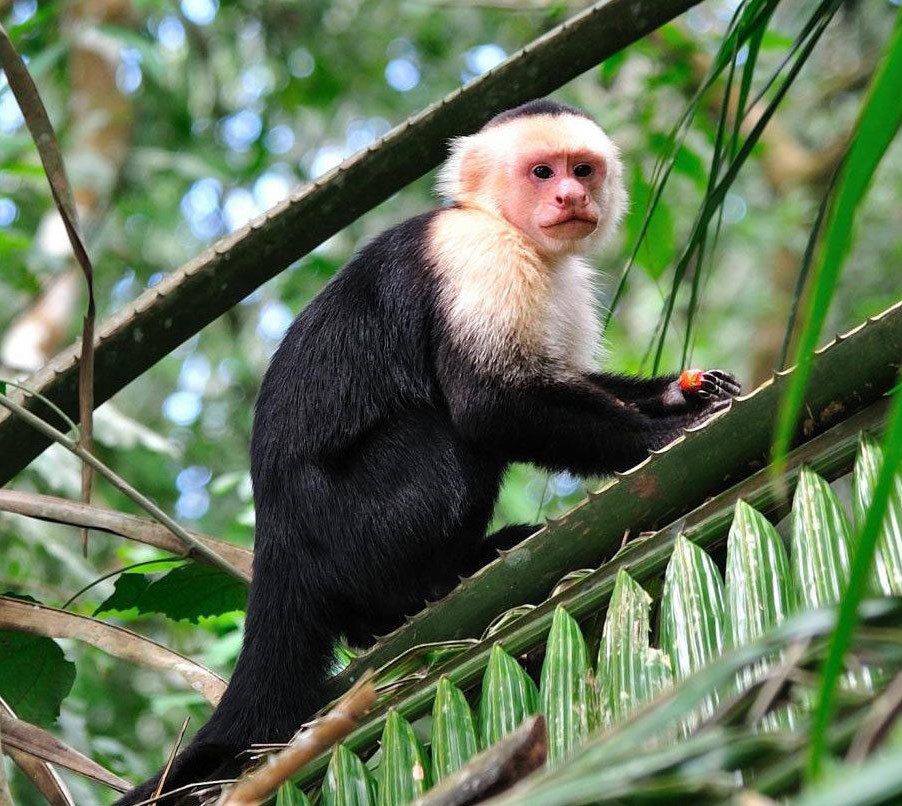 Q: If you could be any animal, what would you be and why?
A: "I would be a monkey because they're independent, smart, and clever. I always wanted a pet monkey!"
Q: Who is someone you admire in your life and why?
A: "I really admire my uncle. He's a professional body builder and his dedication and perseverance are very inspiring."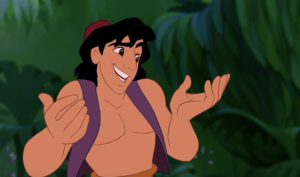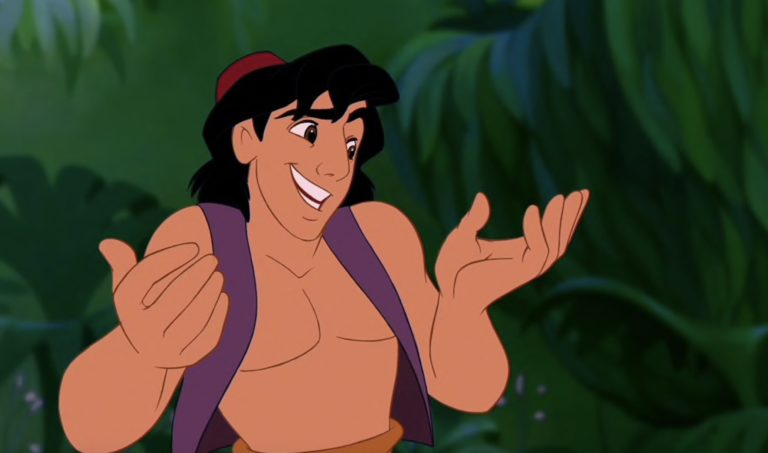 To sum up his responses, maybe it can be said that Aathreya's tennis game is both fluid yet well-crafted; it's one part magic and another part brawn. Aathreya can be a serious and focused individual, yet he's also full of playful wit and charm. Smith Stearns Tennis Academy wishes him all the best for a bright future!
« Back to Academy News