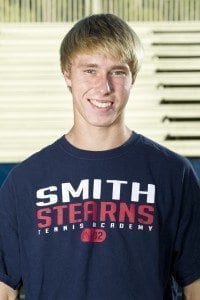 Andrew Schafer had one of the best tournaments of his career this past week when he finished in 6th place at the USTA National Spring Championships in the boys 18 and under division.  The tournament was held in Mobile, Alabama from March 11-17, 2012.


Schafer advanced to the round of 16 before losing to #1 seeded Hiltzik. In the backdraw he won four straight matches beating the #9, #12, and #13 seeds.


Congrats to Andrew for a great tournament!
« Back to Academy News