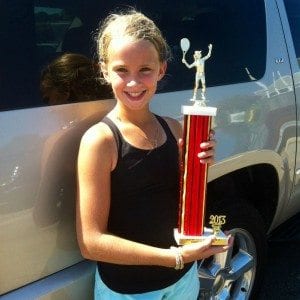 Smith Stearns students participated in the 31st Annual Raleigh Racquet Club Junior Championships held in Raleigh from September 7-8 as well as the Bullfrog Designated held in Little Rock and Memphis from September 6-9.


At the RRC Championships Sara McClure made it all the way to the finals of the girls 12's singles championship before barely losing her final match in a third set tiebreaker. Ariel Shulman also had a great tournament and made the finals of the girls 18's singles where she lost to the #1 seed. In the girls 14's division, Emmaline Smith dominated the #1 seed 6-2,6-1 to earn 3rd place.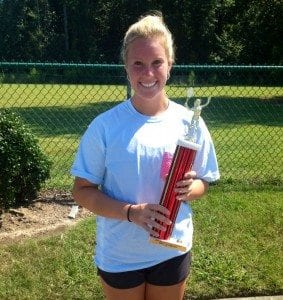 At the Bullfrog Designated in Memphis, Cameron Kriscunas led the way by making the quarterfinals of singles in the girls 16's and then
winning all her backdraw matches to reach the finals where the last match was not played.



At the boy's 14 and under Bullfrog Designated in Little Rock, Jack Kelly had great success in doubles earning 4th place with his partner Earl Navarro.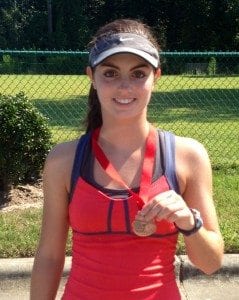 Congrats to all of our students for their success this weekend!








« Back to Academy News