Joining other alumni who have qualified for the post-season in college tennis with their respective teams, four  former students of the Smith Stearns Tennis Academy in Hilton Head, South Carolina were selected to the Division I singles and doubles championships Wednesday evening. Three of the four participants received seedings in their championship garnering them All-American honors. The NCAA Division I singles and doubles championships will take place May 24-29 at the University of Georgia's Dan Magill Tennis Complex in Athens, Georgia.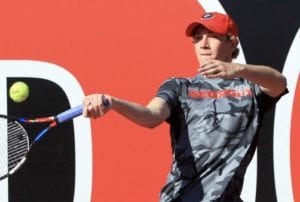 Robert Loeb Snags Top Spot in Collegiate Doubles Rankings
In only his freshman year at the University of Georgia, Robert Loeb and his partner Jan Zielinski have reached the top of the Intercollegiate Tennis Association's doubles rankings. The tandem's climb up the rankings is well timed as their ranking helped them secure the SEC's automatic bid for doubles and the spot as the championship's top seed. Going 15-8 at #1 doubles for the SEC champion Bulldogs, Loeb and partner registered seven wins over doubles teams ranked in the top 10 nationally. As the tournament's top seed Loeb has secured All-American honors and joined the likes of past Bulldog greats to grab #1 ranking in doubles, such as John Isner.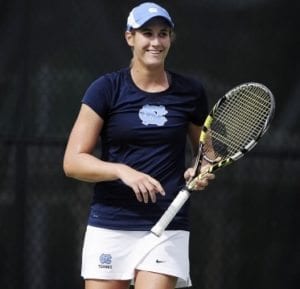 Hayley Carter Repeats As ACC Player of the Year
As her storied career at the University of North Carolina-Chapel Hill winds down, Hayley Carter continues her tradition of success. The senior eclipsed the ACC career win mark reaching 163 victories against conference opponents. Playing successfully at the top singles and doubles position for the ACC Champion Tar Heels, Hayley  will have a shot at college tennis's coveted triple crown–winning the team, singles, and doubles championships. The Tar Heels are seeded #2 overall while Hayley is seeded #4 in doubles and #2 in singles. With the seedings in the individual tournaments, Carter has secured All-American honors for the fourth consecutive year.



Harrison O'Keefe Qualifies for NCAA Doubles Championships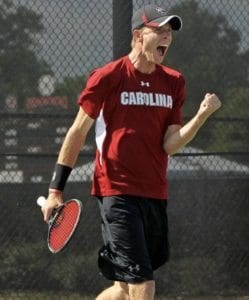 In his junior season at the University of South Carolina, Harrison O'Keefe and his partner Yancy Dennis secured an at-large bid into the field of 32 doubles team. O'Keefe, who finished playing the top spot in singles and doubles for the Gamecocks, also secured a spot as an alternate into the singles championships. As the team captain in his junior year Harrison garnered All-SEC honors and helped lead the Gamecocks to their first NCAA tournament appearance since 2014.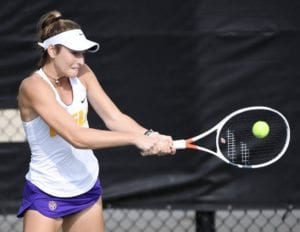 Freshman Jade Lewis Qualifies for NCAA Singles Championships
In just her first semester at LSU Jade Lewis has already left her mark on the program playing predominantly at the top singles spot for the Tigers. Climbing into the top 10 nationally in singles, Lewis secured an at-large berth as well as one of the championships 9-16 seeds–qualifying her for All-American status.
« Back to Academy News