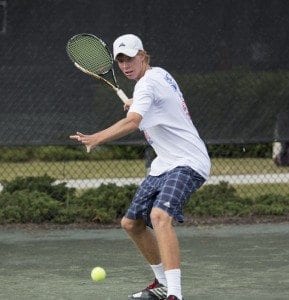 The first month of the new year has already been a busy one with students traveling all around to play in various tournaments. Just this past weekend, the academy saw five students win titles at the USTA Regional Segments in Mobile and Norcross. It was a great way to get out on the competitive court and start the new year with a bang!

Harrison O'Keefe won the boy's 18 and under division in Mobile and was a finalist in the doubles event.

Scott Sculley won the boy's 12's in Mobile and placed 3rd in doubles.

Kennedy Shaffer won the girls 16's title in Norcross and was also a finalist in the doubles event.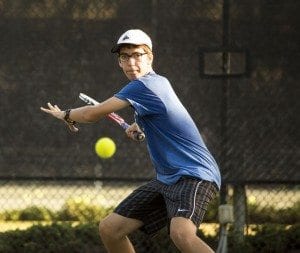 Ali DeSpain was a finalist in singles in the girl's 12's in Norcross and won the doubles title.

Sean Sculley won the doubles in Mobile in the boys 14 and under division.

Other USTA Regional Segment Results
Jackie Carr – 4th Place G18 Singles – Mobile
Juan Sheppard – 4th Place B18 Singles – Mobile
Katelyn Jackson – Consolation Winner G18 Singles – Mobile
Elle Christensen – 3rd Place G12 Singles – Mobile


Check out more results below from other January tournaments our students played.
Bullfrog Designated – January 18-21 – Knoxville, Tennessee
Ali DeSpain – Champion G12 Singles
Papa Johns Championships – SL3 – January 12-13 – Augusta, Georgia
Sydnee Wheeler – Champion G16 Singles

SC State Junior Open – SL4 – January 18-21 – Rock Hill, South Carolina
Mary Hampton McNeal – Champion G16 Singles
Liz Williams – Consolation Winner G16 Singles
Jack Kelly/Alexander Kennedy –Finalist B14 Doubles
Ariel Shulman/Liz Williams – Finalist G16 Doubles


Richland County Junior Championships – SCL3 –January 25-27 – Columbia, South Carolina
Alexander Vanezis – Champion B16 Singles
Ariel Shulman – Champion – G16 Singles
Lily Everett – Finalist G14 Singles
Austin Peterson – Finalist B18 Singles
Margaret Anne Smith – Finalist G18 Singles
Jiri Honajzer/Austin Peterson – Champion B18 Doubles

« Back to Academy News