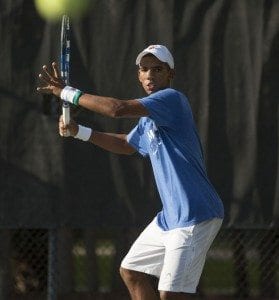 Carsten Fisher made it to the finals of the boys 16 and under doubles championship at the prestigious Eddie Herr International Tournament held November 23 through December 2 in Bradenton, Florida.

Partnering with Alexander Knight of the United States, the duo beat the 2nd seeded team from Canada and the Netherlands before falling to the 5th seed from Korea in the final match.

This was a fantastic result for Carsten on a big international stage! We congratulate him for an amazing tournament!

« Back to Academy News