What an awesome school year this has been! Our students have posted excellent results winning titles at ITF, National, Sectional, and State tournaments.
We have been very fortunate to have a great group of students who work hard every day, pushing each other, making the academy a great place to be.
A special thanks goes to our coaching staff who dedicate themselves every day to helping each student become a better player and person. Their influence is seen in every student's success story.
Summer camp is quickly approaching and will be here before we know it (May 27
th
). But before we start the summer let's take a look at a few of our success stories from the past year.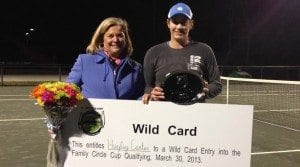 Hayley Carter
has once again continued to impress by having another successful year. She won a bronze ball in doubles at the USTA Nationals in the girls 18's. Hayley then won the South Carolina ITF in October and was a doubles finalist at a $25,000 pro circuit event that same month. In December she became the recipient of the Wilter McKinney Award for USTA South Carolina. In February,  Hayley won a wildcard to compete at the WTA Family Circle Cup and most recently made the quarterfinals of a $50,000 pro circuit event in Raleigh. Hayley is looking to capture her 15
th
state title at the upcoming Palmetto Championships.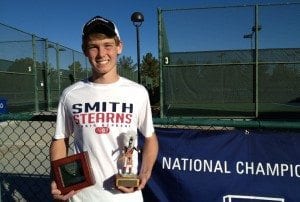 Hampton Drake
has had a fantastic year winning a total of three of the prestigious USTA balls. Last summer, he won a silver ball in doubles at the boys 16's National Clay Courts. Hampton then won his first Bullfrog Designated in the boys 18's. In December, Hampton was a Finalist in singles and placed 3
rd
in doubles at the USTA Winter Nationals earning another silver and bronze ball. He was also presented with the South Carolina Player of the Year Award. Hampton's success earned him a career high ranking of #4 in the nation in the boys 16'.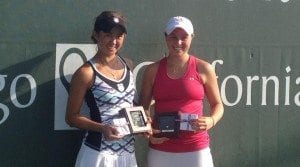 Gould wins gold was the saying for a second year in a row when
Mariana Gould
captured her 2
nd
gold ball winning the doubles title at the girls 16's Nationals in San Diego. After a foot surgery that has kept her out of competition recently she is looking to forward to getting back out there and winning more titles! Mariana most recently made an early commitment to play at the University of Georgia in the fall of 2014.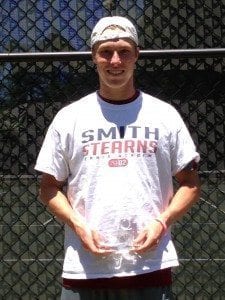 One of our hardest workers at the academy,
Andrew Schafer
has always had great success and this year is no different. This past month he qualified for his first pro circuit event beating the #1 seed in qualifying Spencer Papa before falling to former French Open Junior Champion, Bjorn Fratangelo in the main draw. Last weekend he won the boys 18's National Open in Norcross.
Katelyn Jackson
has continued to be a success story since the day she came to Smith Stearns. At that time she was rated #121 on tennis recruiting and after a year and a half she is rated a career high #44 and is on the way up! Last fall, she won the Fall Southern Closed in the girls 18's. In March she was a finalist at the Columbus Bullfrog Designated and in April placed 3
rd
at the Spring Southern Closed. Katelyn is currently ranked #4 in the Southern Section in the girls 18's.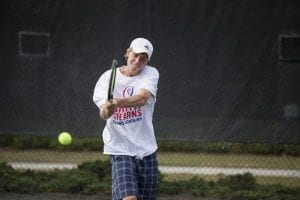 Harrison O'Keefe
has risen up the ranks this past year becoming the #1 player in the USTA Mid-Atlantic Section winning their fall and winter sectional championship. He also made the quarterfinals of two ITF's and won the boys 18's USTA Regional in January. Most recently Harrison moved up to a career high of #25 in the junior class on tennis recruiting and made an early college commitment to play at the University of South Carolina.
Now onto our amazing Senior Class…

We have always prided ourselves in our college placement program and the success we have had. This year is no exception as we have placed our seniors at the following schools:

Colby Burke – Bucknell University
Hayley Carter – University of North Carolina
Kelly Dodd – Villanova University
Tiffany Dorau – undecided
Charlie Drake – Stevens Institute of Technology
Christian Harris – Clemson University
Jimmy Lange – George Mason University
Barbara Rodriguez – Boston University
Andrew Schafer – University of South Carolina
Juan Sheppard – Furman University
Margaret Anne Smith – Carnegie Mellon University
Perry Williams – Otterbein University
Beyond these six students who were highlighted above and the rest of our senior class, we have had over 50 other students who have their own similar success stories. We are so proud of everyone at the academy and look forward to continued success this summer and in the future.
This is the end of a great school year but the beginning of something greater.
« Back to Academy News