The Year in Review
As the ball dropped and 2017 came to a close its worth reminiscing on the 2017 Smith Stearns students produced. The year saw them take home four Gold Balls, eight Silver Balls, and two Bronze Balls at 2017 Super Nationals. This success was only furthered by performances at the sectional, international, and collegiate level.
All said, in 2017 Smith Stearns students brought home 103 championship trophies with five ITF titles, fifteen national titles and 83 sectional titles.
Here are some highlights…
Smith Stearns 2017 Super National Rundown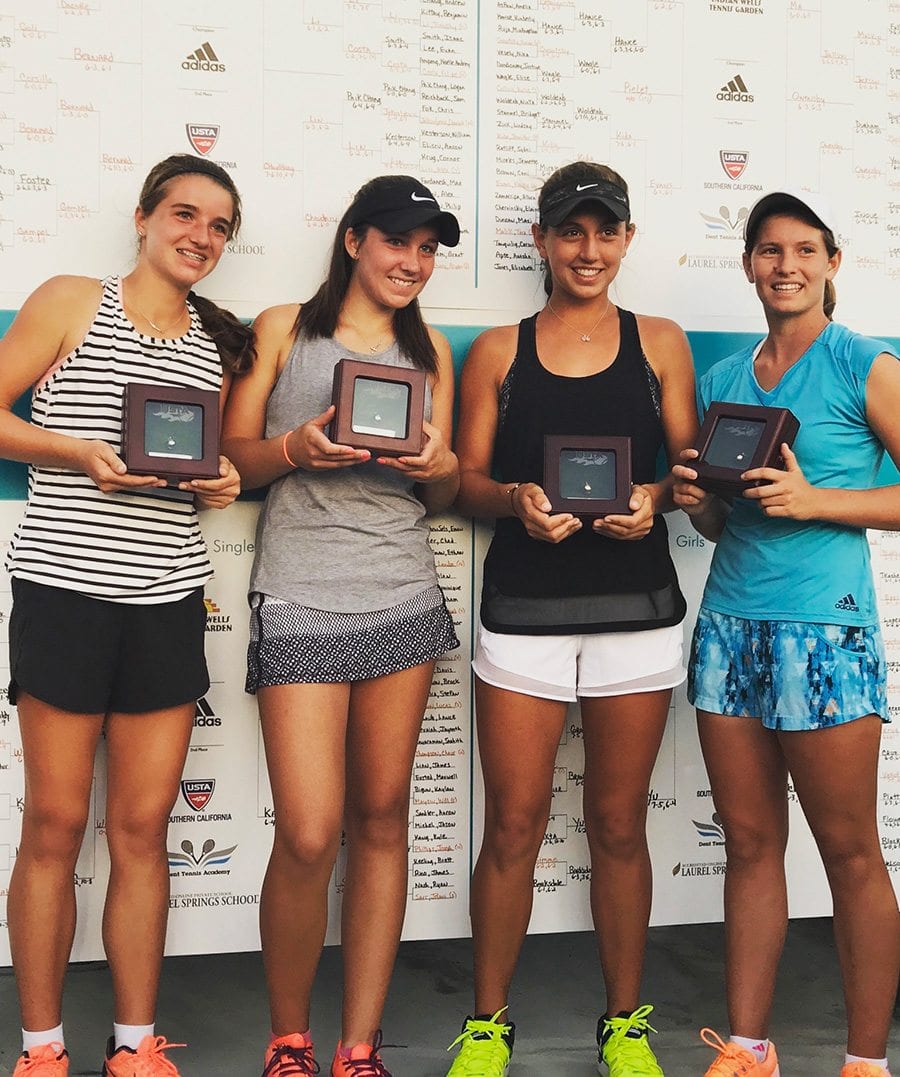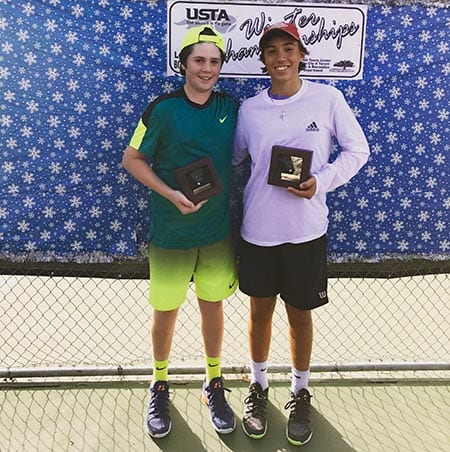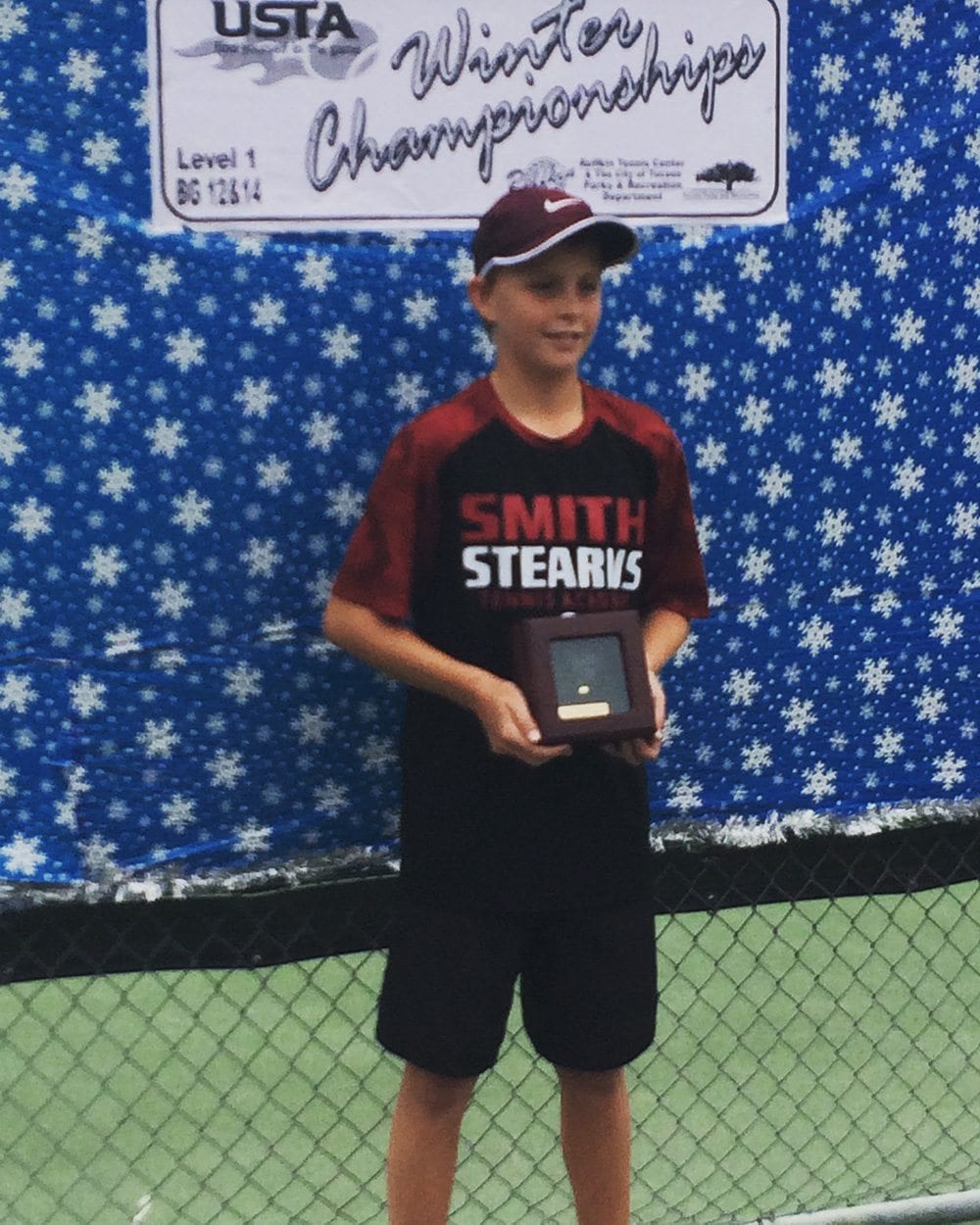 Super National Gold Balls (4)
Jack Armistead—Boys 12u Singles 2017 Winter Nationals
JJ Tracy—Boys 14u Doubles 2017 Winter Nationals
Briana Crowley—Girls 16u Doubles 2017 Winter Nationals
Kylie Collins—Girls 14u Doubles 2017 Easter Bowl

Super National Silver Balls (8)
Kylie Collins—Girls 14u Doubles 2017 Winter Nationals
Avery Durham—Girls 14u Doubles 2017 Easter Bowl
Kylie Collins—Girls 16u Doubles 2017 Clay Courts
Grant Durham—Boys 14u Doubles 2017 Clay Courts
Phillip Jordan—Boys 16u Doubles 2017 Clay Courts
Andres Martin—Boys 16u National Doubles Championships
Phillip Jordan—Boys 16u National Doubles Championships
Winslow Huth—Girls 16u Doubles National Indoors

Super National Bronze Balls (2)
Jack Armistead—Boys 14u Doubles Clay Courts
Scott Sculley—Boys 16u National Doubles Championship
Smith Stearns Alumni Dominate Top Spot in Division 1 Rankings
Longtime Smith Stearns students Hayley Carter, a senior UNC Tar Heel, and Robert Loeb, a freshman Bulldog at Georgia were both ranked #1 in Division I tennis during the 2017 season.
Loeb and his partner Jan Zielenski assumed the top spot in collegiate doubles during the spring and entered the NCAA Doubles Championships as the #1 seed. During the championships Loeb and his partner advanced to the finals before dropping a match tiebreaker. Loeb's freshman year also saw him named an All-American and first team All-SEC.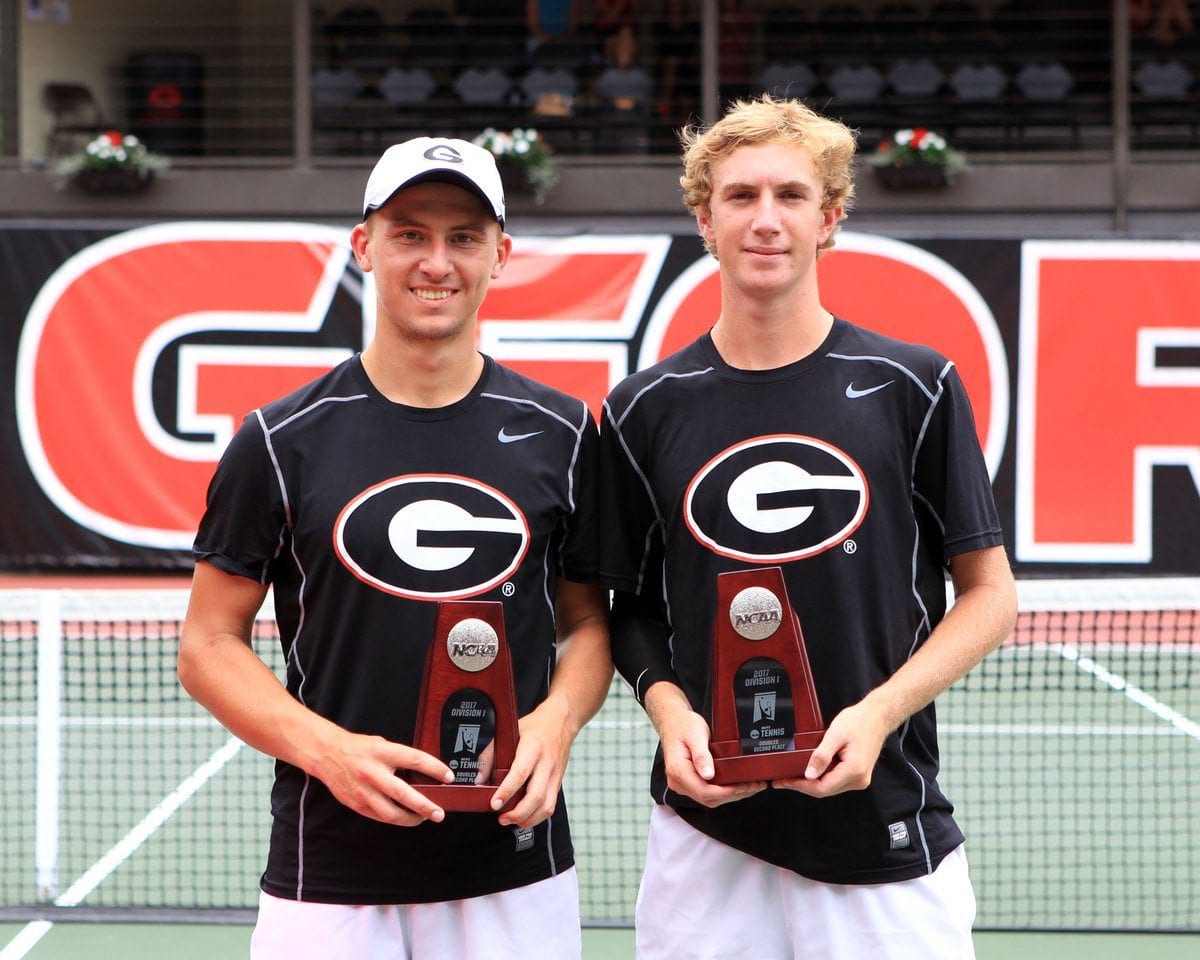 Hayley Carter brought a close to her illustrious career at the University of North Carolina by assuming the top spot in the doubles rankings for much of the spring. This would be just one of many accomplishments, as Carter set the record for all-time singles victories in ACC Women's Tennis play with most of those wins coming at the #1 singles position. She would help lead her team to yet another ACC Conference Championship and be named ACC Player of the Year while also garnering her seventh All American honor.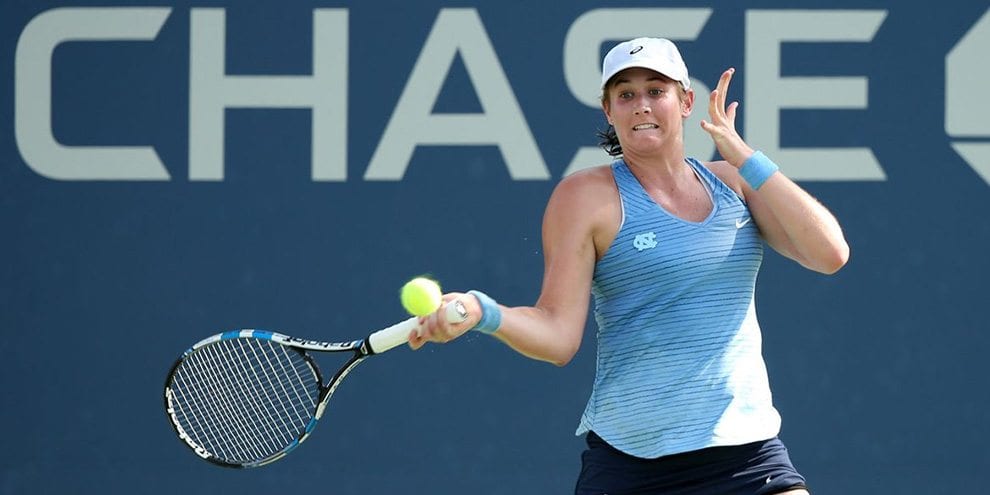 Smith Stearns alumni in final 2017 ITA Division I Rankings
Smith Stearns alumni in final 2017 ITA Division I Rankings
Hayley Carter (UNC) —#3 Singles
Jade Lewis (LSU) —#17 Singles
Harrison O'Keefe (So. Carolina) —#70 Singles
Robert Loeb (Georgia)— #3 Doubles
Hayley Carter (UNC) —#5 Doubles
Harrison O'Keefe (So. Carolina) —#16 Doubles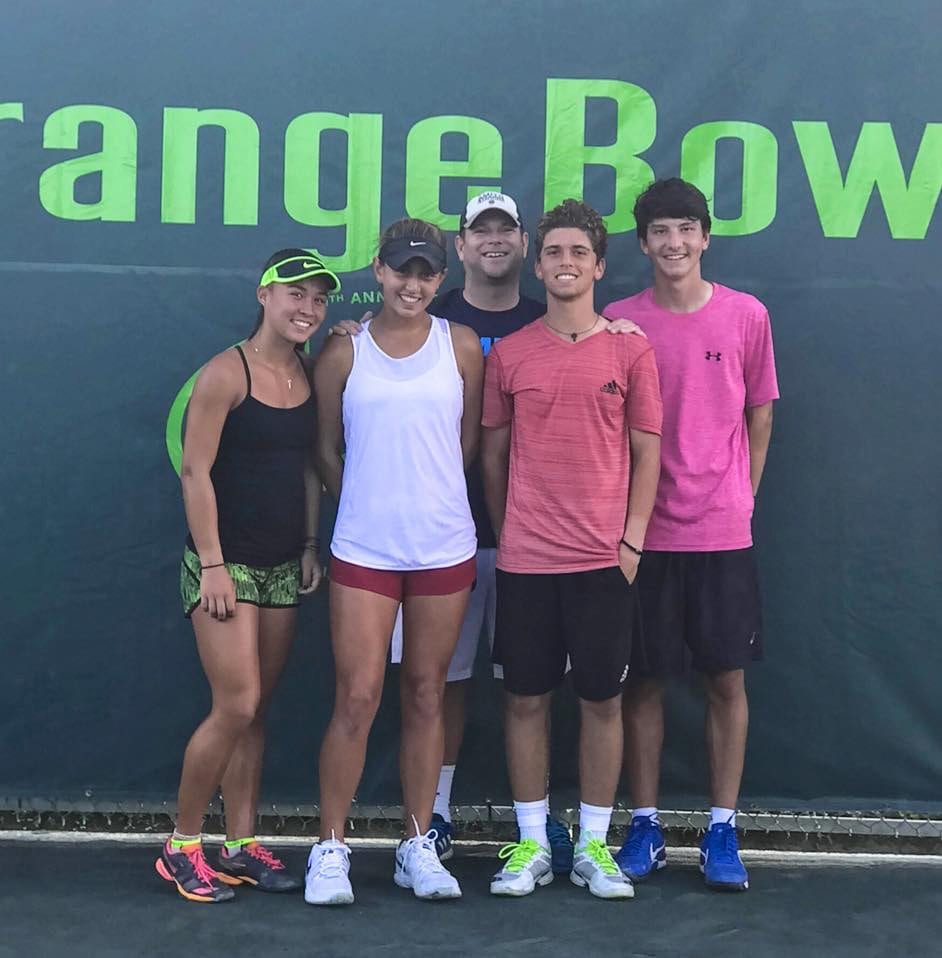 Double Trouble at 2017 Orange Bowl
The 56th Orange Bowl, considered by many to be the top 16 and under tournament in the world, saw eleven Smith Stearns students in the tournament including the doubles finals of both the girls and boys draw. Kylie Collins and her partner were able to take home the Girls 16u Championship with a straight set victory in the final. In the Boy's 16u doubles finals, Scott Sculley and Georgi Mavrodiev dropped a close match by losing in a match tiebreaker in the final.
College Commitments Continue to Impress
2017 saw Smith Stearns students from both the Class of 2017 and 2018 sign with not only some of the best tennis schools in the county, but some of the best academic schools as well.
Class of 2017 Signing

Sean Sculley—Duke University
Harrison Brown—University of Michigan
Paul Hendrix—US Air Force Academy Catie
Meighan—Lehigh University
Gabriel Couto—Lander University
Carson Byington—Johnson University
Izzi Davis – University of Virginia
Dor Gutterman – Yeshiva University
Class of 2018 Early Signing

Robert Maciag—Duke University
Meg Kowalski—University of Georgia
Jack Kelly—William & Mary
Lindsay Zimmerman—Georgetown
Nils Skattum—Pomona College
Eli Dykema—Coker College
Cameron Pankau—St. Lawrence
Nicole Sister—Seattle University
Marcus Ferreira—Vanderbilt
Divya Sharma—Washington University
Smith Stearns Boys Score Trifecta at 2018 Winter Nationals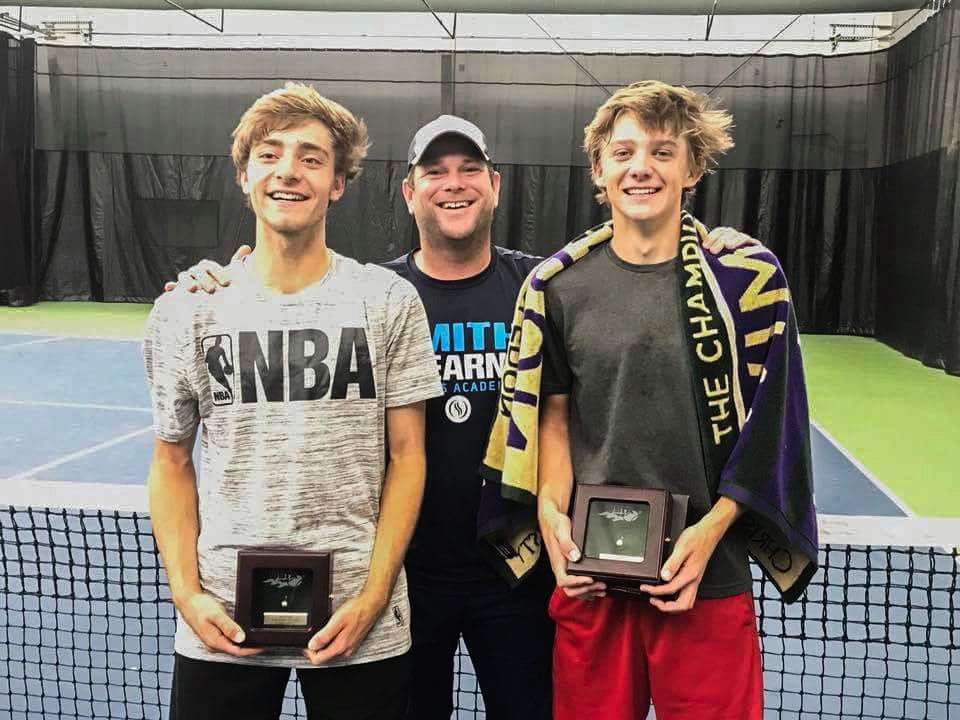 While technically these young men did not get their awards until after the ball dropped, the Boy's 16u and 18u Winter Nationals did get started in 2017. Leaving Arizona and moving to the new USTA National Campus outside Orlando, Smith Stearns students found success on the singles and doubles court. Juniors Philip Jordan and Andres Martin backed up strong singles showings in the Boy's 18u by taking home the Gold Ball in the Boy's 18u doubles. The pair actually fended off a match point in the first round of the tournament before taking the finals in a gutsy three set win. Scott Sculley and partner made it all the way to the Boy's 16u doubles final where they dropped a heartbreaker 7-6(5) in the third to take home the Silver Ball. Sophomore JJ Tracy would round out the trifecta by taking home the Bronze Ball in the Boy's 16u singles winning the third place match in convincing fashion.
Success On ITF Junior and ITF Pro Circuit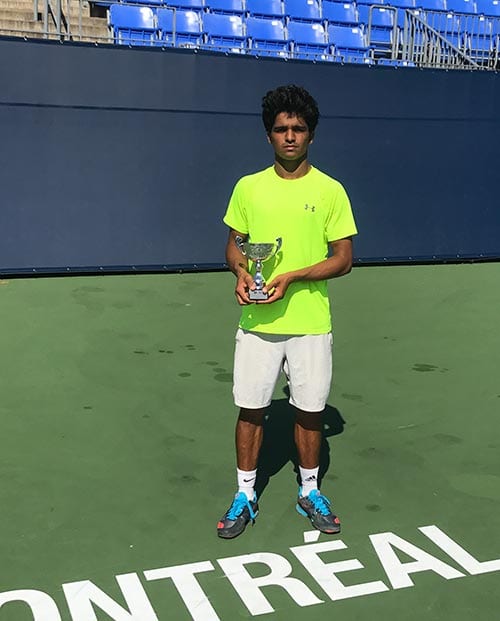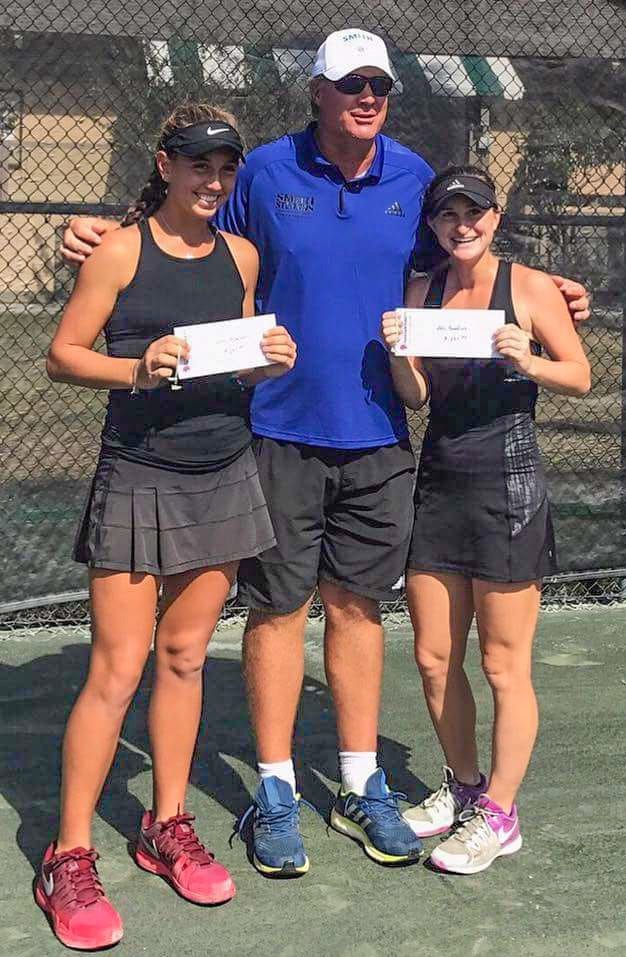 Smith Stearns student success wasn't limited to USTA junior play or college tennis in 2017. Future Georgia Bulldog, Meg Kowalski, teamed up with freshman Kylie Collins to advance to the finals of the doubles at the ITF Pro Circuit $15k event hosted on Hilton Head Island—not bad for their first professional level event. Play on the ITF Junior Circuit was highlight by Vikash Singh's run to the finals of the Grade 2 event in Montreal helping place him at 135 in the ITF Junior Rankings heading into 2018.
« Back to Academy News