About Smith Stearns
College Alumni Roundup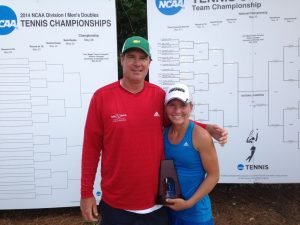 Last year was a historic year for five former Smith Stearns students who competed in the National Championship Match in Athens, Georgia. Kaitlin Ray and Catherine Harrison were on the UCLA Bruins Championship team that defeated Hayley Carter, Caroline Price, and Whitney Kay of the UNC Tar Heel's in a hard fought 4-3 win to earn the NCAA title.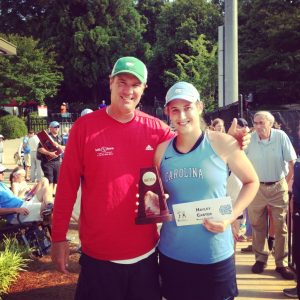 It was a special moment for Smith Stearns to have so many former students compete in the championship match. Academy Director, BJ Stearns was on hand to watch the match and cheer on his former students! Luckily none of them had to play against each other in singles!
The 2015 college tennis season has just started and we are looking forward to watching our students have great success at all of their different schools. Let's take a moment to highlight some of our  students competing this year.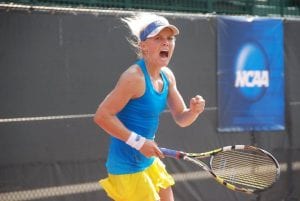 Kaitlin Ray  – UCLA
Kaitlin Ray or "KRay" as we all call her, is now the senior captain at UCLA. She went 7-3 in fall play and is currently ranked #79 in the country. She also makes every academic honor roll and has become an overall standout student-athlete. KRay looks to help her team defend last years NCAA title and end her college tennis career with another championship!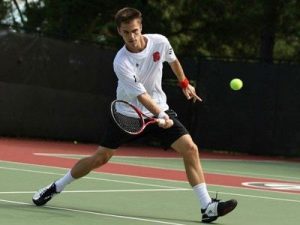 Austin Powell – NC State
Austin is currently a senior at NC State where he has been an All-ACC and All-Academic ACC selection. He is playing #1 singles and #2 doubles for the Wolf Pack and looks to help them achieve their best season yet! Austin was on hand in December at the academy and gave an inspirational speech to our current students about his time at the academy and playing college tennis.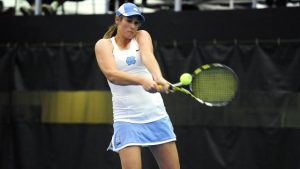 Hayley Carter – UNC
Hayley had an outstanding freshman season were she finished the year ranked #3 in the nation in singles, doubles, and as a team! UNC also made the NCAA team finals and this year her goal is to go one match further! She has been battling some injuries this fall but we hope that Hayley can have another unbelievable year!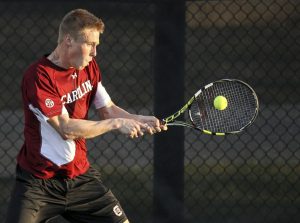 Andrew Schafer – USC
Andrew is starting his sophomore campaign ranked #83 and playing #4 singles for the 29th ranked South Carolina Gamecocks. He won the deciding match last weekend in a dual match against Stanford and is looking to do everything possible to help his team achieve things they have never done before. "Schafe" is the ultimate hard worker and team player and we know he will have tons of success this season and beyond!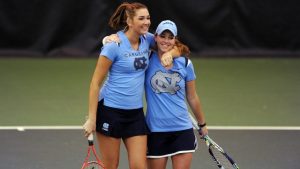 Caroline Price – UNC
Caroline had an amazing junior season and looks to beat that success in her last year. She finished the year ranked #8 in the nation in doubles with former Smith Stearns student Whitney Kay, and earned both All-American and All-ACC honors. Caroline won the USTA/ITA Regional singles title in October and is currently ranked #22 nationally in singles. Full of energy and fun both on and off the court, Caroline will be a great team leader in her final season at UNC!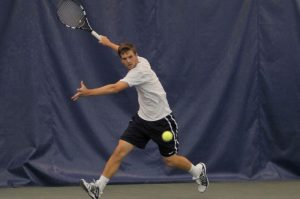 Michael Reilly – Penn State
Michael is entering his senior season at the top of the doubles lineup for the Nittany Lions and looks to lead his team to another successful season. The Nittany Lions started off with a bang as they defeated two top 20 teams this past weekend to earn a berth in the ITA National Indoor Championships next month. They are currently ranked #20 nationally. Michael is majoring in economics and looks to end his college career both athletically and academically on a high note.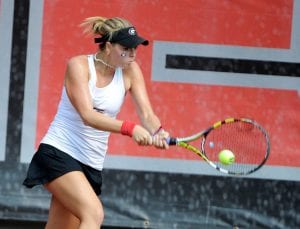 Mariana Gould – UGA
One of the top recruits in the nation, Mariana started her fall career at Georgia with an 11-4 record in singles and 12-5 record in doubles. She also advanced to the singles final at the Bulldog Classic. Mariana is excited about her first season as a bulldog and looks to help her #9 ranked team achieve great success!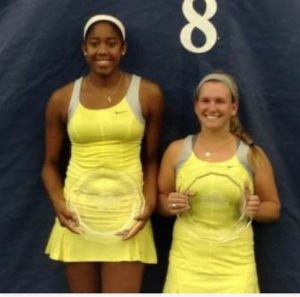 Kendall Woodard – Georgia Tech
Kendall comes off an impressive sophomore season where she racked up the accolades. She won the doubles title at the ITA National Indoor Championship and was ranked as high as #1 in the nation in doubles. She also played #1 singles for the Ramblin Wreck and earned All-ACC and All-American honors. Kendall was a recipient of our foundation scholarship for 3 years and we are so proud of how much she has accomplished!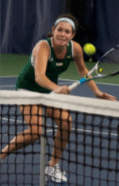 Molly O'Koniewski – Notre Dame
After being one of the longest attending students at Smith Stearns, Molly has enjoyed her collegiate career at Notre Dame and looks to end it on a high note her senior season. The Fighting Irish are currently ranked #20 and Molly is playing both singles and doubles with former Smith Stearns student and good friend Katherine White. Another great story of two of our former students on the same college team! Molly has also continued to excel in her academics and will be graduating this spring with a major in American Studies. Her brother Jack is currently a freshman at Denison and is one of the few to attend the academy longer than Molly!
Other Smith Stearns students currently competing in college include:
Harrison O'Keefe – South Carolina – freshman
Whitney Kay – UNC – junior
Catherine Harrison – UCLA – sophomore
Katharine White – Notre Dame – senior
Hampton Drake – Clemson – freshman
Christian Harris – Clemson – sophomore
Katelyn Jackson – Texas Tech – freshman
Kelly Mengel – Penn State – freshman
Alex Callot – Charlotte – senior
Jess Jones – Tennessee – freshman
Jack O'Koniewski – Denison – freshman
Samantha Russell – Wofford – freshman
Jiri Honajzer – NYU – freshman
Carsten Fisher – Dayton – freshman
Perry Williams – Otterbein – sophomore
Margaret Anne Smith – Carnegie Mellon – sophomore
Juan Sheppard – Furman – sophomore
Barbara Rodriguez – Boston University – sophomore
Jimmy Lange – George Washington – sophomore
Alecia Kauss – Indiana – senior
Patrick O'Keefe – Radford – senior
Matt Bishop – Xavier – sophomore
Katie Hoch – Eastern Carolina – junior
Morgan McNeal – St. Lawrence – junior
JD O'Brien – Winthrop – junior
Elkie Van dem Beemt  – St. Lawrence – senior
Staley Smith – Johns Hopkins – junior
Billy Bumgardner – Nevada – senior
Peter Surovic – UCONN – senior
Leyla Erkan – FSU – senior (medical)
In addition we have some former Smith Stearns students and coaches who are currently college coaches:
Ramsey Smith – former Smith Stearns coach – now the Head Men's Tennis coach at Duke
Jonathan Stokke – former student and Smith Stearns coach – now the Assistant Men's Tennis coach at Duke
Ricardo Gonzalez – former Smith Stearns coach – now the Head Men's Tennis coach at FAU
Elizabeth Begley – former student – now the Assistant Women's Tennis coach at Baylor
Patrick Fediuk – former coach – now the Assistant Men's and Women's coach at Presbyterian
Jeff Kader – former coach – Head Men's Tennis Coach at UT-San Antonio
Kurt Clemmons – former coach – Assistant Women's Tennis Coach at the University of Washington
Martin Sayer – former coach – Head Women's Tennis Coach at Radford
Billy Simpson – former student – Head Men's & Women's Tennis Coach at Coker
Good luck to all our former students and coaches! We hope you have a great college tennis season!
« Back to News