Coaches Corner: Senior Head Coach Derek Porter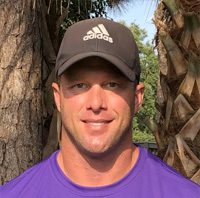 Built solidly like his father (an 8-year NFL career linebacker) Derek Porter, Senior Head Coach and Director of High Performance at Smith Stearns Tennis Academy, is himself a powerhouse human being. Full of abundant energy and strength, Derek is a high-quality tennis coach and outstanding asset to the Smith Stearns tennis program. Academy Director B.J. Stearns is grateful to have had Coach Derek join the program, stating, "Derek has been a wonderful addition to the Academy. Not only is he an excellent coach with great knowledge of the game, but he's also one of the most passionate people I've met and has become a great mentor to our young players."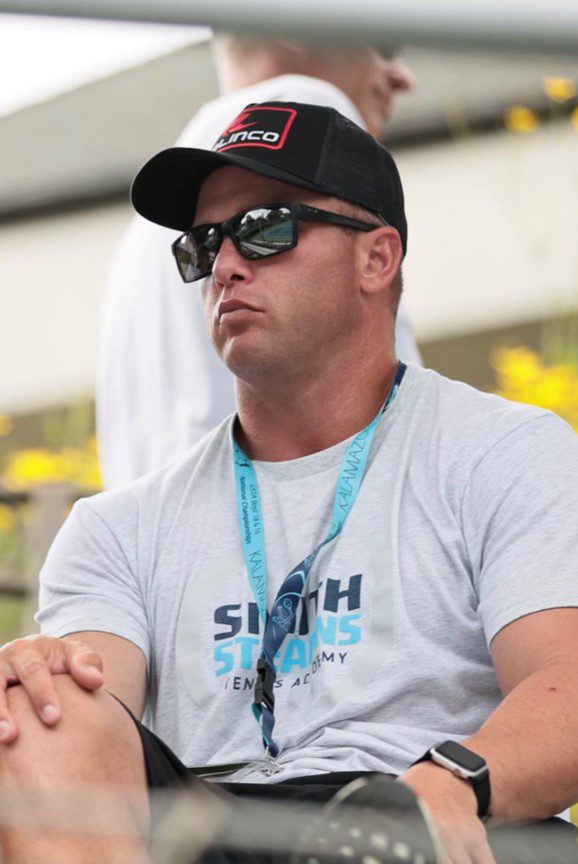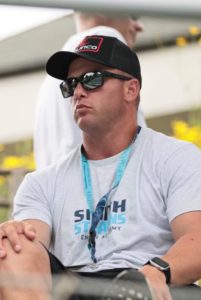 Constantly found teaching on court or interacting on the sidelines with his students, Derek has fully devoted every spare minute of his professional career to the betterment of his craft and bringing excellence to the Academy. Derek is a well-loved advisor, teacher and friend to Smith Stearns' students, and much like Batman, his favorite superhero character, he's passionate about his job. Derek has an influential presence at the Academy, driven by his love for the game and his desire to see all his students succeed.
Tennis Beginnings
Derek recalled that he began his tennis career, "in diapers." Yet, as a kid he also played multiple sports, not just tennis, almost pursuing a collegiate soccer career. However, as Providence would intervene, when he was a senior in high school, his tennis ranking soared, thus he switched gears fully to tennis. His older brother Kyle was also a highly decorated tennis player (Tennis Captain of Vanderbilt) and his mom and dad played, too.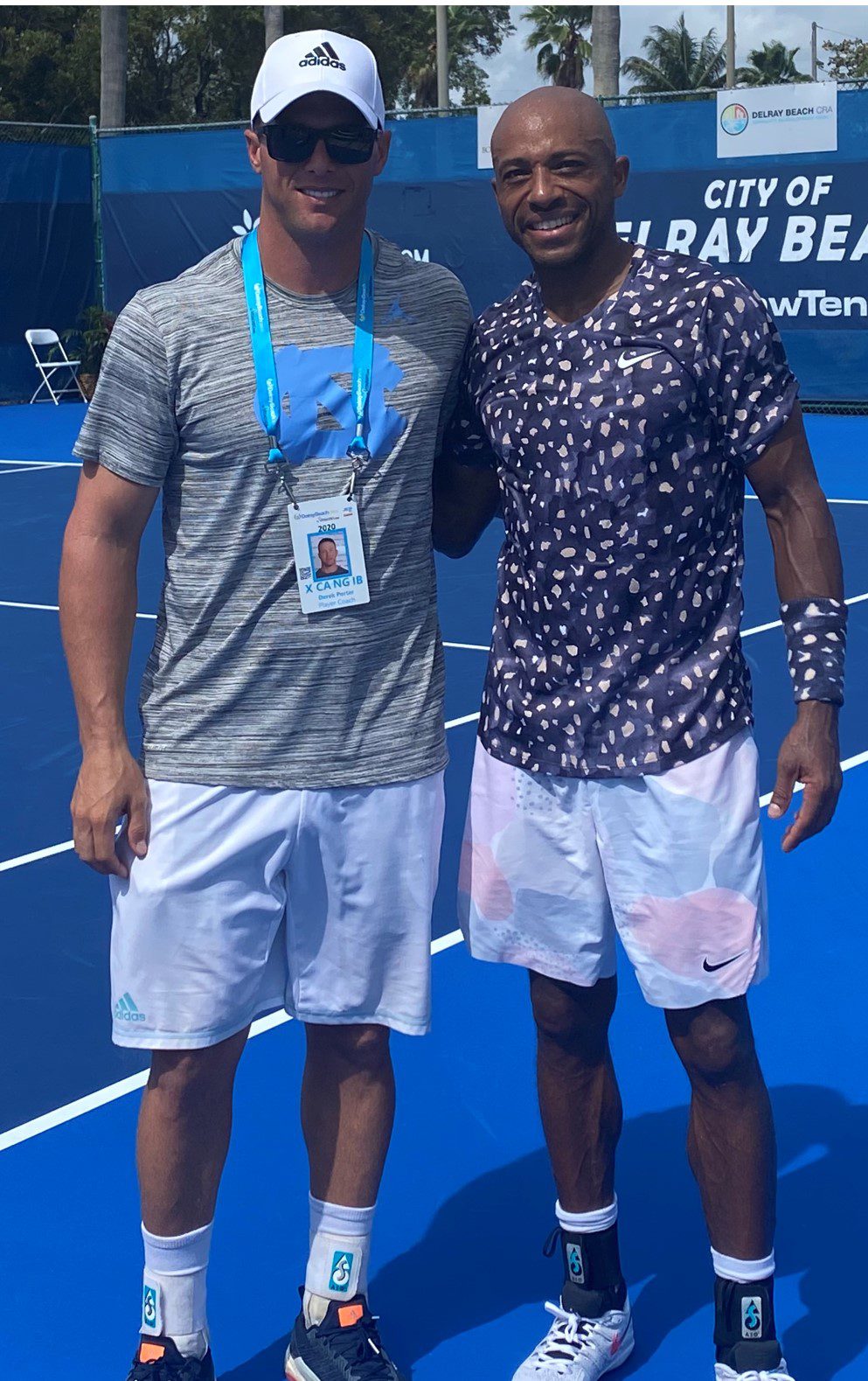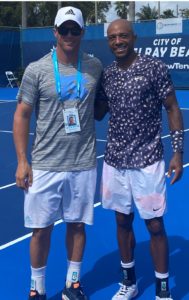 Derek grew up playing at a family-owned tennis club in south New Jersey, outside of Philadelphia, which had a strong junior tennis program (it had graduated Georgia Tech Head Coach Rodney Harmon, a former ATP and USTA Director.) In addition, Derek spent part of high school playing in south Florida in Boca Raton, where he was teammates in both tennis and basketball with former world No. 1 player Andy Roddick, and top pro competitor Mardy Fish, who is the current US Davis Cup Team Captain. (Not surprisingly, these are also his favorite tennis professionals.)
College and Coaching
In 2001, Derek committed to the University of North Carolina, where he played from 2002- 2006. While at UNC, Derek captained the men's team, quickly earning a national top-10 team ranking. His favorite college highlight was earning all ACC honors as a freshman.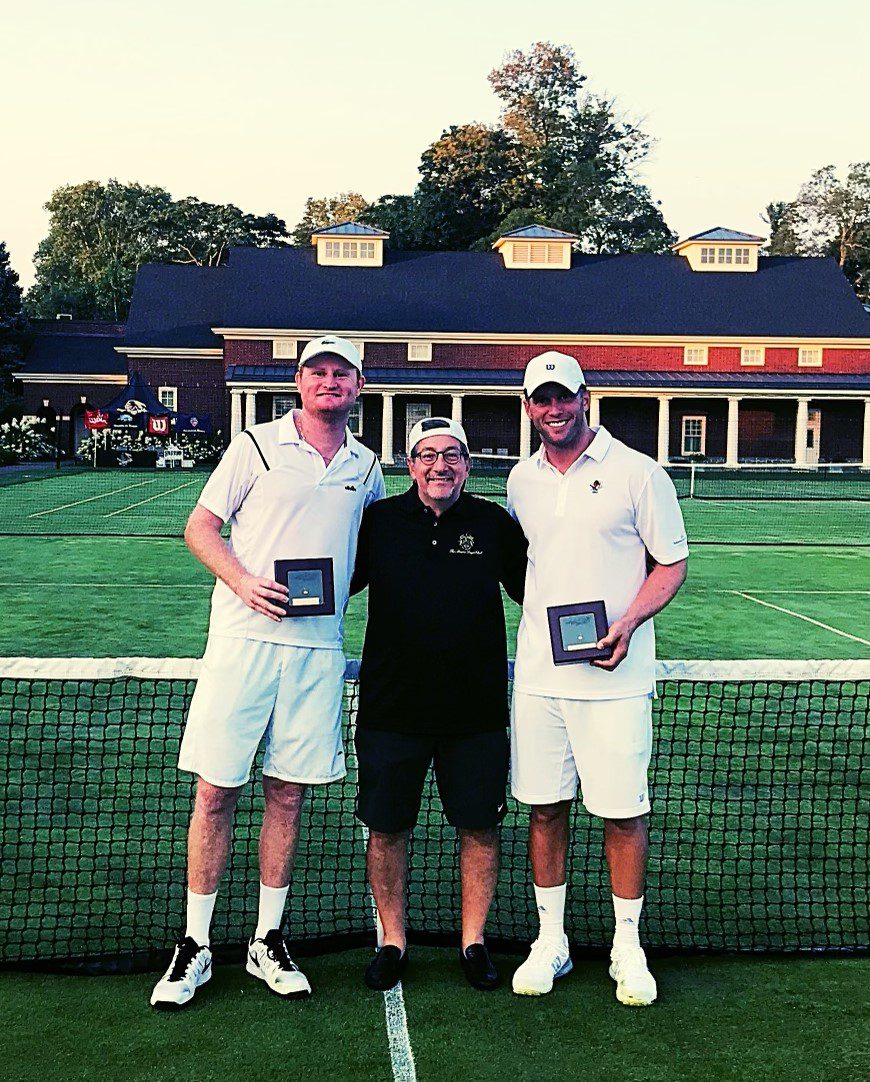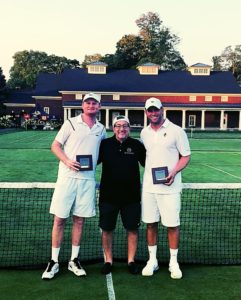 Post college, Derek began his own small group tennis academy where he specialized in helping students earn college scholarships. He had much success in doing so, garnering a 100% acceptance ratio, which helped him land his first tennis director position at the John McEnroe Tennis Academy. Two of Derek's prior students have included Neel Rajesh, currently the men's team captain at Stanford and winner of the National Clay Court Championship in 2018, and Noah Rubin, who won the 2014 Junior Wimbledon titles in both singles and doubles.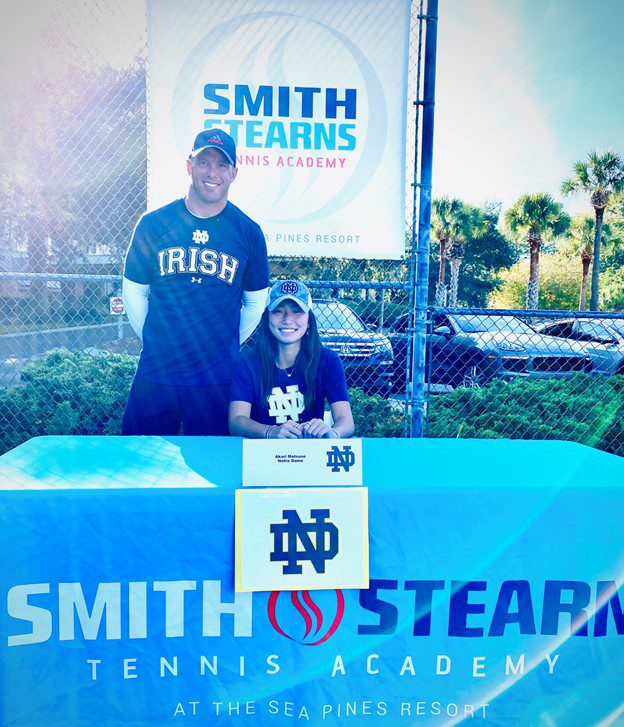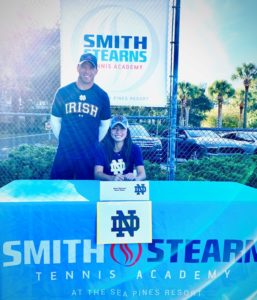 When asked what he likes best about tennis, Derek responded, "The challenges. You can never perfect playing or coaching it!" Derek loves making the kids at Smith Stearns do footwork laps (ha! sorry kiddos!) but more importantly, he loves celebrating their successes and college commitments. His best advice to students is, "Fully believe in yourself. Fight hard. Play your own game." If they do this, Derek is confident they can perform their very best.
Mia Thomann, senior at Smith Stearns, commented, "Coach Derek is an amazing coach because of how much he genuinely cares about his players both on and off the court. Not only has he significantly improved my game, but more importantly, he has helped me believe in myself and all that I am capable of accomplishing."
"Coach Derek is a great coach because he motivates me everyday to work hard, stay focused and get better," said Senior David Saye. "Since I've started working with Coach Derek ,I've improved every area of my game significantly. He also helped me  with the college recruitment process and supported me the whole way. Coach Derek has not only been a great influence on court but off the court as well, and has been a great mentor to me outside of tennis."
Personal Favorites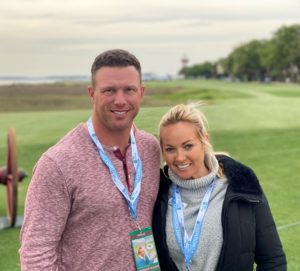 Derek is married as he says, "to his beautiful wife," and enjoys living close by, just a four-minute car ride away from where he works. Derek has two adorable mutts, Reba, and Bogey, and enjoys spending time outside of work with his two goddaughters, Hannah, and Claire.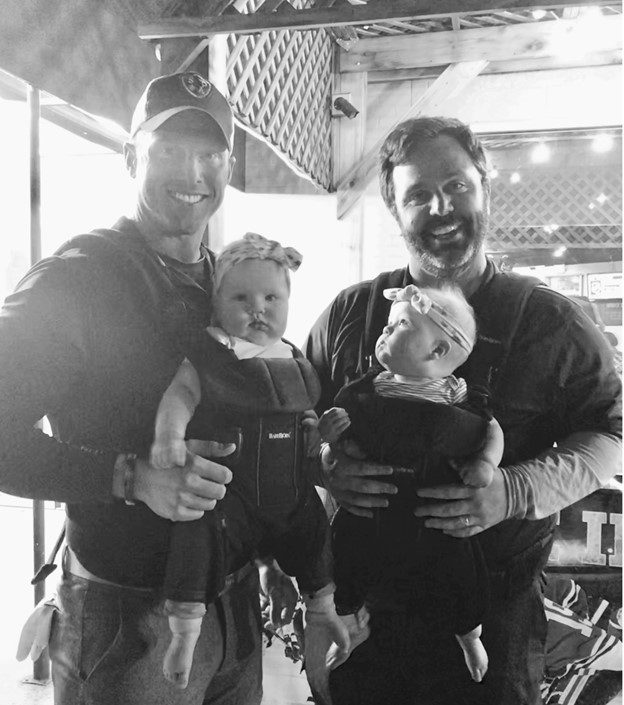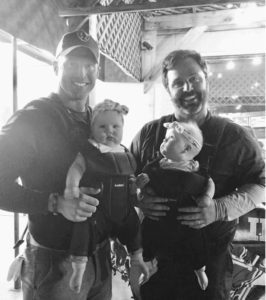 • Favorite meal of the day – Dessert! Derek loves cheesecake.
• Favorite holiday – Halloween because he gets to get his sugar fix for the year.
• Favorite car/ideal ride – Black on black Jeep with big tires. Nothing could be better!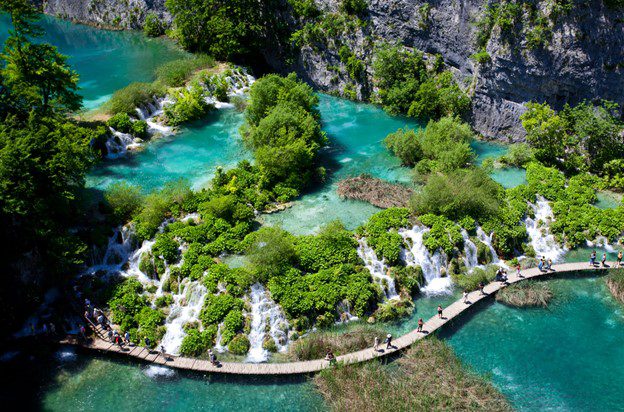 • Favorite vacation – Hiking Plitvice National Park in Croatia. Unforgettable sights!
« Back to Academy News